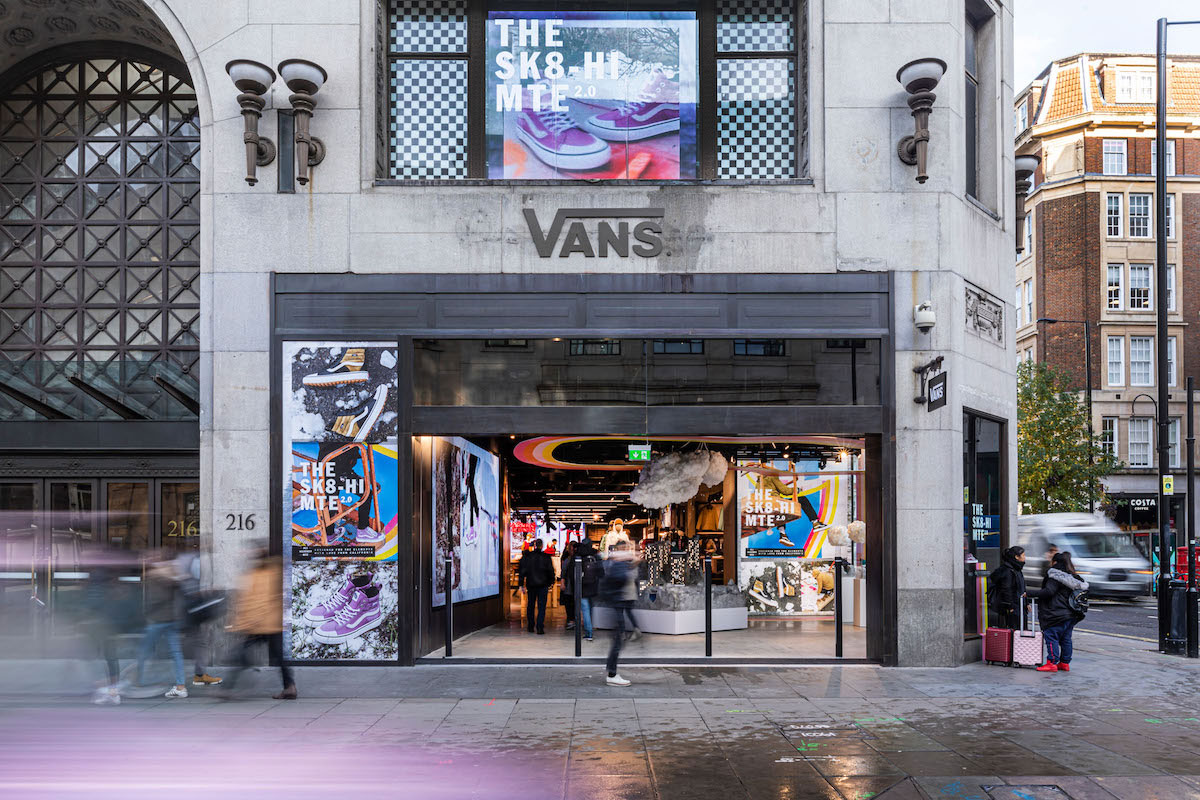 The Biggest Vans Store in Europe is Opening in London
In the last decade, Vans has enjoyed a cultural renaissance. The Californian-based shoe brand has evolved from the shoe of choice for skaters and emo kids to a verified fashion statement donned by editors and models off and on duty. To top off this reappraisal (and the end of the decade), Vans is opening its largest European store on Oxford Street in London.
Slated to open next week, the brand's new flagship will measure at almost 5000-square feet. In addition to serving as a one-stop-shop for everything Vans — this means apparel, skateboard accessories, and more — the expansive store will also house a customization lab so customers can personalize their shoes on-site. Because even though they might be among the most popular shoes in the world, why risk being caught wearing the same ones as everyone else?
Vans will open its new store on November 21 at 214 Oxford Street, London, W1D 1LA.