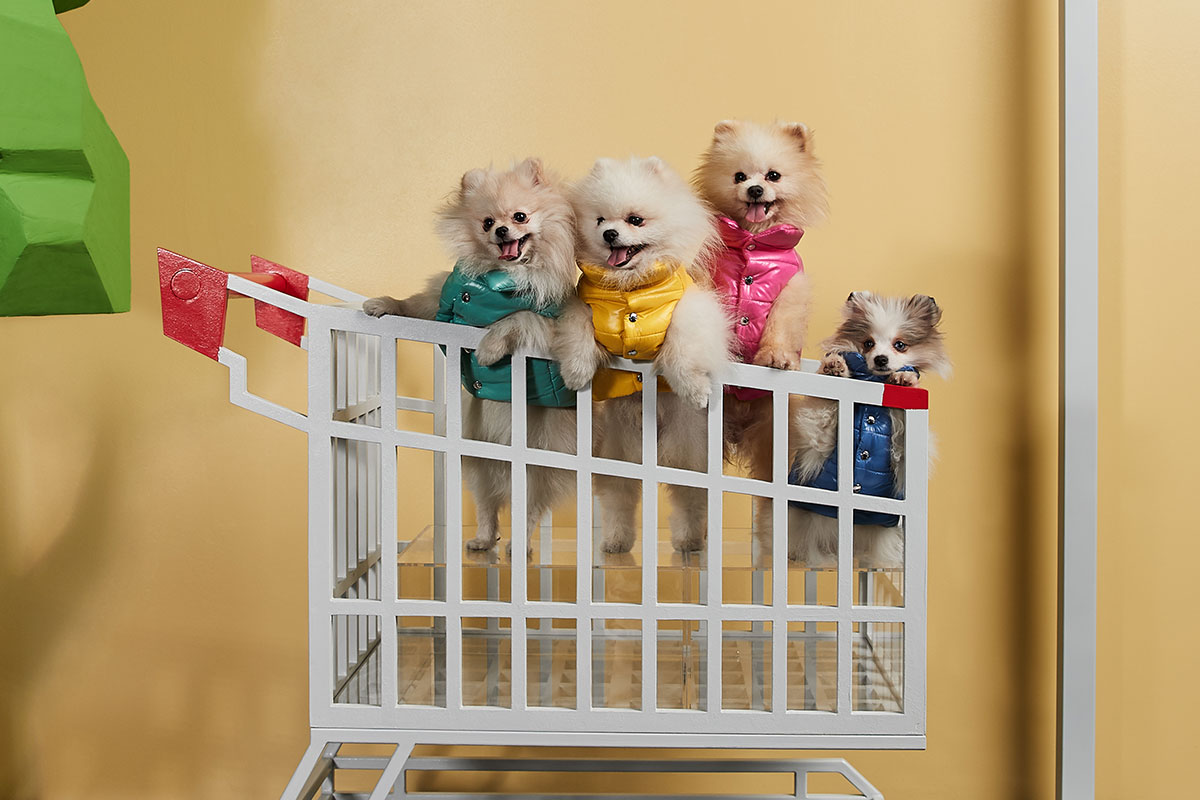 Moncler Introduces Winter Dog Gear
Moncler teamed up with Italian dog brand Poldo Dog Couture for a trendy and cozy clothing and accessories collection for our four-legged companions. The new collection features quality fabrics and Moncler's signature winterwear excellence. Classic styles from the outerwear brand are adapted for dogs, with gilets, raincoats, and puffy vests providing them with protection against the harsh winter.
The pieces come in a variety of sizes to accommodate the smallest to biggest canines. The puffy duvet vests are all made with exquisite fabrics such as nylon laqué while the raincoats are sure to keep dogs dry with their trendy translucent PVC fabric. And, for the first time, this collection will also feature gilet printed knitwear that is sure to steal hearts during the upcoming seasons. Matching leashes and collars round off the collection.
Treat your little friend to some luxury fashion and accessories for the holidays. The collection is available now in select Moncler stores and online.