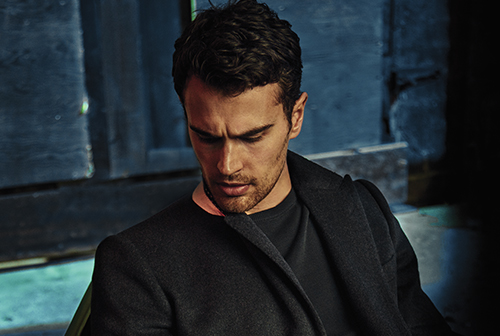 Theo James for ESSENTIAL HOMME February/March 2016
Image: Kevin Slinciar for ESSENTIAL HOMME.
"Allegiant" star Theo James covers ESSENTIAL HOMME February/March 2016.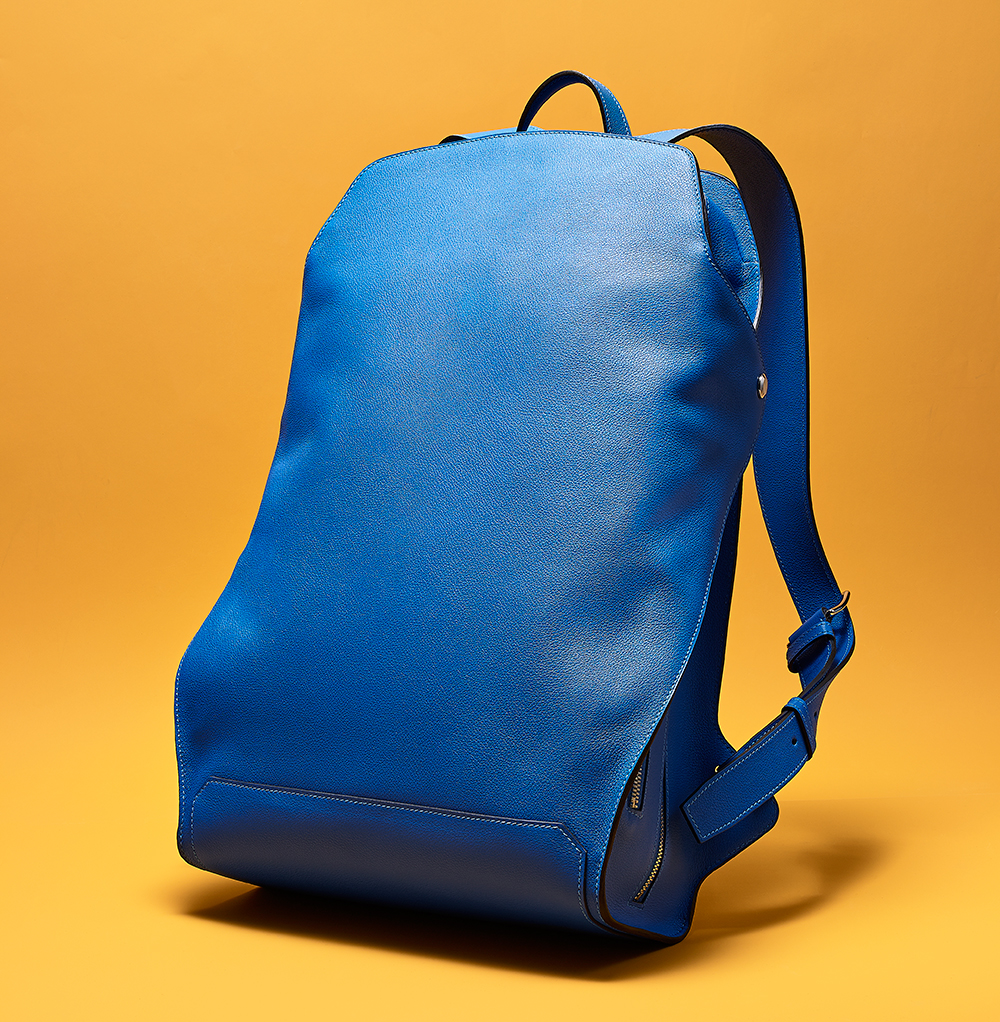 Image: Nao Fujishiro for ESSENTIAL HOMME.
MOST WANTED (pg. 38) features the ten most desired items you must have this season, from Den Im by Siki Im x Gentle Monster's optical collaboration of oversized, titanium steel frames to Fendi's upgraded Bag Bug Backpack. In DARK GRAVITY (pg. 48), obscure backgrounds allow a dimly lit focus on tailored cuts and relaxed coats from Calvin Klein Collection, Prada, Ermenegildo Zegna Couture, and more.
Image: Cyrill Matter for ESSENTIAL HOMME.
NEW ARRIVALS (pg. 62) the latest collaborations and product launches are featured, including G-Star RAW's 20th anniversary celebration with a spotlight on its special edition pairs, the introduction of Dolce&Gabbana's new eau de parfum: The One, artist Mathieu Mercier's take on Duchamp's "La Boîte-en-Valise" (Box in a Suitcase), and more.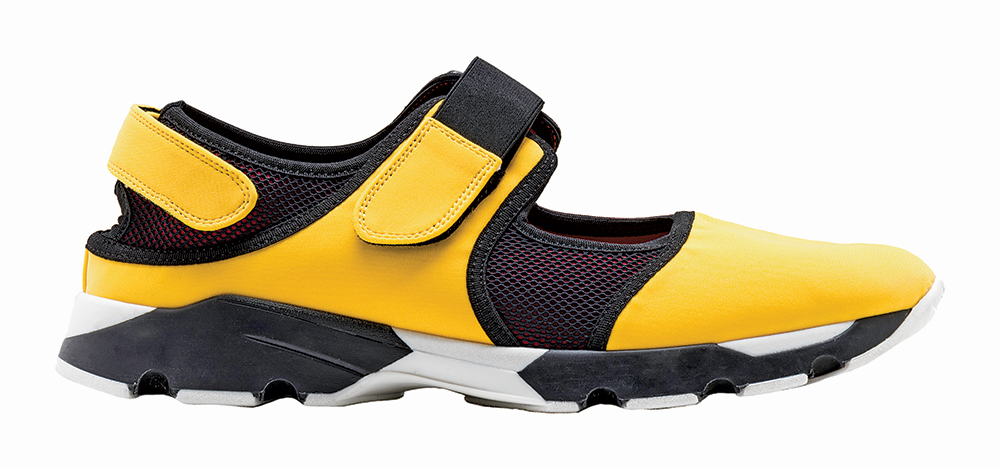 Image: Marni.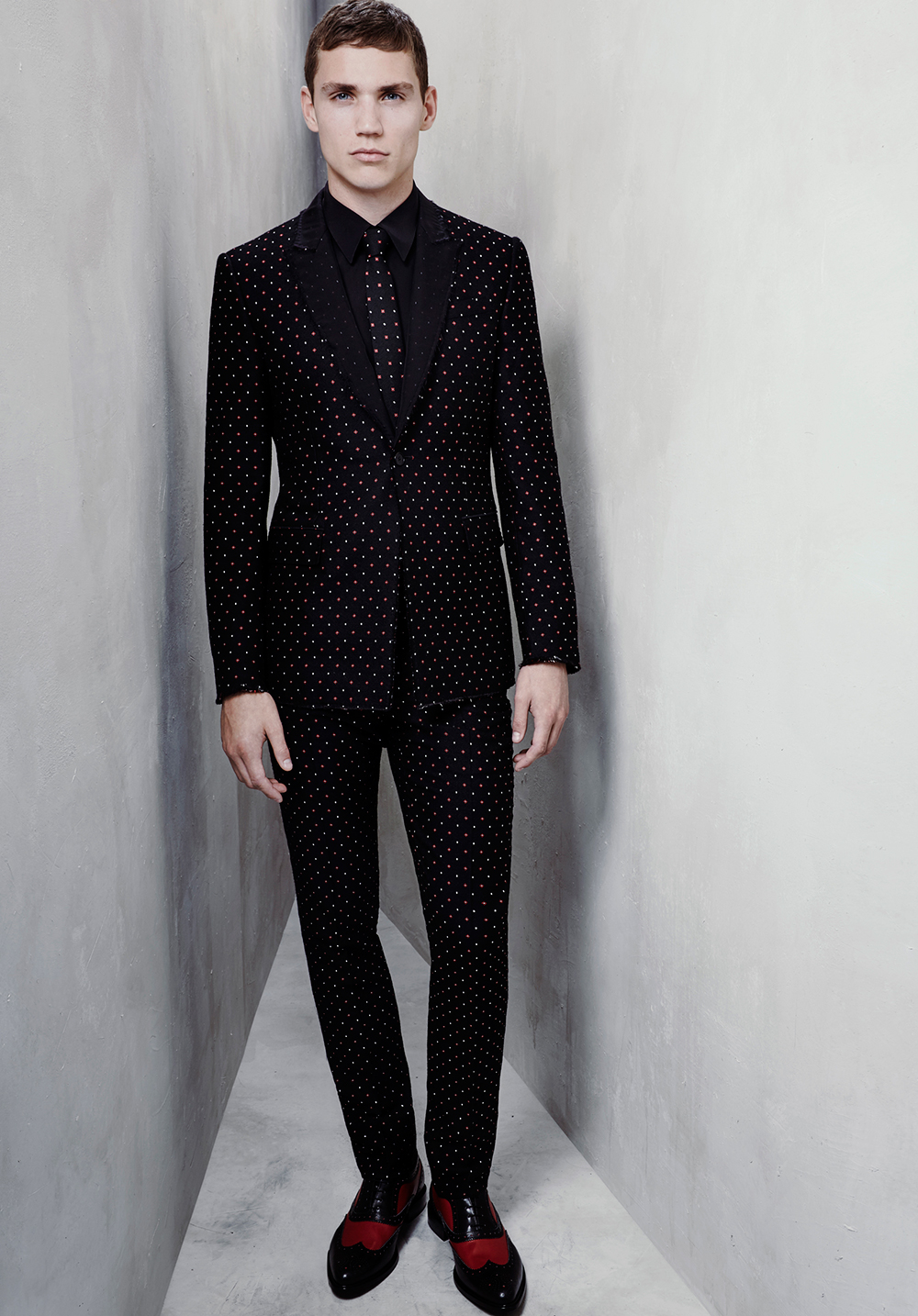 Image: Givenchy.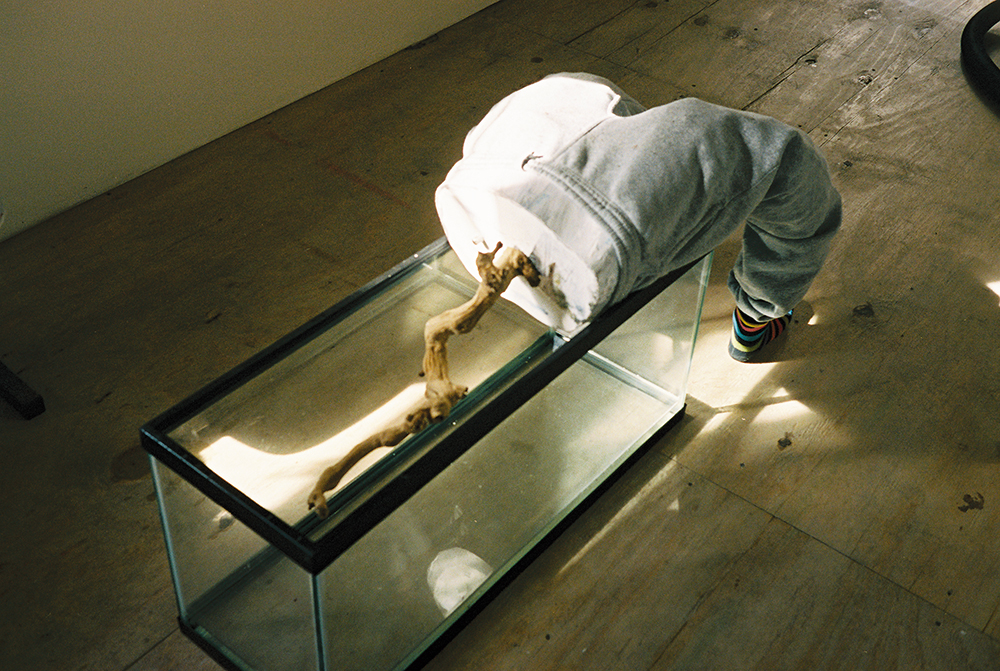 Image: Yves Scherer, courtesy of The Armory Show.
SCENE (pg. 68) tours the hottest events from Art Basel Miami Beach 2015.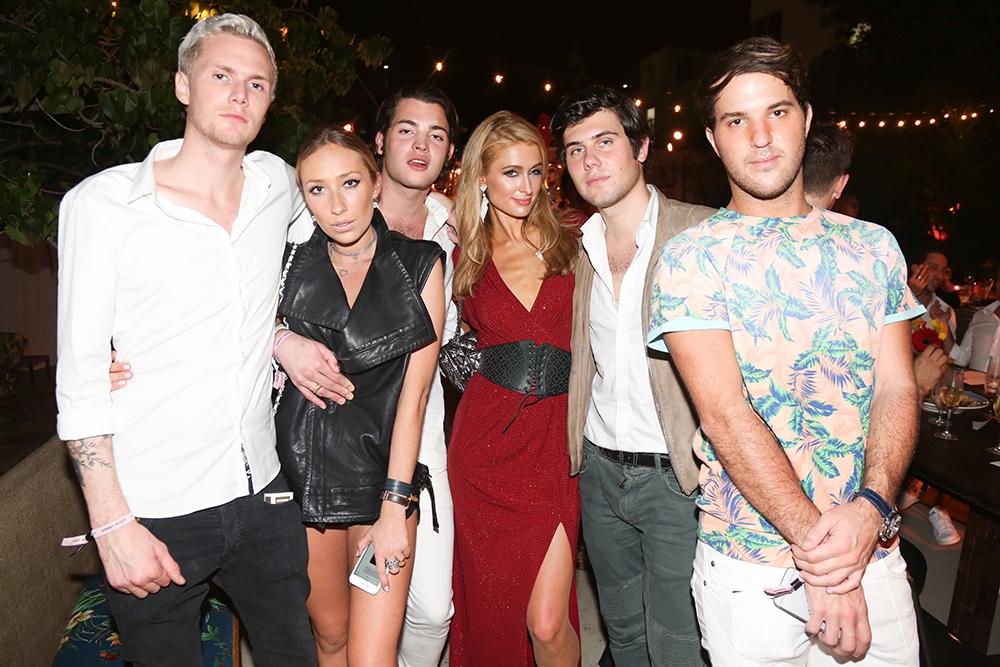 Image: Moschino.
Selected features include:
DOUBLE TAKE (pg. 74) advance from that familiar formal place with a double-breasted evolution that excites from both sides, featuring 3.1 Phillip Lim, Bottega Veneta, Versace, and more.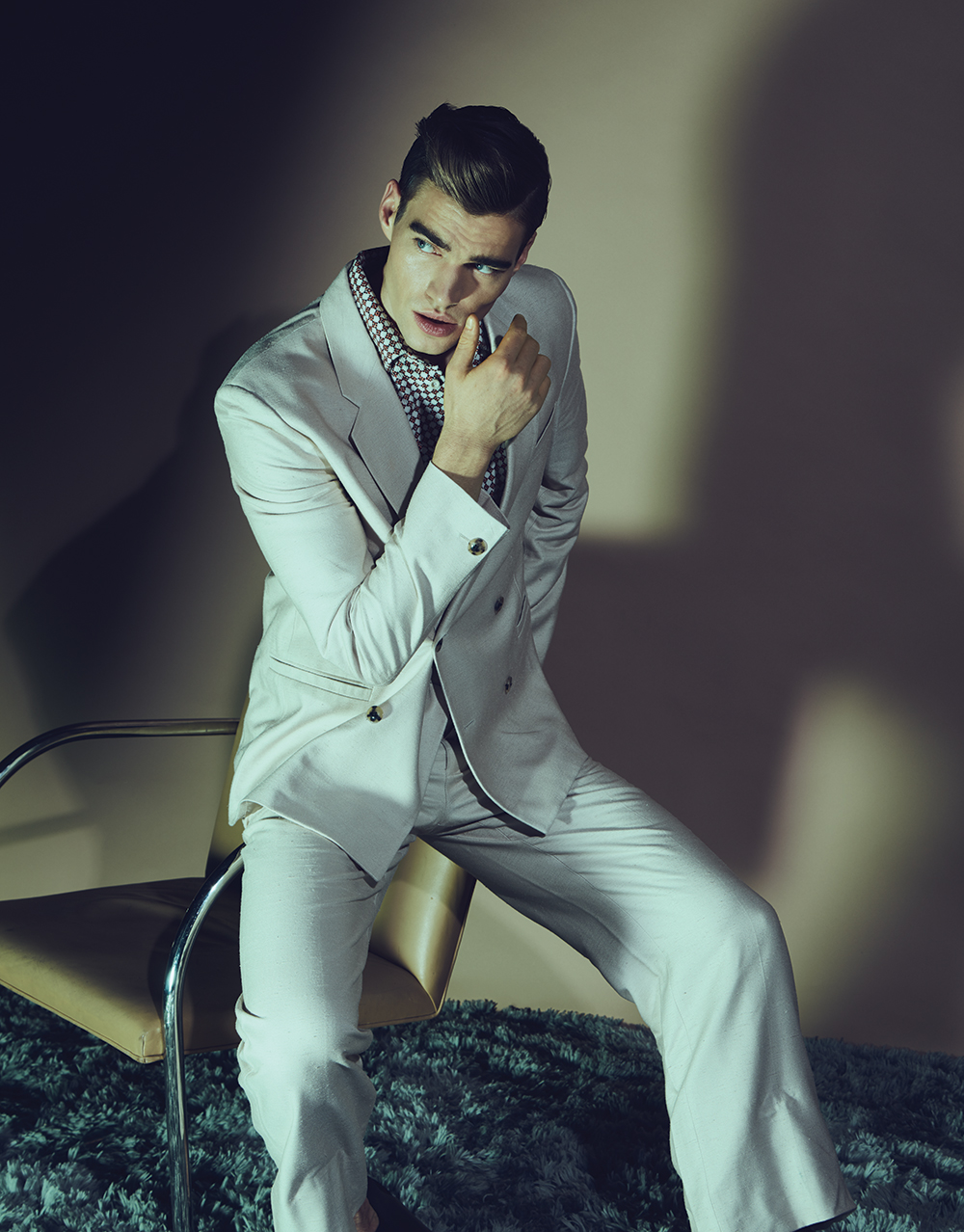 Image: A.P. Kim for ESSENTIAL HOMME.
DOWN TO BUSINESS (pg. 86) Today's briefcases bridge the gap between state of the art and yesteryear with one familiar frame in several versatile forms.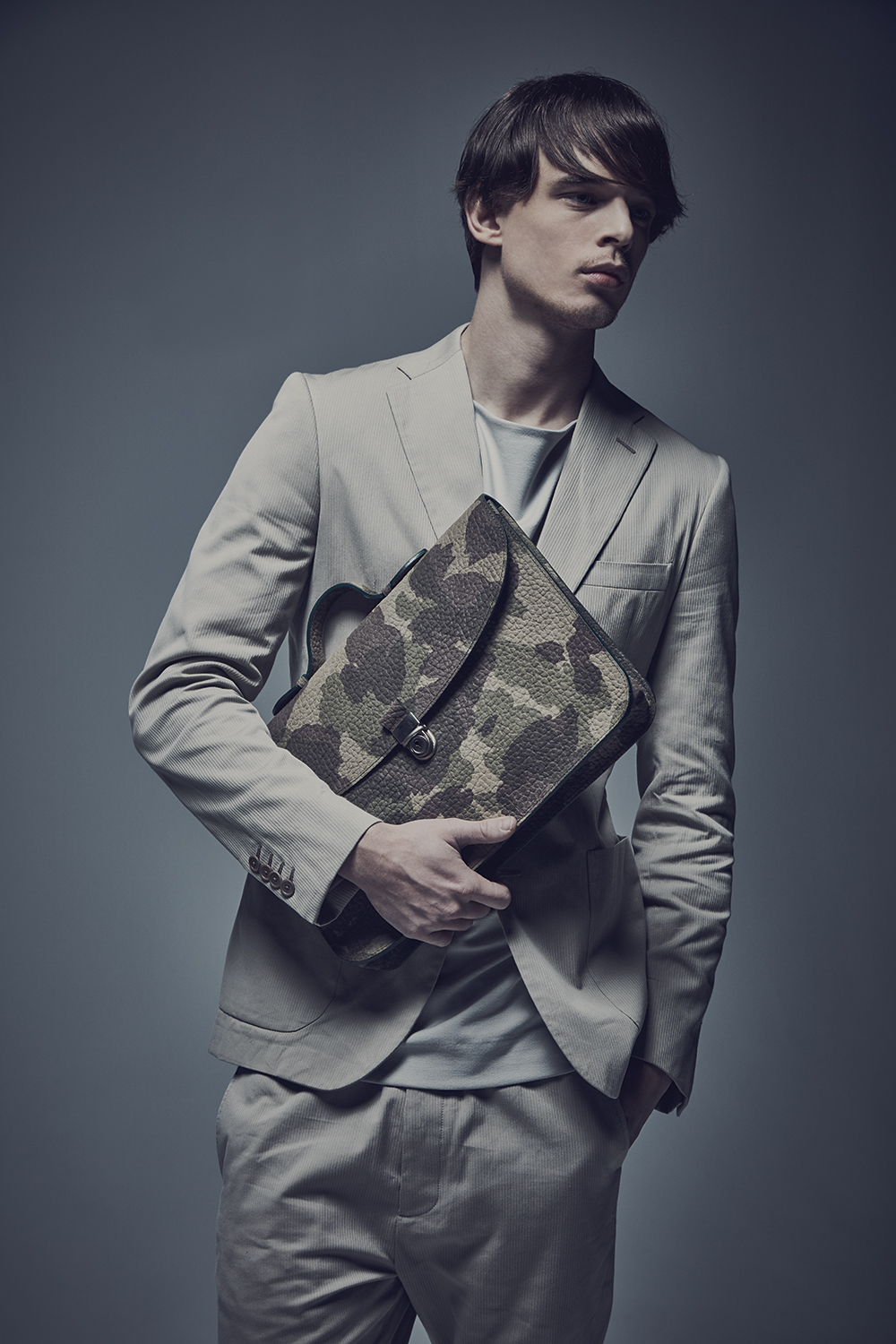 Image: A.P. Kim for ESSENTIAL HOMME.
EASTERN IMPRINT (pg. 88) Silky textures painted by vibrant prints reveal a European runway trend inspired by Asia's most revered emblems.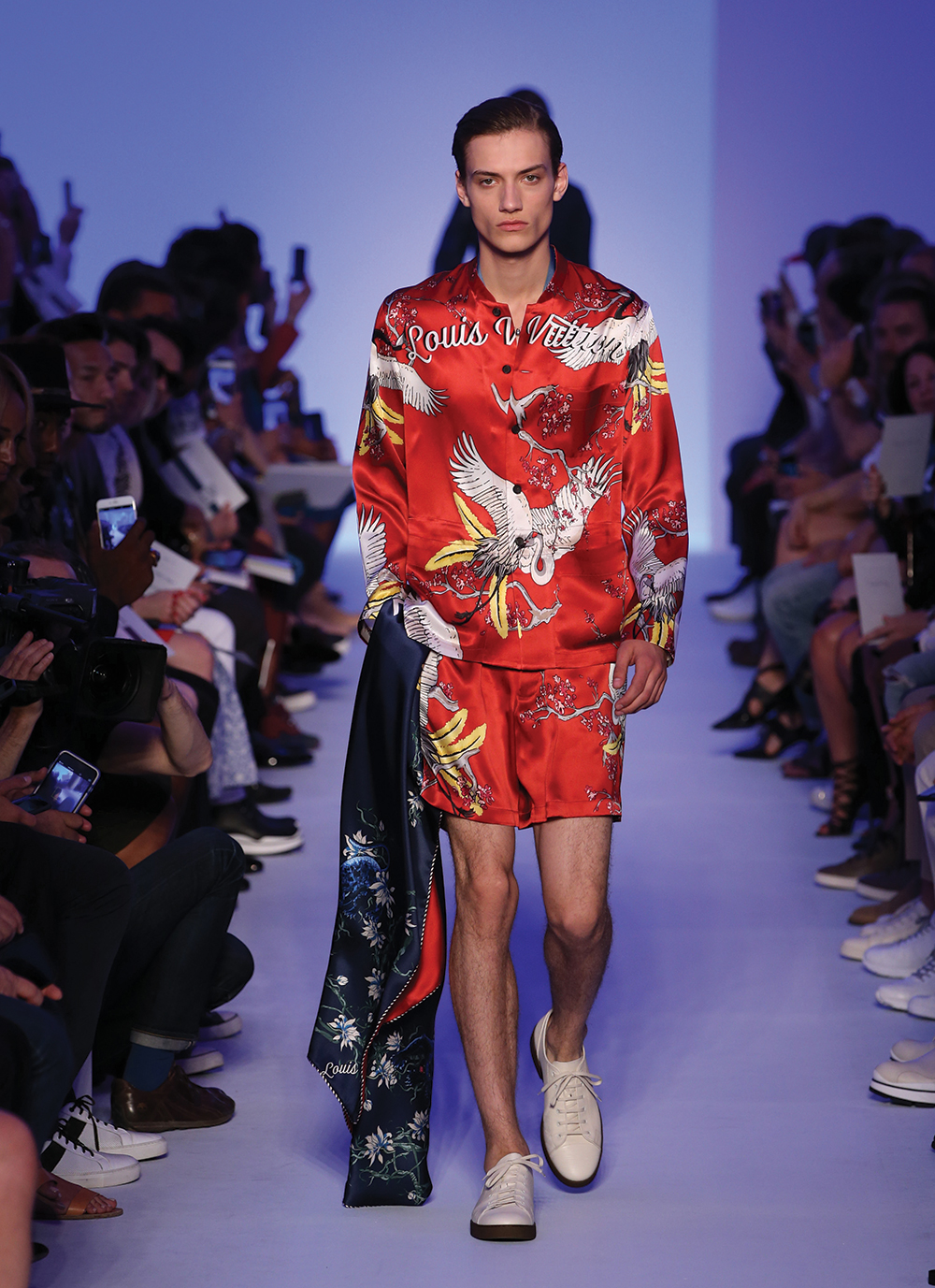 Image: Louis Vuitton.
NOWHERE TO BE FOUND (pg. 90) A soothing romanticism inspires from Gucci's pale jackets, a sensual Vivienne Westwood jumpsuit, and vintage Jean Paul Gaultier, among others.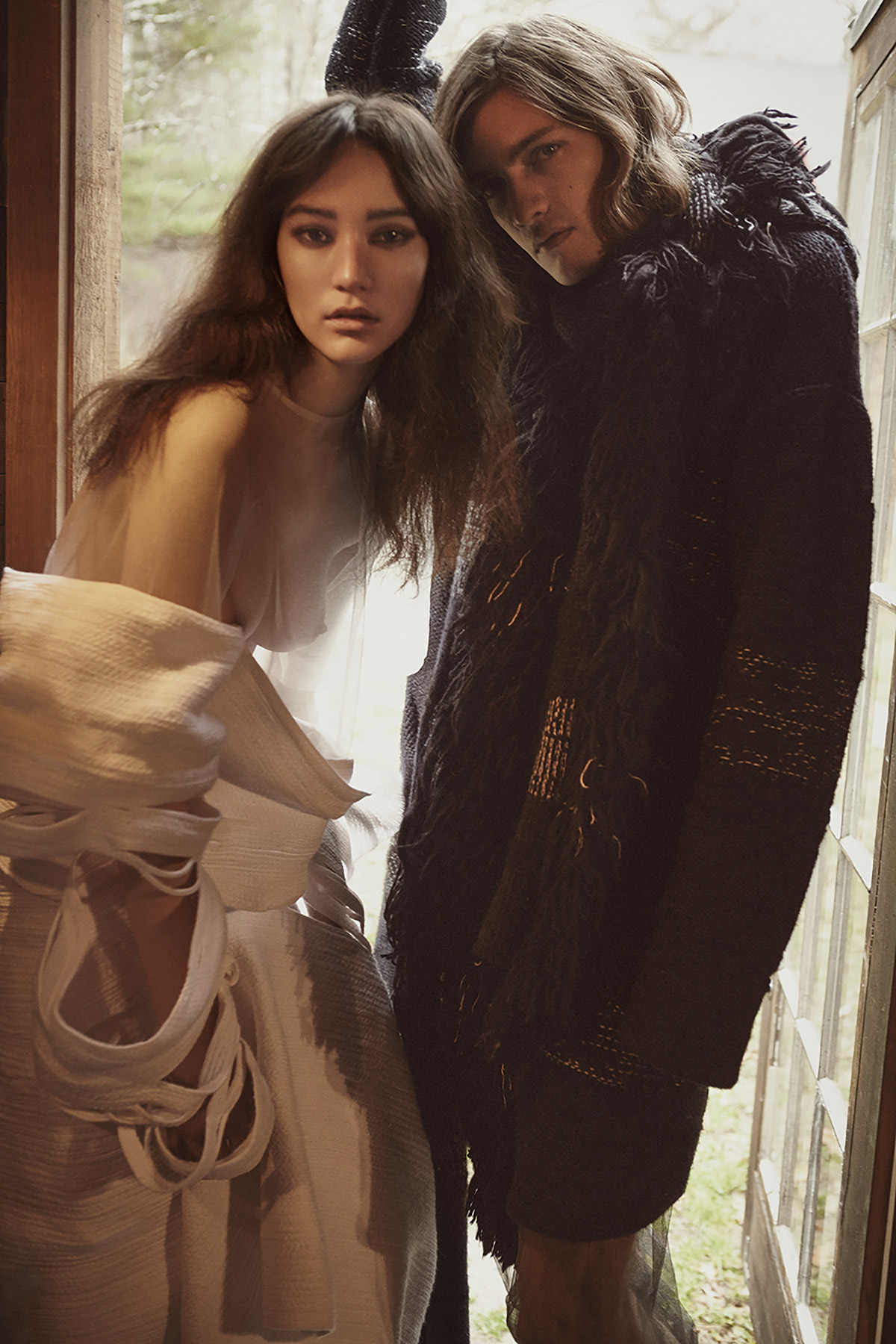 Image: Jack Waterlot for ESSENTIAL HOMME.
CONVERSATIONS (pg. 102) Instagram influencers, artist Portis Wasp and model Barrett Pall, discuss their social canvas via direct message.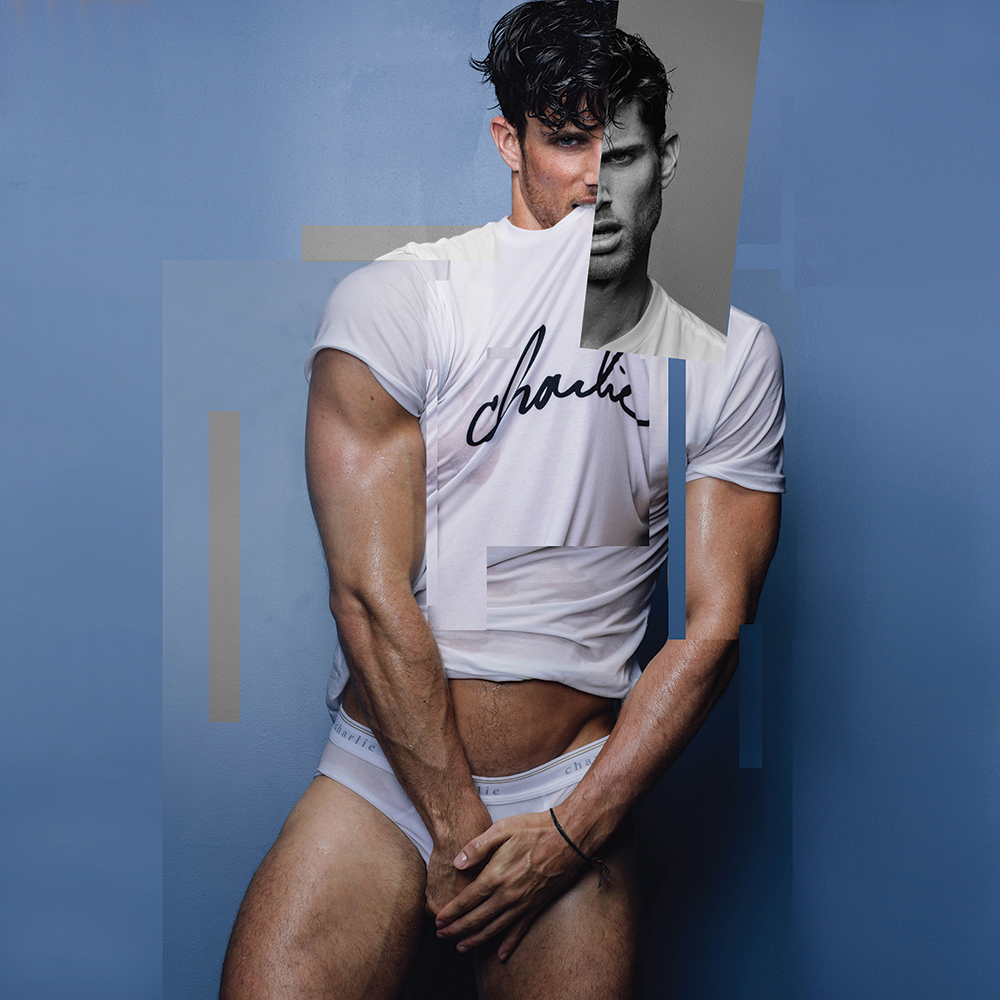 Image: Taylor Miller. Collage by Portis Wasp for ESSENTIAL HOMME.
FRONT OF HOUSE (pg. 106) Barnabé Hardy breaks it big at Carven.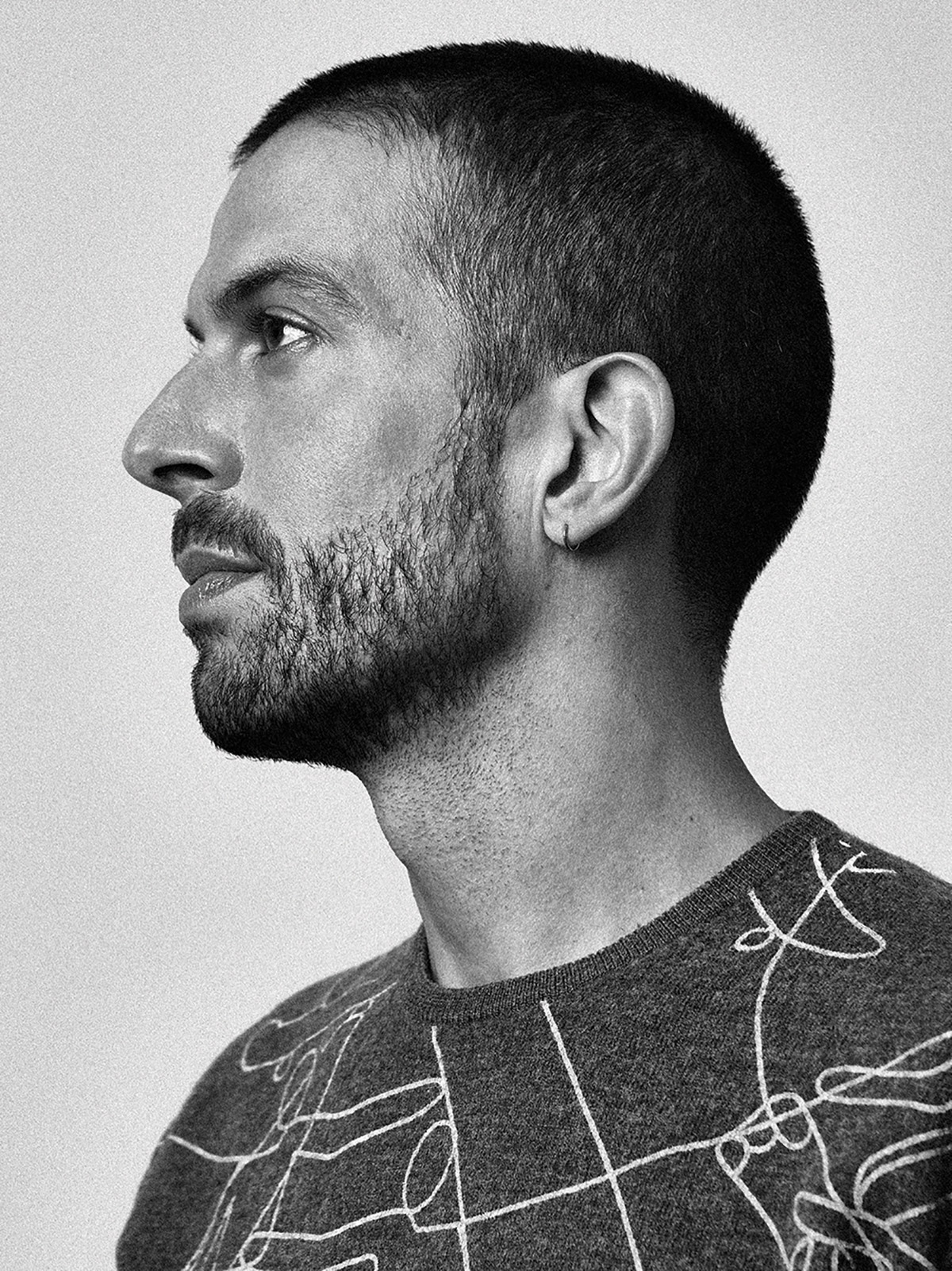 Image: Thomas Goldblum for ESSENTIAL HOMME.
BLESSED (pg. 110) The unexpected origins of Fear of God, streetwear's buzziest brand.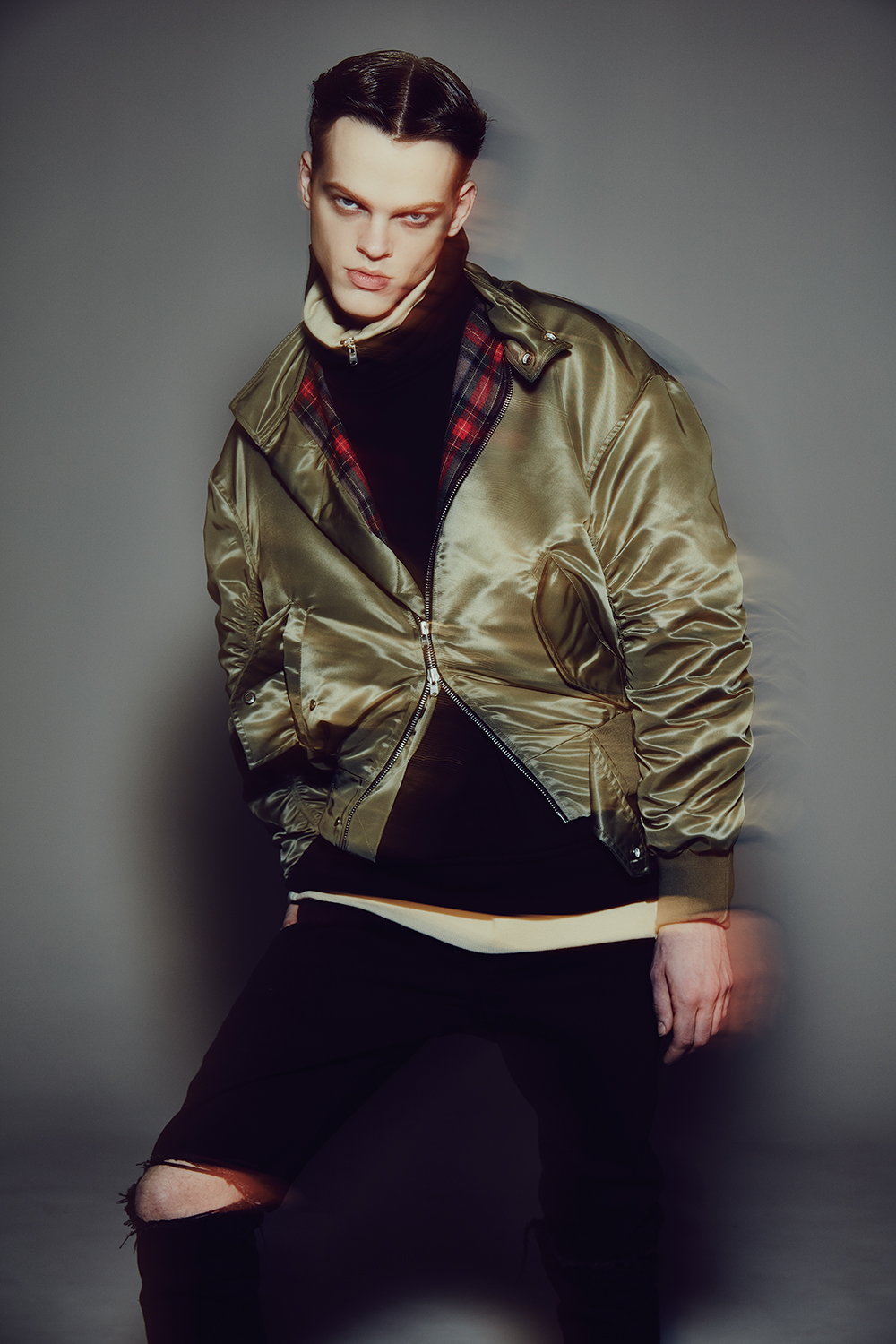 Image: A.P. Kim for ESSENTIAL HOMME.
COLORING IN THE LINES (pg. 114) Searching through artist Michael Genovese's newest body of work.
INCHING FORWARD (pg. 118) Action star and this issue's protagonist, Theo James talks "Divergent" series and life in Atlanta.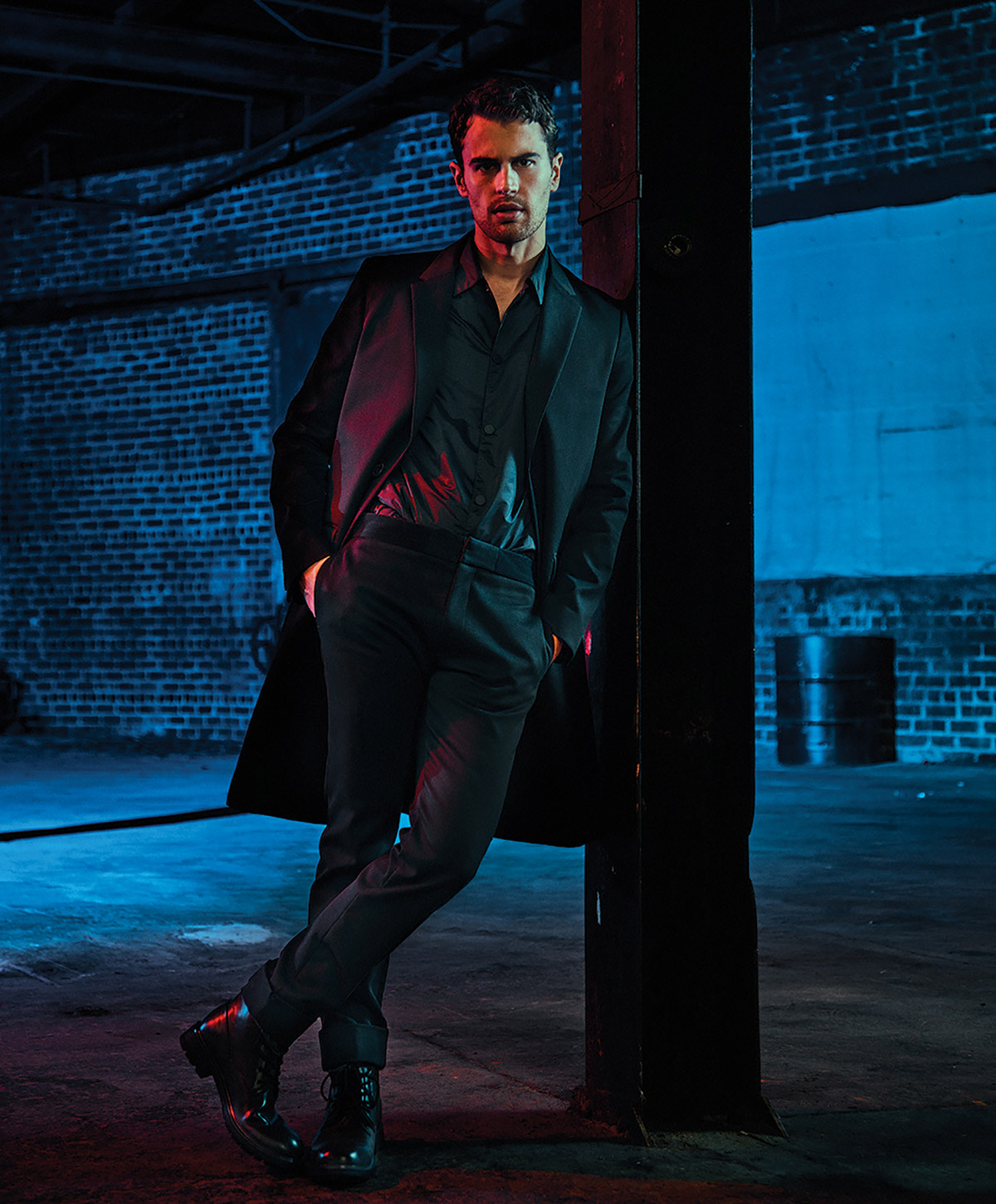 Image: Kevin Sinclair for ESSENTIAL HOMME.
BOILING POINT (pg. 128) An amber glow backed by a Manchester pout, a punkish perversion returns unbothered featuring Givenchy, Balenciaga, Kenzo, and more.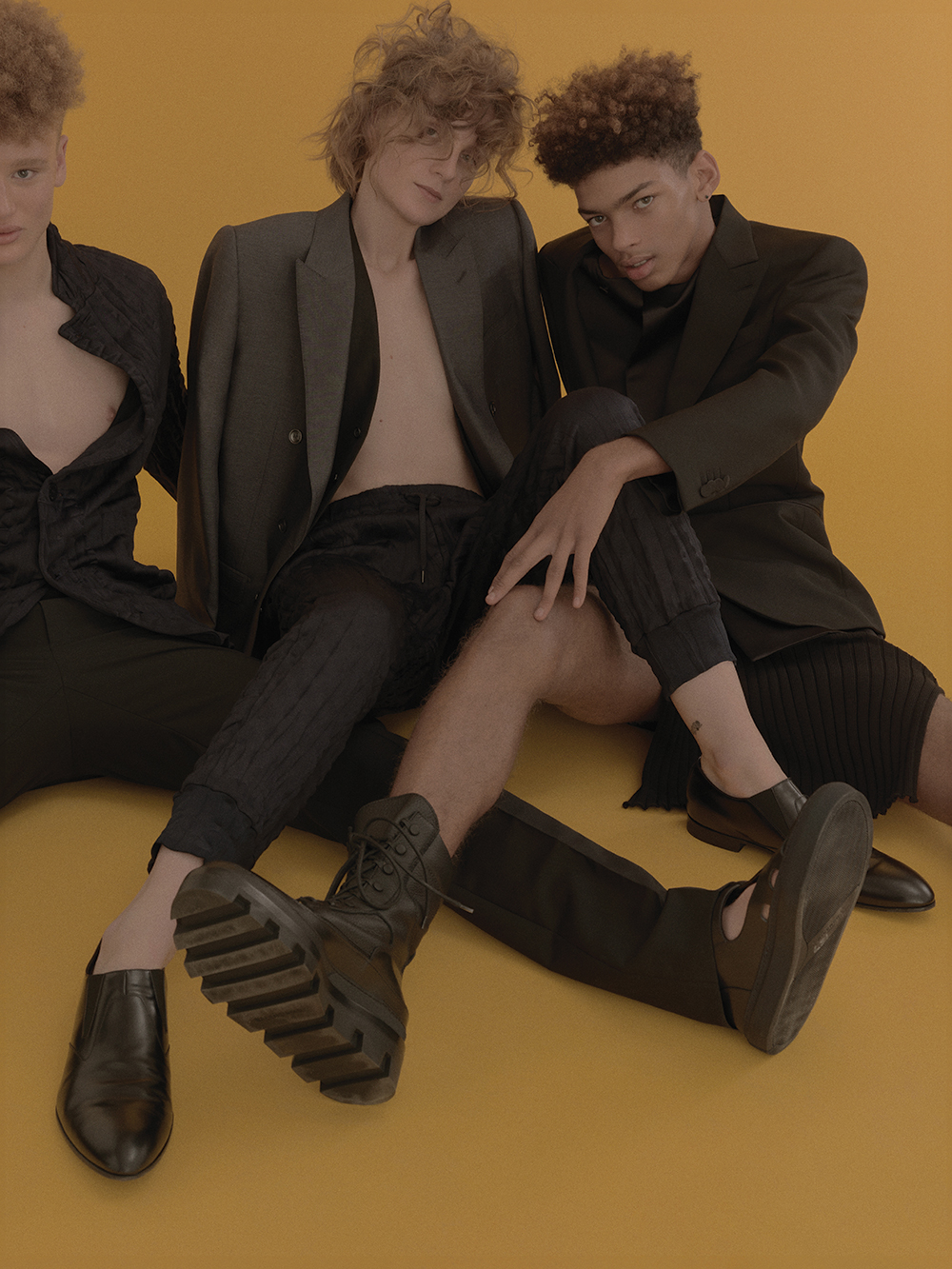 Image: Arcin Sagdic for ESSENTIAL HOMME.
INDIE SPIRITS (pg. 144) Stock up on small-batch grooming goods this spring, starting with this luxe trio of niche brands.
MANE MAN (pg. 146) City-by-city fashion week runway hair tips to break out of your style rut.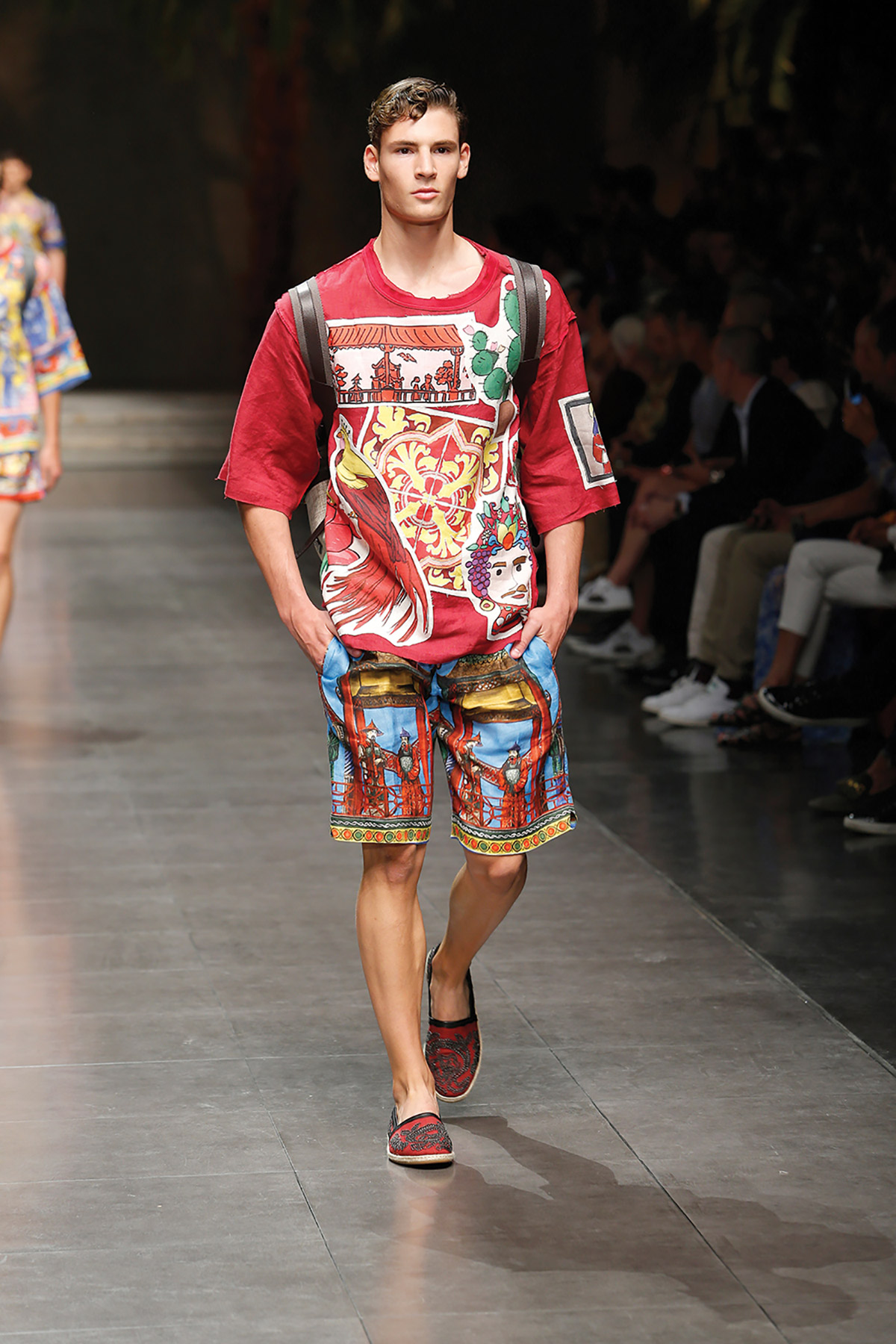 Image: Dolce&Gabbana.
SHARP SPACES (pg. 148) W Hotels gives new life to an old city, as former finance and switchboard buildings house the town's new hotspot to stay.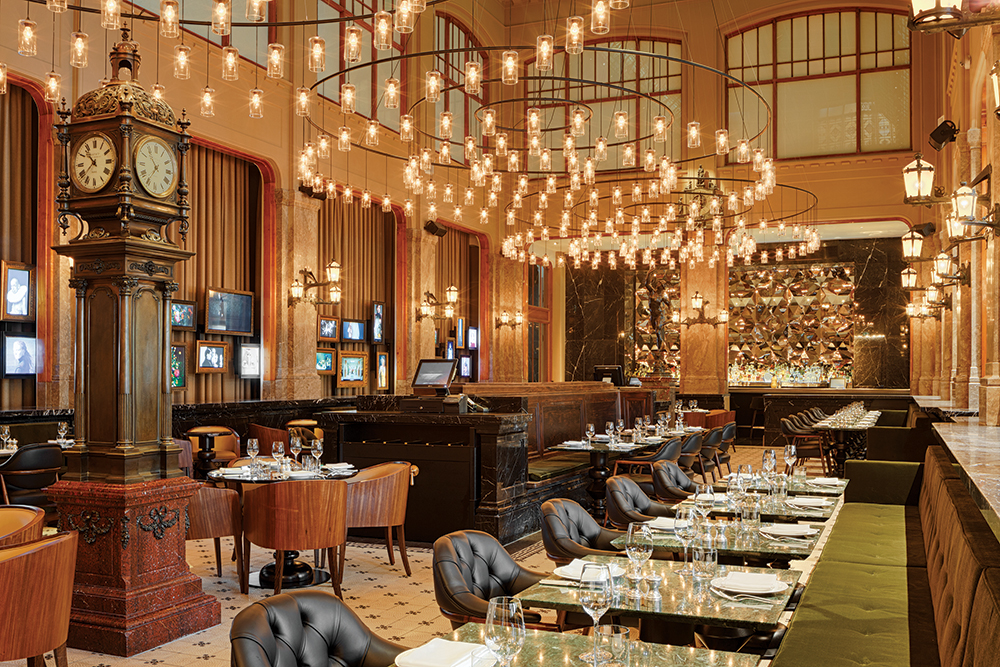 Image: W Amsterdam.
The February/March 2016 issue of Essential Homme magazine is available for purchase online and on international newsstands today.
For further information please contact info@essentialhommemag.com.
About ESSENTIAL HOMME magazine:
ESSENTIAL HOMME is a US-based bi-monthly style source for affluent, successful, and fashion-forward men who are passionate about high quality, high-end luxury fashion. The magazine has a specifically-targeted audience of 133,225, 10% of which is distributed internationally, and is available in all major cities globally. ESSENTIAL HOMME has been published since 2010, and past coverstars include the likes of Michael Shannon, Boyd Holbrook, Adrian Grenier, Tinashe, Dean and Dan Caten, Daniel Radcliffe, Future, Hugh Dancy, Theophilus London, Sullivan Stapleton, Kellan Lutz, and Ian Somerhalder.
Media kit: http://essentialhommemediakit.com