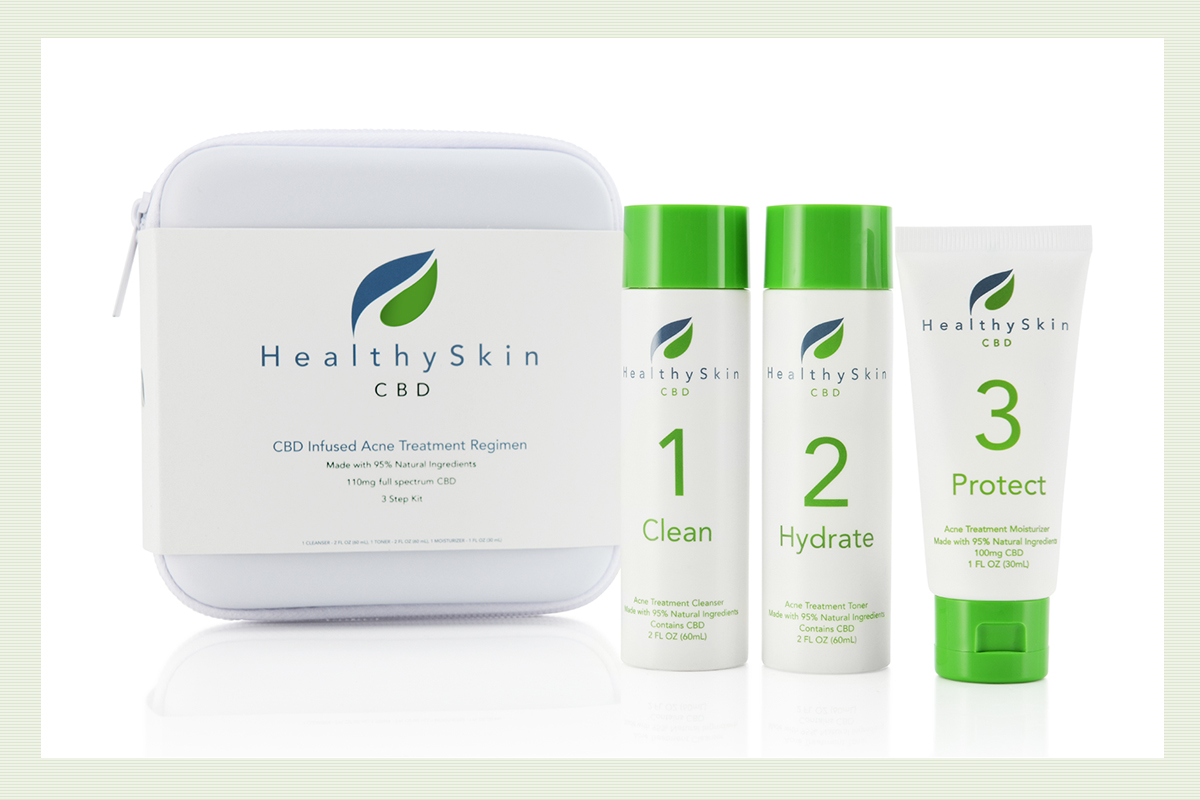 The Ultimate CBD Acne Treatment Regimen
With three simple products, labeled in order of usage, packed into a chic Dopp kit, it has never been easier to reduce acne than with the Healthy Skin CBD regiment. Focused on cleaning, hydrating, and protecting (the three pillars of skincare) the skin, the brand has achieved remarkable results becoming the number one acne treatment with hemp derived CBD.
Made with plant-based natural ingredients, the products are vegan in addition to being non-toxic, animal-testing free, paraben & phthalate free, and all those lovely things we try to avoid in skincare. Acne, however, is quite a difficult target and besides CBD there is also salicylic acid that works as an exfoliator to break down fatty acids so that your pores don't clog and benzoyl peroxide which reduces acne-causing bacteria. As a result, having such targeted ingredients the brand avoided using filler chemicals like fragrance in order to focus on natural ingredients like watermelon, kiwi, aloe vera, avocado, and so many more.
The process is quite simple — follow the cleanser, toner and moisturizer order twice a day and you're on the way to clear skin.
CBD Infused Acne Treatment Regimen, $75 for a single purchase ($59.95 with subscription), is available at HealthySkinCBD.com.