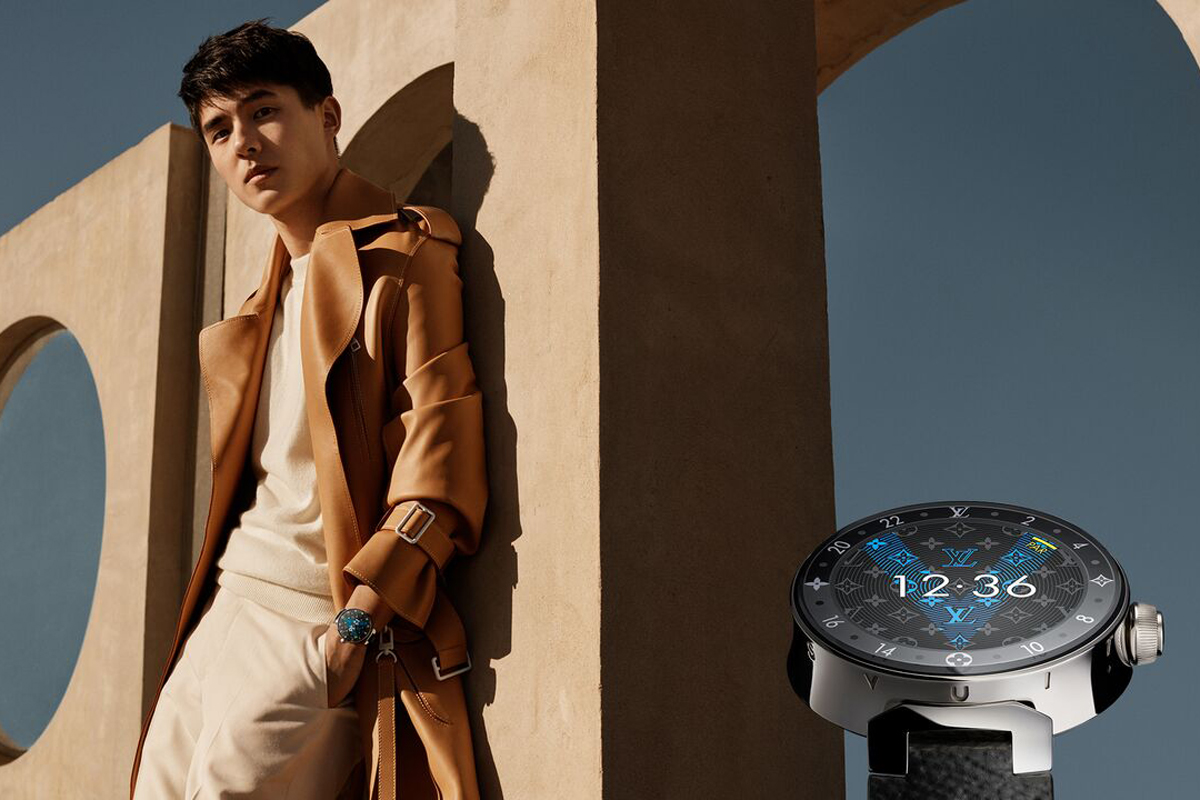 Louis Vuitton's Tambour Horizon is Travel Tech at its Finest
Travel remains an integral part of Louis Vuitton's legacy — you simply can't walk into an airport without being surrounded by the brand's signature monogrammed brown leather luggage. The French designer carries this passion for exploration with the Tambour Horizon, a new watch with innovative new features that makes traveling easier than ever before.
Technically speaking, the watch is stocked with new technology for maximum convenience. The face of the timepiece groups crucial details (hotel and flight bookings, mainly) and departure times together to basically provide the wearer with a travel itinerary on their wrist. The Tambour Horizon is also equipped with a City Guide function, which provides tourist recommendations and addresses for 30 cities around the world.
Customers can personalize the watch with custom faces featuring classic brand imagery and the soft leather strap can be embellished with their own initials. By referencing their own legacy, Louis Vuitton has crafted a fine watch for the future.
The Louis Vuitton Tambour Horizon is available at select stores and online now. Check out some campaign images (starring actors Justin Theroux and Liu Haoran) below.
Images: Louis Vuitton.