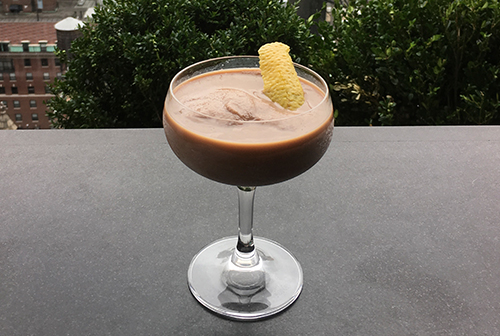 It's Been A Long Week: The Roof's Frozen Mexican Hot Chocolate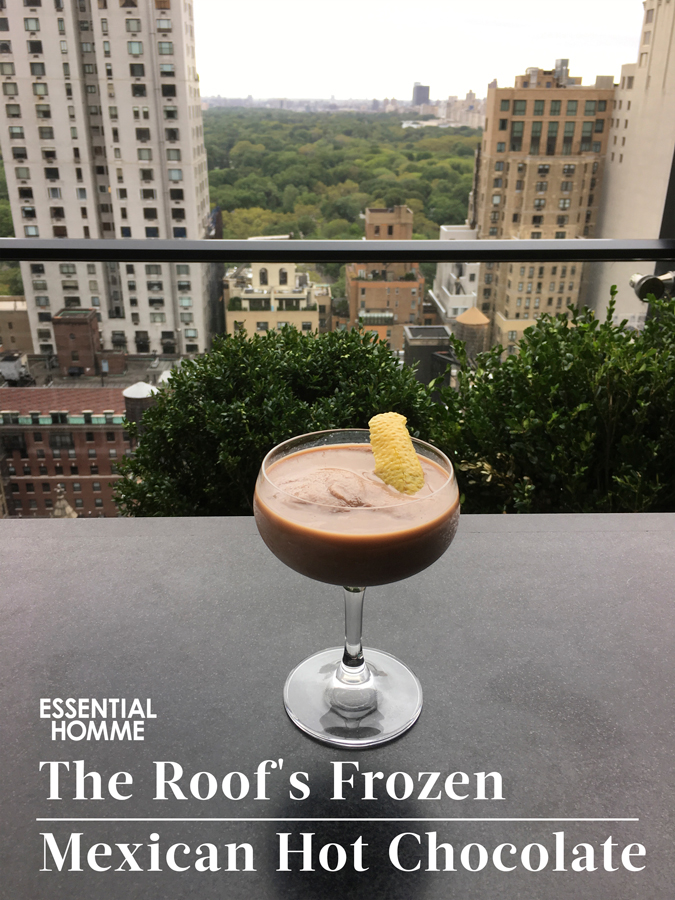 Image: ESSENTIAL HOMME, The Roof.
As true believers of the work hard, play hard mantra, we present you with It's Been a Long Week, a weekly column aimed at awarding some liquid appreciation to you for just being yourself, dammit. Make a glass or two on us, you deserve it.
WHAT
The Roof's Frozen Mexican Hot Chocolate
Capture the frosty essence of Manhattan in winter with some Frozen Mexican Hot Chocolate from the Roof. This cozy treat features George Clooney's own Casamigos Reposado Tequila and is hot, cold, and everything in between.
HOW
Ingredients:
2 oz. Water
1.5 oz. Casamigos Reposado Tequila
1.25 oz. Hazelnut
0.25 oz. Grand Marnier
0.25 Packet hot cocoa mix
Pinch of Cinnamon
Dash of Vanilla extract
Pinch of Cayenne pepper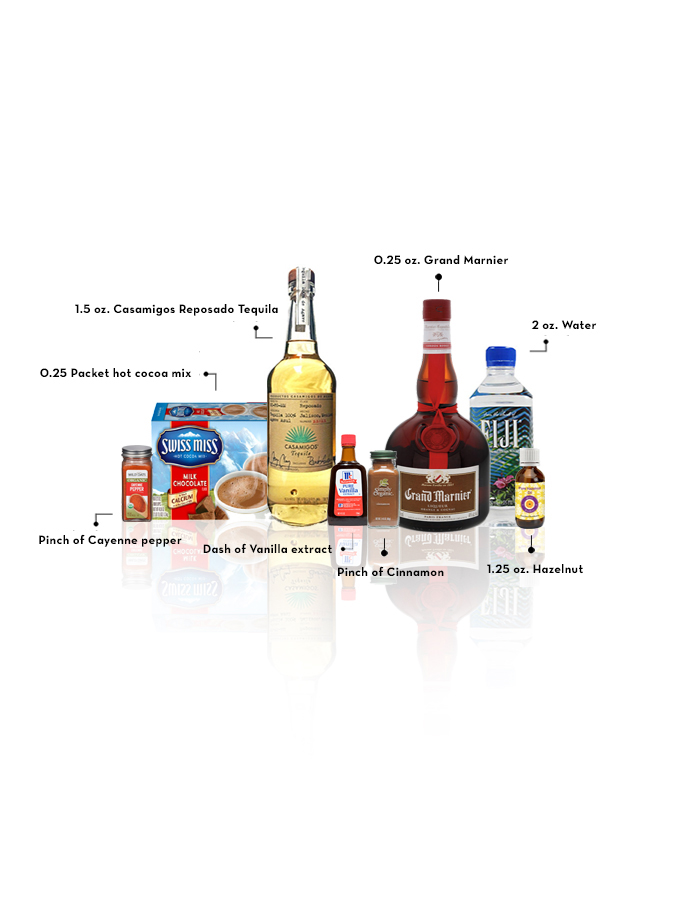 Image: ESSENTIAL HOMME, Casamigos Reposado, Swiss Miss, Grand Marnier, Fiji, Wild Oats Marketplace, Simply Organic, Dève Herbes, and McCormick.
THEN
Whisk all ingredients together and then freeze. Garnish using orange peel.