It's Been A Long Week: Llama Inn's Some Like It Hot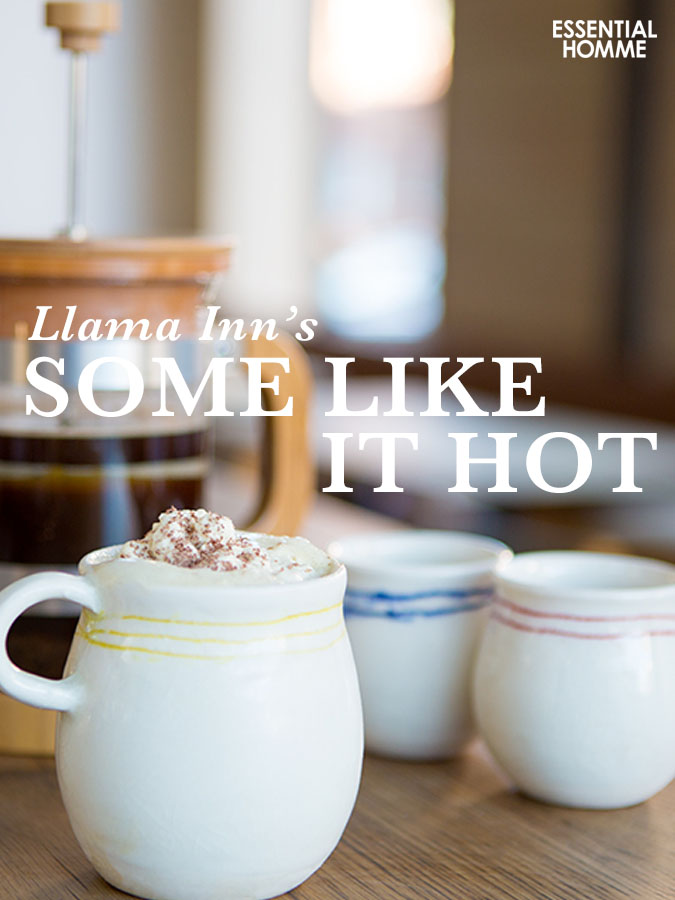 Image: ESSENTIAL HOMME, Llama Inn.
As true believers of the work hard, play hard mantra, we present you with It's Been a Long Week, a weekly column aimed at awarding some liquid appreciation to you for just being yourself, dammit. Make a glass or two on us, you deserve it.
WHAT
Llama Inn's Some Like It Hot
Recent Williamsburg hotspot Llama Inn introduces an even newer weekend brunch menu of Peruvian classics from former Eleven Madison Park sous-chef Erik Ramirez with a youthful twist. To round out the offerings of crispy pork shoulder sandwiches and fried rice-filled omelettes, this cocktail by Lynnette Marrero and Jessica Gonzalez adds some warm spice to the Irish coffee concept.
HOW
Ingredients:
1.5 oz. El Dorado 12 Year Rum
1 block butter
1 shot of Espresso
2 oz. Hot water
6 tbsp. Ground cinnamon
2 tbsp. Anise seed
2 tbsp. Cardamom
2 tsp. Salt
0.5 tsp. Natural sugar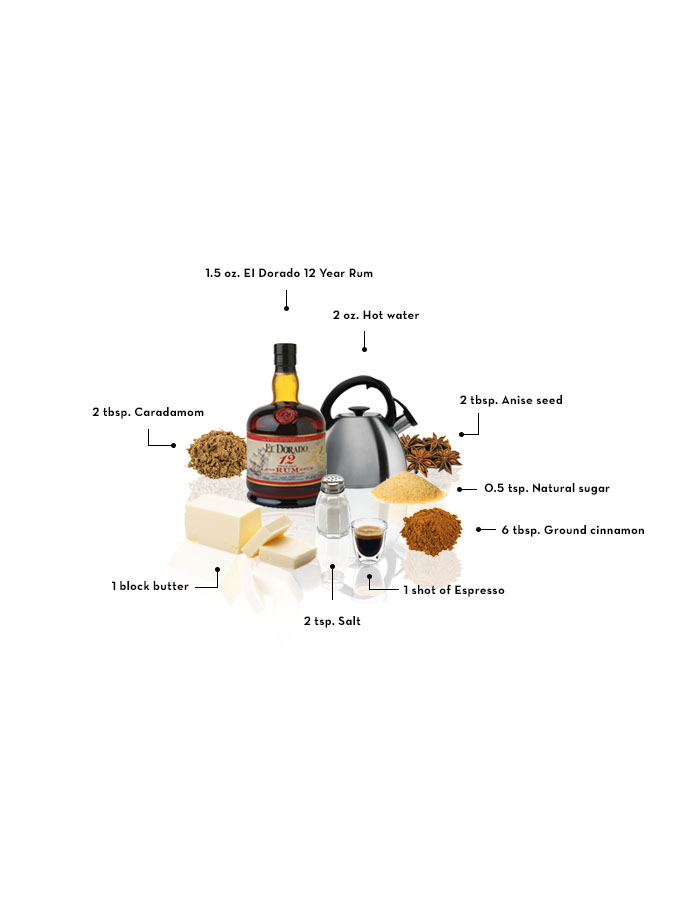 Image: ESSENTIAL HOMME, El Dorado 12 Year Rum.
THEN
Combine cinnamon, anise seed, and cardamom in a spice grinder. Add salt, sugar, and softened butter. Take 1 tablespoon of the completed spiced butter and combine with rum, espresso, and hot water. Garnish with whipped cream and shaved chocolate.