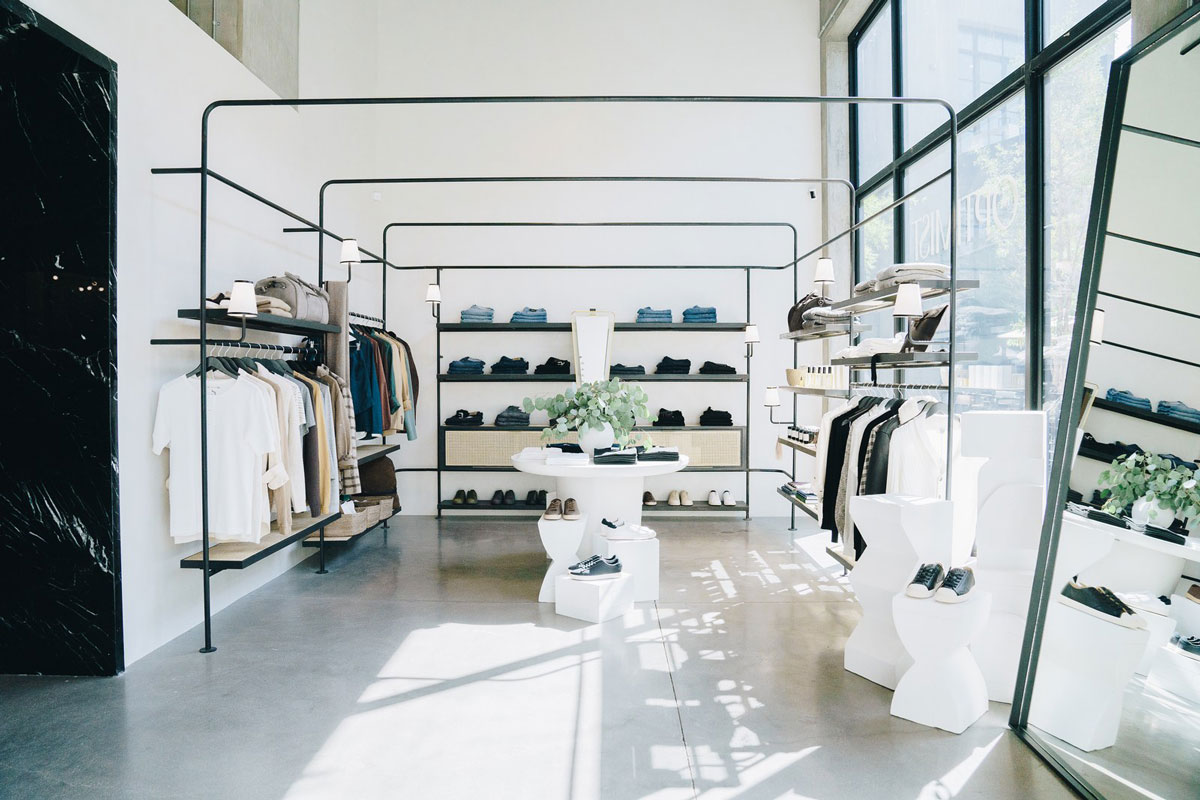 The Optimist is the Menswear Store Offering Personal Styling at Home
With the recent opening of The Optimist, Los Angeles continues to expand as a rising menswear hotspot. The new boutique, in the up-and-coming Platform shopping center in Culver City, features an array of menswear goods and home objects sourced from independent designers around the world. Designed by architect and designer Jeremiah Brent, the open interior space is relaxed and casual, inviting the customer to peruse the assortment of contemporary goods from the comfort of their own living room. Additionally, every piece of furniture in the store is available for purchase.
To help customers navigate the curated range of sophisticated clothing, the store just launched an A-list styling program. Overseen by Julie Feingold, who has previously worked with a roster of menswear icons including David Beckham and Harry Styles, the extensive service isn't limited to in-store activities — in addition to personal shopping assistance, on-site tailoring, and monthly open houses, The Optimist offers customers the option of one-on-one home visits and closet cleanses with a team of professional stylists.
The Optimist is open now at 8850 Washington Boulevard, Culver City CA 90232. Take a look at some more pictures of the space below.