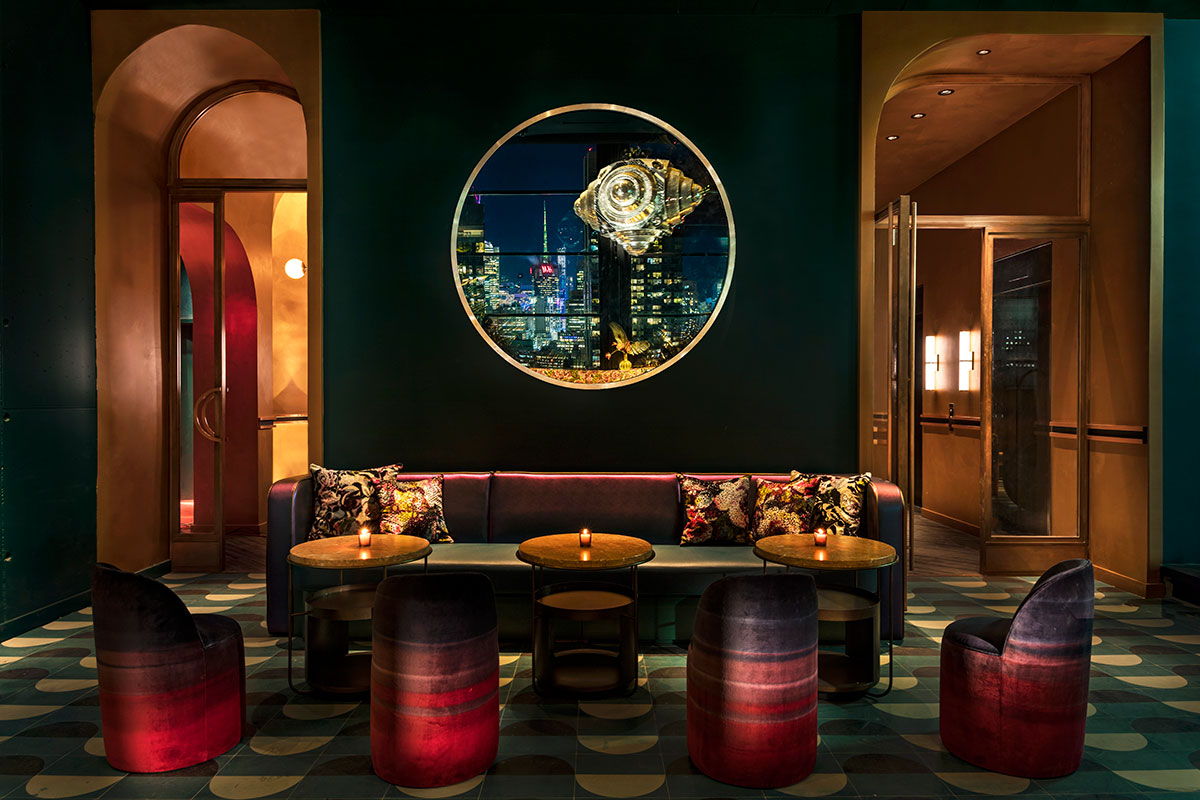 The Fleur Room is Chelsea's Hottest Bar Du Jour
Just as Chelsea's Moxy Hotel opens its doors, its highest rooftop bar in NYC, The Fleur Room, is set to make a mark on the quite small world of New York City nightlife with a chic touch of Hollywood glamour, New York City-exclusive views, and yummy cocktails.
The brainchild of New York nightlife's Angelo Bianchi, he describes his newest venue as "a glamorous room whose inhabitants aren't afraid to have fun." He compares it to a film classic, "Anita Ekberg in La Dolce Vita, yet instead of the cobblestoned streets of Rome, the backdrop is a view of the city that exists in everyone's imagination. If you have just won an Oscar or are coming from the Met Ball and you want the magic to continue, this is where you go." Bianchi sets the bar quite high for his bar that opens at dusk with a golden glow special for an aperitif and then turning into a full out night-cap with a proper dance party.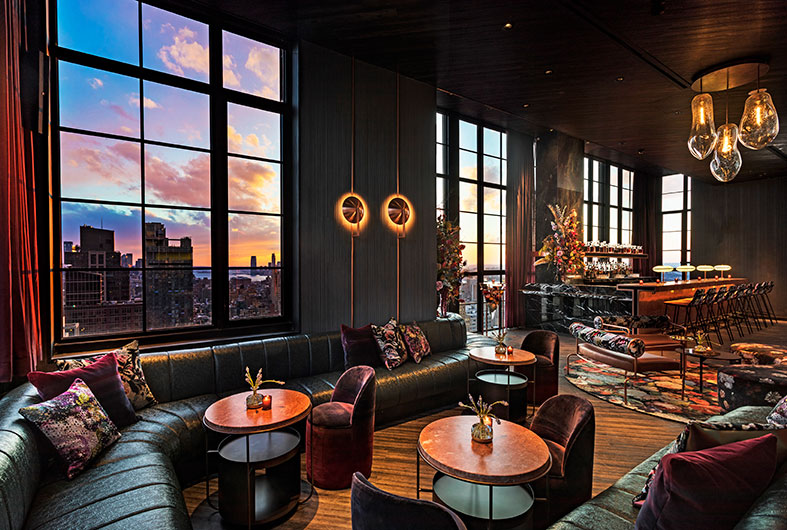 Image: Courtesy of Moxy Hotel
Inspired by the floral vibes of the street below (West 28th is New York's historical flower district,) The Fleur Room features ornate flower decor, a massive disco ball from 80's Hollywood nightlife, a copper-clad bar and potentially the best views in Manhattan. The location embraces the floral theme meticulously with botanical-print furniture, a water droplet chandelier, and whimsical cocktails. One can expect garden-party cocktails featuring plenty of fruits, bubbly, and of course, St-Germain Elderflower liqueur for an extra floral note.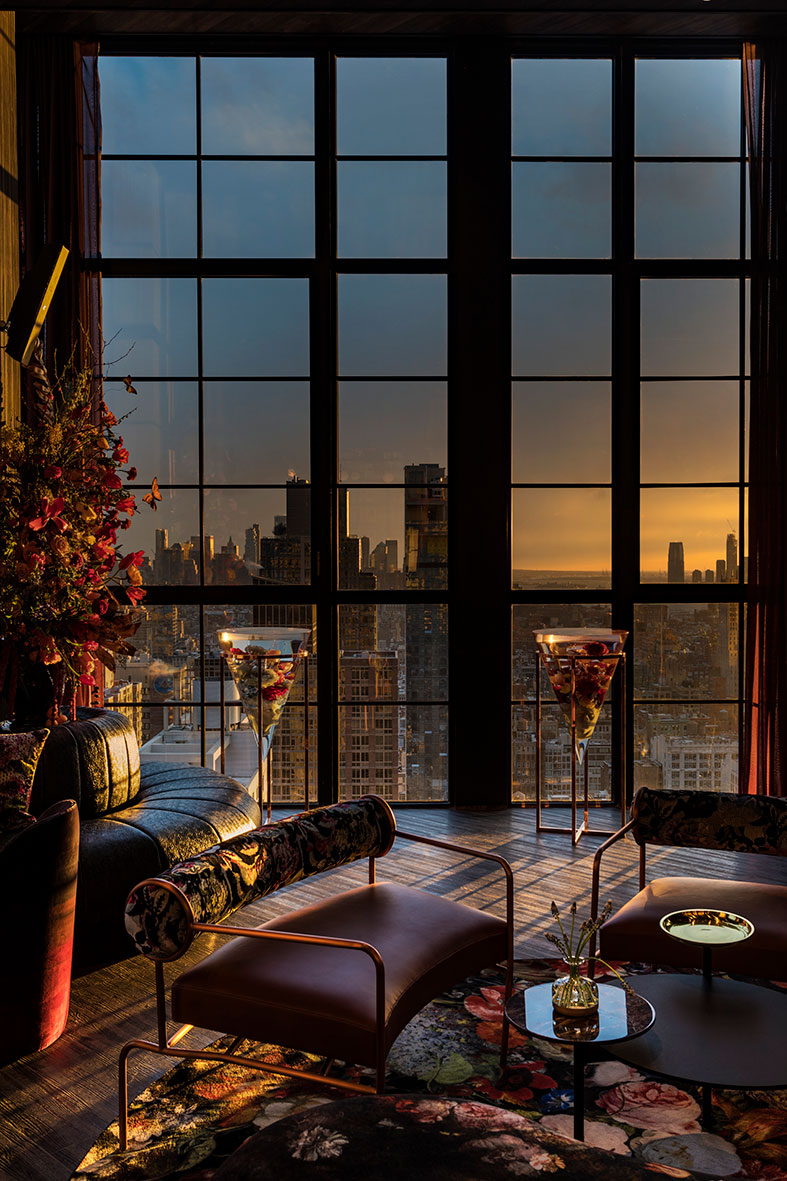 Image: Courtesy of Moxy Hotel
As with your typical garden party which could be intimate and private, or quite lively, The Fleur Room strives to translate the same theme. "It's a space where there's a fun, carefree atmosphere because the operators have gone through extraordinary lengths to ensure the experience is customized to be personal for every person that walks into the room," says Bianchi. But most importantly, it is one of a kind venue outside of the typical downtown area. "Some of my best experiences I had going out were venturing to the far west side of 28th street when there were only one or two intrepid clubs that weren't afraid to set the culture and bold enough to redefine an entire neighborhood," says Bianchi. "People with a taste for new and interesting things will be the first to be drawn to the Fleur Room." And surely they will be attracted to a new zip code, tempted by the floral mixology, and on their way to/from Hudson Yards opening just a week later. 
Le Fleur Room is located on the 35th floor of Moxy Hotel at 105 West 28th Street.