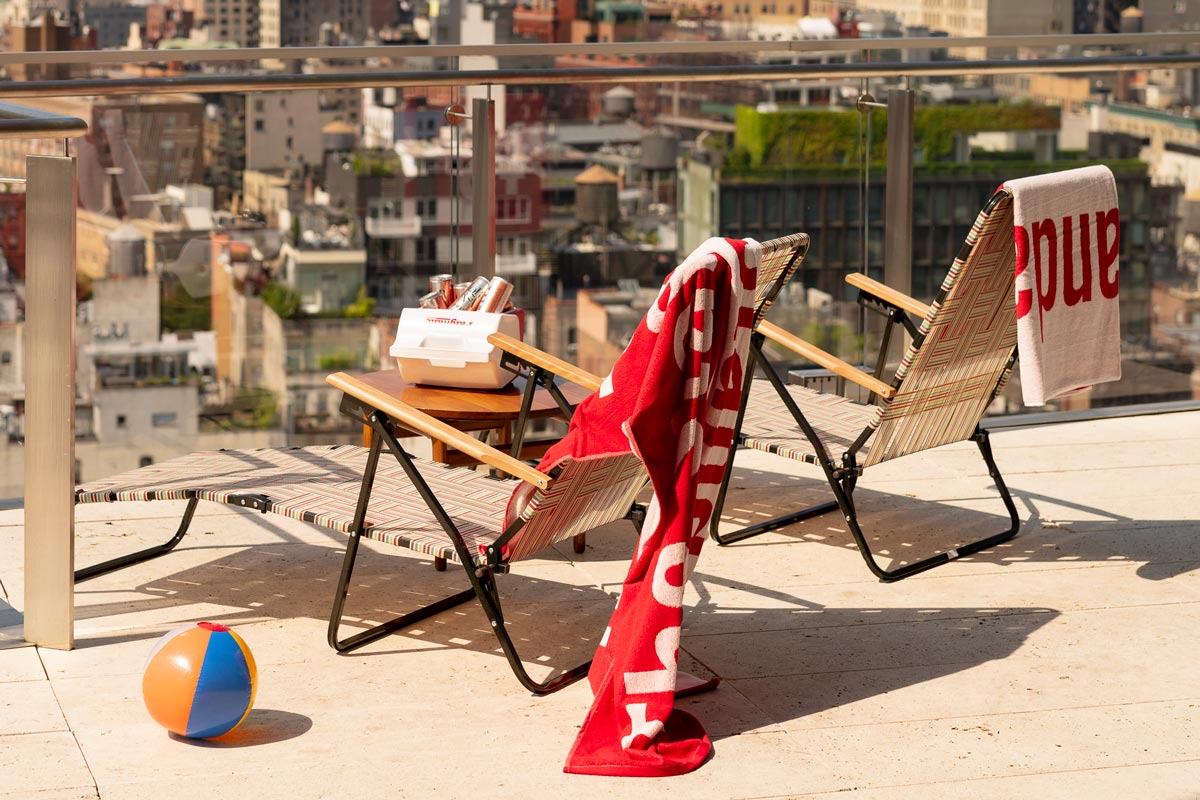 There's Something Missing from This New York Pool Bar…
Nothing quite indicates a sense of power in New York City like having access to a pool. You would think that a town that transforms into a humid concrete swamp four months out of the year would realize the capital potential of pools for its 8 million residents, but that's just not the case. Actual decent pools are hard to come by (and afford) in the city if you're not part of the 1%. There's even an entire Sex and the City episode (which essentially doubles as a Soho House ad) dedicated to this phenomenon. But one downtown bar is challenging what it means to lounge poolside in the city.
NO POOL, a new bar housed on the roof of The Standard, East Village, is exactly as it sounds. The tropical-themed bar has all the fixtures of a traditional pool establishment — lounge chairs, palm trees, and beachy cocktails galore — but omits the actual pool itself. But with light snacks, fruity popsicles, even fruiter drinks, and that perfect city view, it's the perfect summer spot to unwind, water or no water.
NO POOL is open now at 25 Cooper Square, NY 10003.