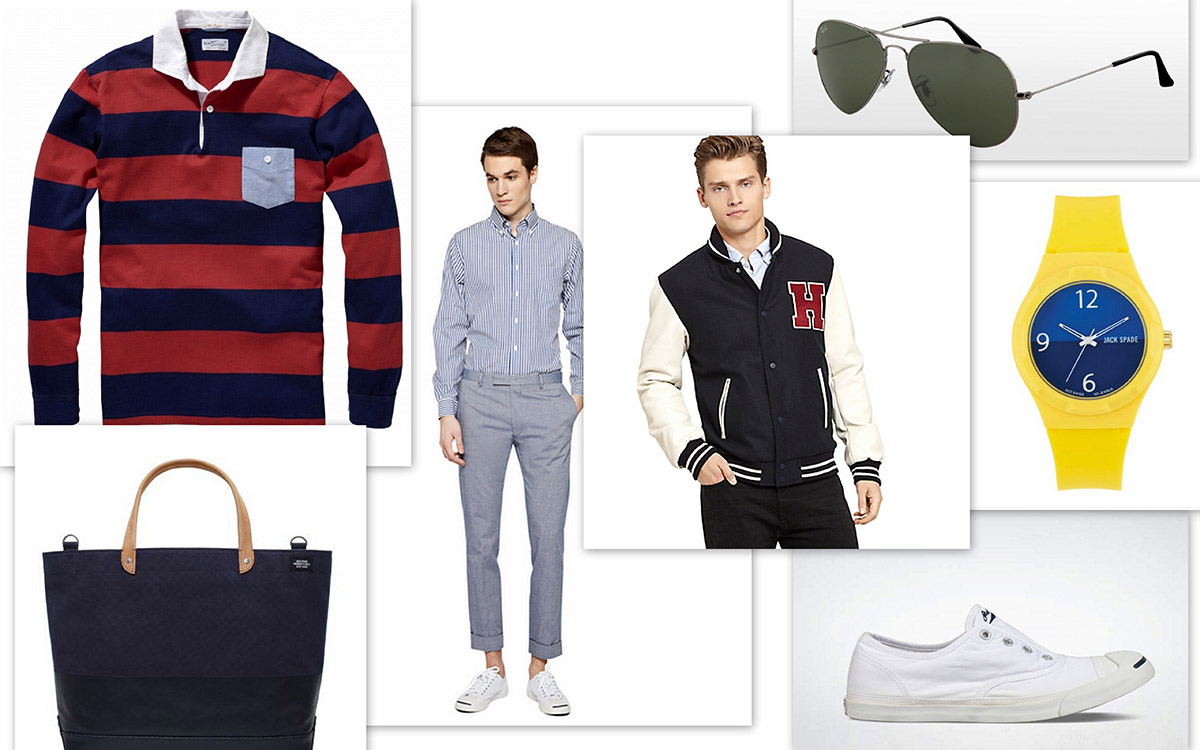 The Clark Kent Style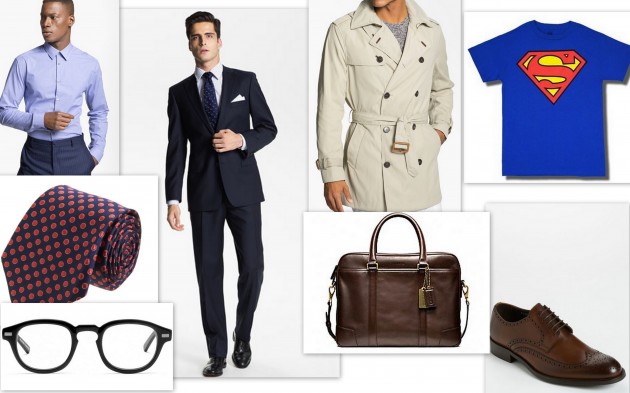 We're gonna go ahead and say that Superman is about to rule the next few weeks. He's 75 this year and June marks his return to the big screen (Man of Steel releases on June 14) in quite some time. Which has us thinking, of course, about some Superman style. No, not capes and contrasting primary colors. More his alter ego—one of the most interesting things about Superman is the duality he offers us with Clark Kent.
It's been said that the Clark Kent persona is Superman's overall perception of the human race. Clark is quiet, subtle and yet remains a head turner, much like his wardrobe. If you don't believe me ask Lois. His iconic suits, fedoras and black frame glasses are pieces that are forever synonymous with Clark Kent, who's just as much of an American icon as Supes himself. With June fast approaching we thought it'd be best to take some modern day style inspiration from our favorite reporter at the Daily Planet. But if you must change in a hurry, try not to rip these pieces. I'm sure you'll want to keep them.
Look 1: Life at the Daily Planet- It's time to hit the pavement running Monday morning and report the latest Lex Luther scandal at the Daily Planet. The look here is traditional Clark Kent, with a few modern tweaks. Everything here is business, polished and utilitarian.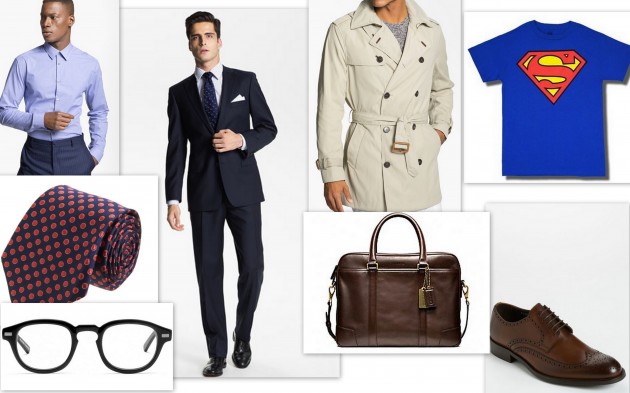 Look By: Hugo Boss Black Navy Pasolini Movie Stripe Suit, Michael Bastian Woven Bordered Dot Tie, Too Boot New York Jake Wingtips, Paul Smith London Michrocheck Slim Fit Dress Shirt, Warby Parker Filmore Revolver Frames, Coach Bleeker Leather Slim Briefcase, Cole Haan Double Breasted Trenchcoat, Superman Graphic Tee from Sears (Why not?).
Look 2: Date Night with Lois – Every superhero needs a little R&R sometimes. This ensemble is dark and textured, but still manages to keep it's youth. A nice change for someone who wears blue spandex in the day.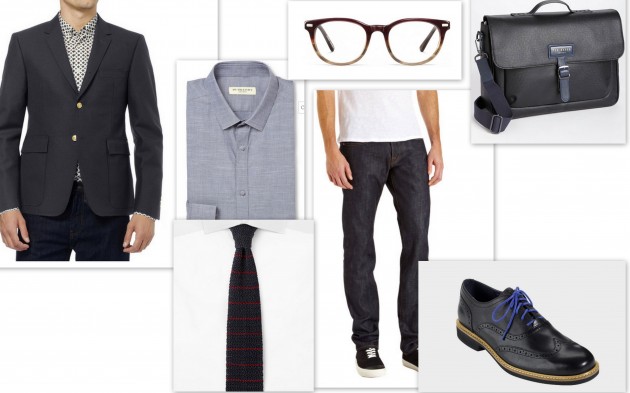 Look By: Cole Haan Great Jones Wingtips, J-Brand Darren Straight Leg Jean, Thom Browne Slim Fit Wool Blazer, Ted Baker New Grain Messenger Bag, Burberry London Slim Fit Chambray Button Up, Alfred Dunhill Striped Knitted Tie, Warby Parker Sinclair Burgundy Fade.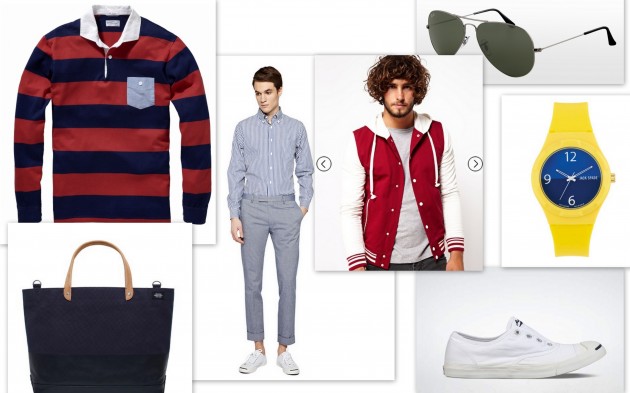 Look 3: Weekend in Smallville- This is the ultimate get out of the city weekend ensemble. Casual, easy and most of all comfortable.
Look by: Gant Heavy Rugger Chambray Pants, Gant Oxford Smarty Pants, Ray Bans Aviator, Jack Spade United Arrows Dipped Coal Bag, Jack Spade Yellow Half Time Watch, ASOS Varsity Jacket with Hood, Jack Purcell White Canvas Converse.
Aaron Reese is better known as TheRalphNerd.com, a blog that obsess over fashion and superheroes with precision.
Related: