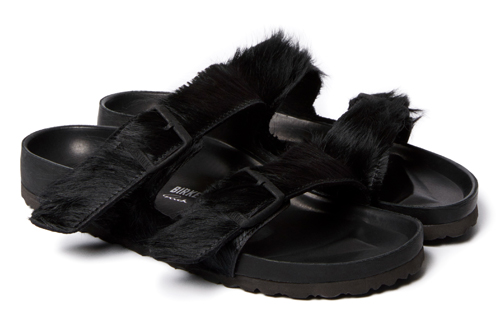 The Birkenstock x Rick Owens Collab has Arrived
Rick Owens and Birkenstock have released a collaboration just in time for Spring, as part of the footwear brand's Birkenstock Box initiative. The designer, renowned for his dark dramatic designs, opted for a simple interpretation of the shoe, upgrading the classic sandal models (Arizona, Boston, and Madrid) with signature embellishments. The footwear retain their original shape, but are made with leather, felt, and horsehair, while sandal straps are elongated for a slight dramatic flair. We're into it.
The Birkenstock x Rick Owens collection will be available April 18, but you can pre-order now.
[slider_pro id="196″]