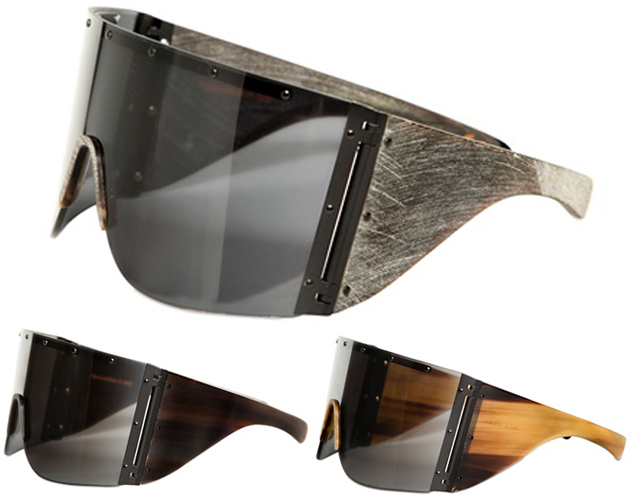 First Arrivals: Rick Owens Horn Sunglasses
No. You do not need to know how to properly yield a burning laser in order to wear rock the latest incarnation of Rick Owens' wrap around shades, though probably you'll like them for shooting such undetected beams from your eyes. Made of 100% Buffalo Horn, aluminiium hinges and polycarbonate lenses, there's three styles—two shiny horn (deep walnut and plywood) and a raw horn (matte metallic)—all of which perfectly block the cruel bright world from your dark-wave vision. Purchase info after the jump.
$950 at luisavaroma.com.
Related: First Arrivals: Alejandro Ingelmo Spring 2013 Sneakers Now