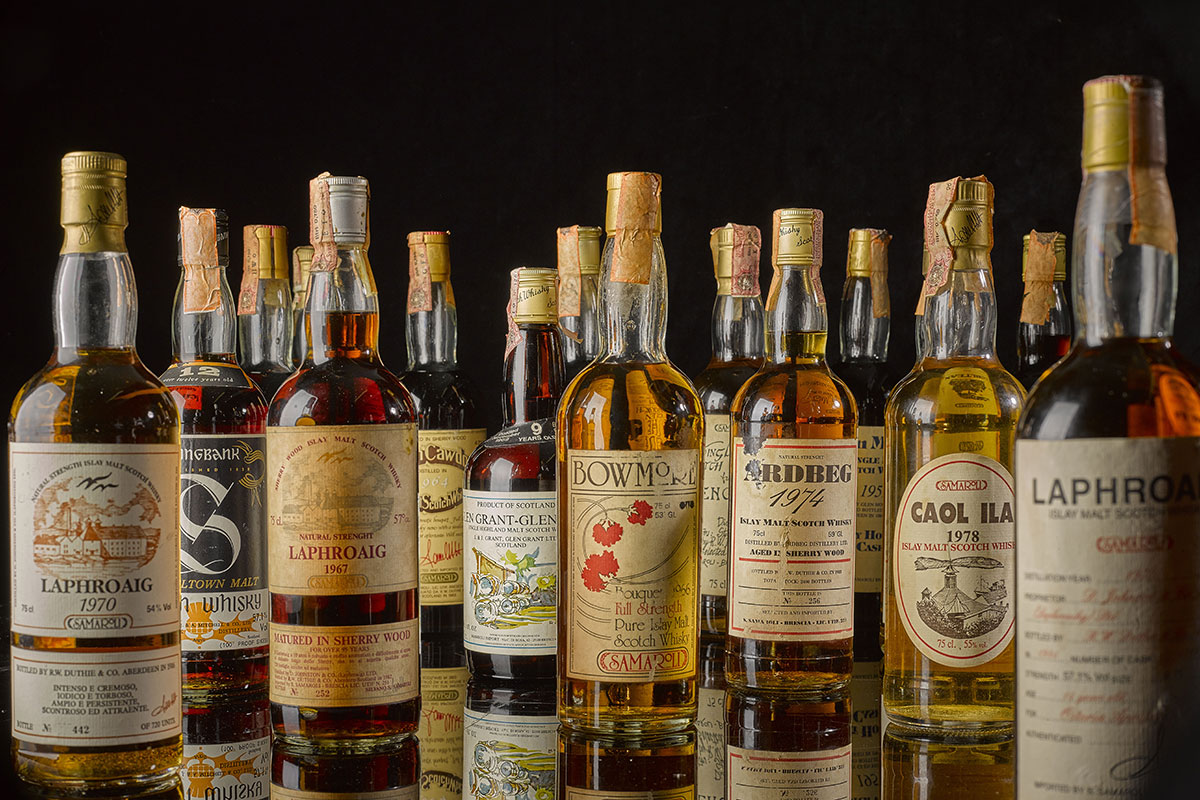 Sotheby's To Auction £4 Million of Rare Whisky
Sotheby's will offer the most valuable collection of whisky ever to be offered at auction this fall with 394 lots, 467 bottles, and nine casks from a private American collector. The online bidding will start on September 27th with a live auction on October 24th in West Kensington, London.  Showcasing the most impressive range of Scotch whisky to come to the market, the collection is estimated to bring in at least £4 million ($4.8 million).
The collection is led by The Macallan bottlings comprise half of the auction with it's fine and rare spirits. The most notable is a 178-bottle collection of Macallan Fine and Rare from 1926 to 1991. The Macallan 1926, in particular, comes from cask #263 which had yielded in only 40 bottles making it the ultimate 'holy grail' of whisky. In the past years, three versions from Cask 263 have broken all records at auction. There are also personally labeled bottles, ones under private labels, and one hand-painted by Irish artist Michael Dillon. Sotheby's also commissioned two bespoke hand-made cabinets to fit two complete Macallan in Lalique Six Pillars Collections. The stunning decanters will be housed in locked walnut cabinets as a true discovery for the whisky lover. The range will also offer a collection of rare miniature bottles.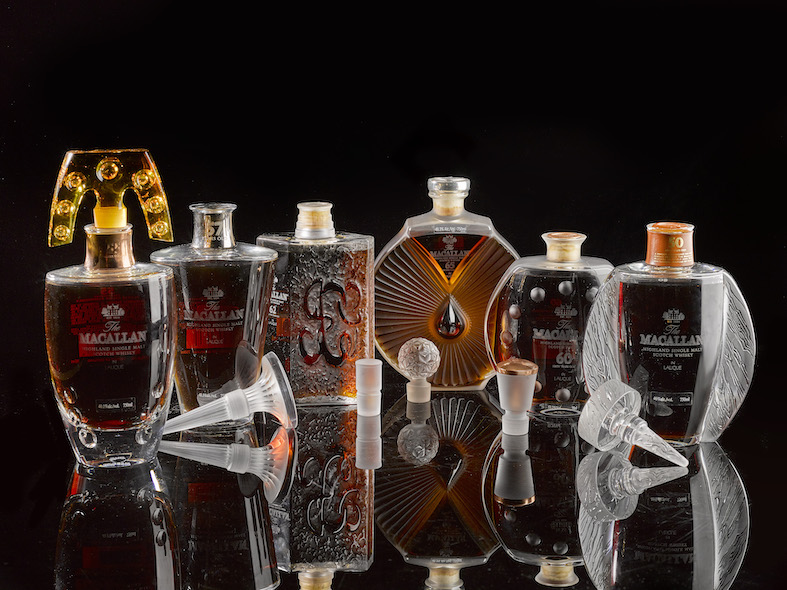 The Macallan 50 Year, Lalique Edition Six Pillars Collection (x 2) to be offered in exclusively commissioned bespoke, hand-made cabinets designed by British craftsman James Laycock. Estimate £300,000-450,000/ $350,000-500,000 per lot.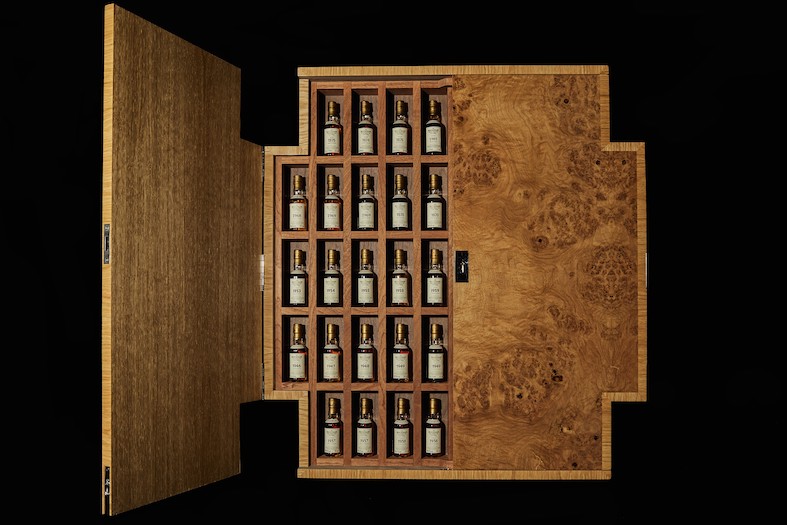 The Macallan Fine and Rare Miniature Bottles, 43%, 46 in total to be offered in an exclusively commissioned lockable wall-mounted cabinet, designed by British craftsman James Laycock. Estimate £55,000-88,000 / $65,000-100,000.
Alongside The Macallan, the oldest bottlings from Bowmore, The Dalmore, Glenfiddich, and others are showcased in their best expressions.