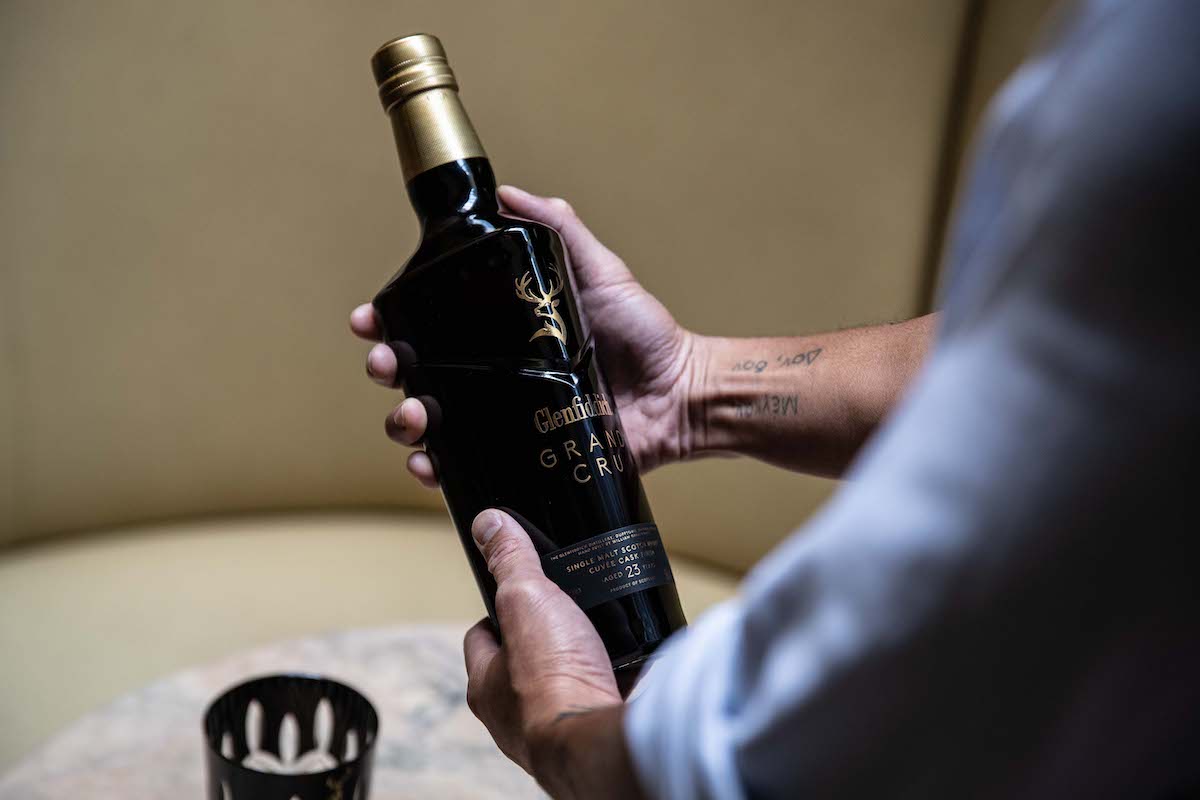 Glenfiddich Whisky Unveils 23-Year Grand Cru
When it comes to whisky, especially Scotch whisky, a good rule of thumb is usually the older, the better. Glenfiddich, the world's most awarded single malt Scotch whisky, once again asserts itself with a new Grand Cru that has been matured for 23 years and finished in French cuvée casks. Fusing the flavors of Scotland and France, the edition is a true refinement of taste and elegance.
The whisky is intense in flavor due to a long maturation in American and European oak casks. However, it is aged in French cuvée casks for its six last months that add new aromas from apple blossom to candied lemon and freshly baked bread. These true indicators of the French patrimony marry those of rich whisky. Bathing in the casks that once held the world's most extraordinary sparkling wines, the beverage, packaged in a sleek black flacon embellished with gold designs, truly gains new facets unbeknownst in the distillation before.