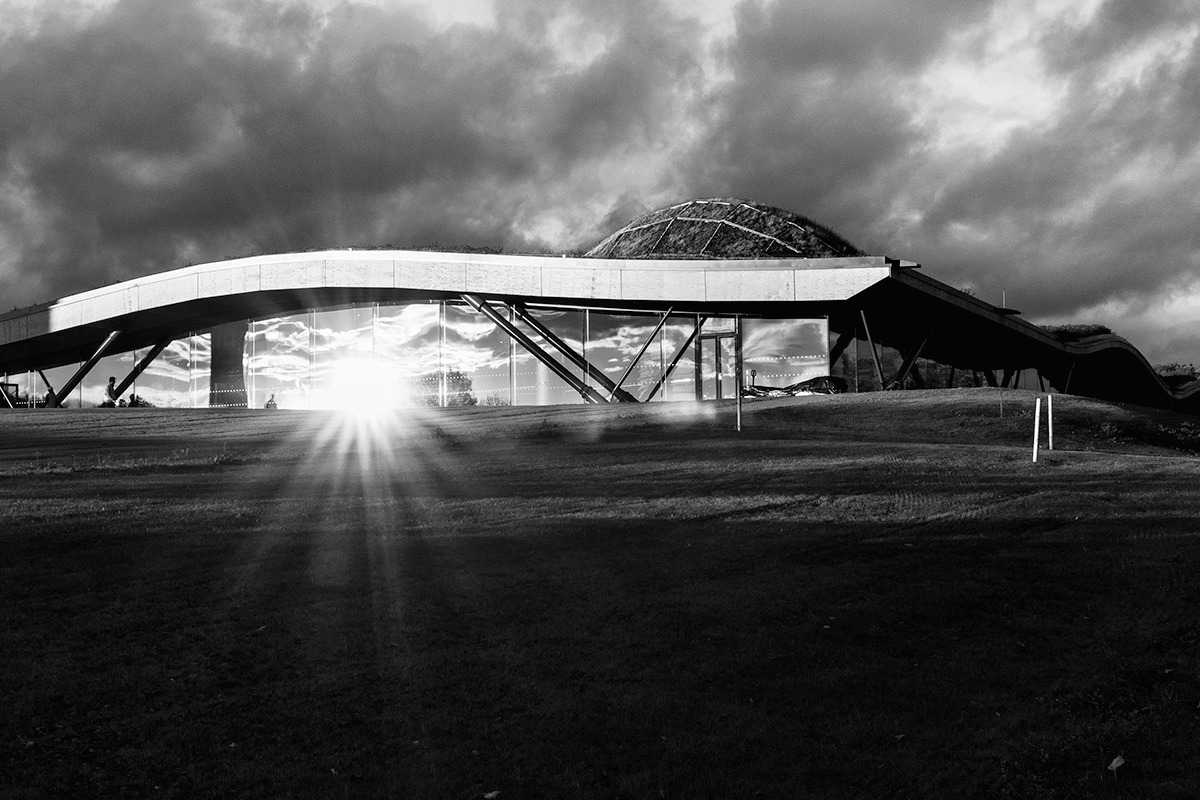 Ken Grier Talks About Macallan's Year In Review
Featured photo by Paolo Pellegrin | Courtesy of Magnum Photos.
What do you do when you have the world's best whisky on hand, a subterranean distillery being built, and aversion to any kind of traditional advertising moments? You call over Magnum Photos to document the process and bottle it into an exclusive collection piece whisky. Ken Grier, creative director at The Macallan at the Edrington Group, did just that and took the bottle for a liquid appreciation trip through Mexico.
With Grier at the helm since 1999, Macallan has witnessed some of the brands most creative collaborations, three Guinness Records for the most expensive bottles on record, and a new distillery that is almost 100% sustainable on a normal day. Jumping on the collaboration bandwagon, Macallan turned to its longstanding relationship with Magnum to document the progression of the building through one of the most historic uses of photography — architectural documentation.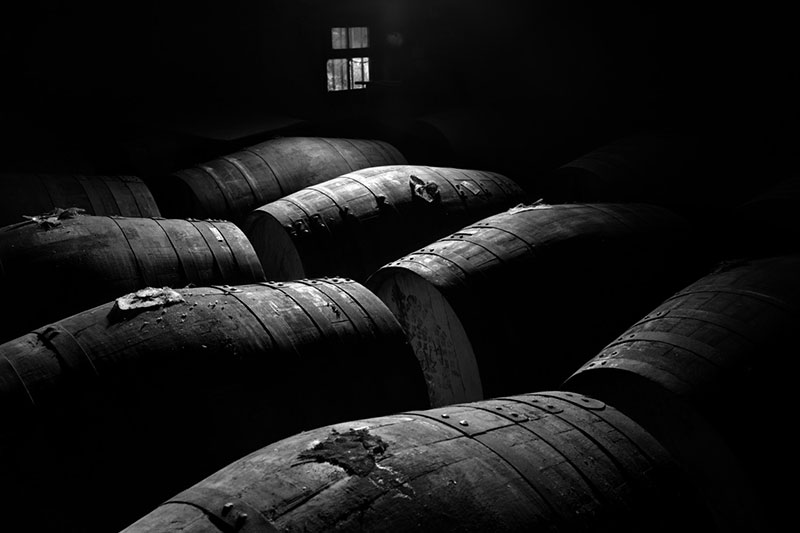 Photo by Paolo Pellegrin | Courtesy of Magnum Photo.
The summation of the four-year construction is bottled in a single malt made from a combination of eight casks, each representing the particularities of each photographer. A special edition bottle, an exclusive book with images from the construction site, and a selection of six signed prints are packed into an object d'art box as the newest addition to the Masters of Photography series. "We have a DNA and a heritage and we are trying to do stuff that's meaningful and interesting," says Grier and so he made the ultimate cabinet of whisky curiosities.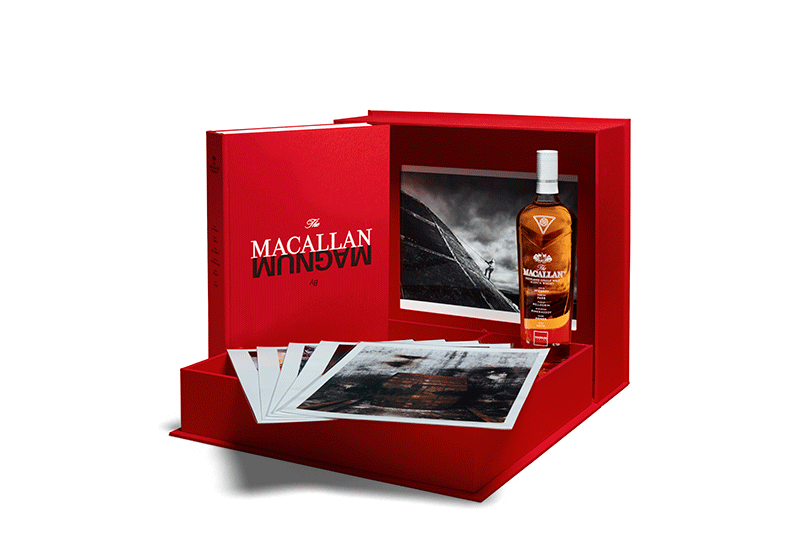 Image: Courtesy of Macallan.
"A photography project about the construction of the distillery has a potentially very small audience of interest — Macallan, but if the work you make is also about the act of seeing and the act of photography then that opens a whole other audience," says one of the photographers, Marc Power. "This has a life beyond." Power took an extraordinarily careful, zen-like approach to when capturing the construction even though he was usually knee-deep in mud with his wife holding an umbrella over him. Each photographer took their specialty and brought it to the table with their individual point of view without a defined brief ahead of them from Macallan itself.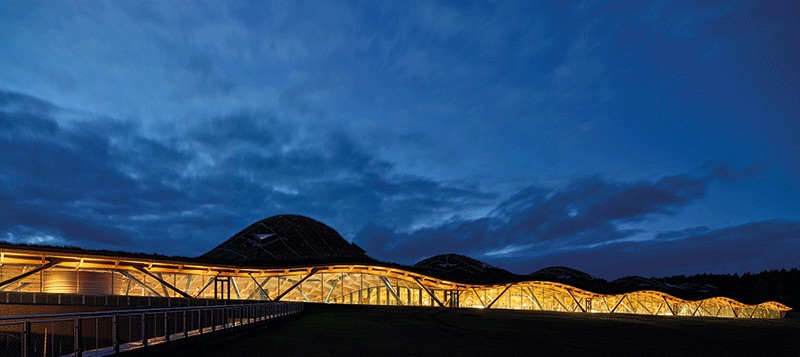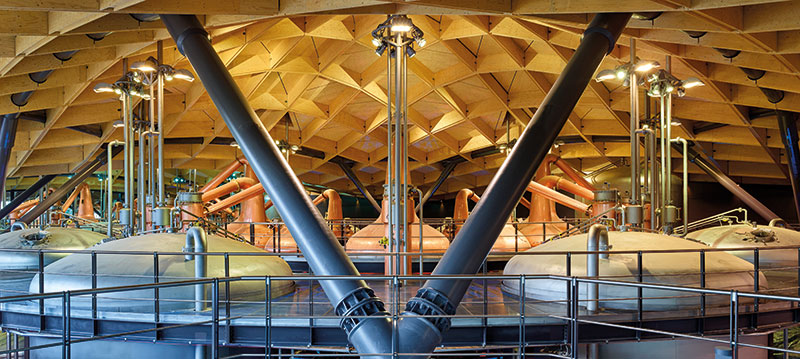 Photos by Marc Power | Courtesy of Magnum Photos.
Launched in Mexico City, the photo exhibit spent a few weeks at a gallery before the bottle set out for other Mexican destinations full with a 4D VR visit to the distillery and a mandatory tasting, of course. "People like to discover their own trends. They like to learn through experience," says Grier. His entire approach to the brand has been unconventional from day one. "I think there is a lot more interest in people having different enriching experiences and people get a lot more quality and craft from the experience."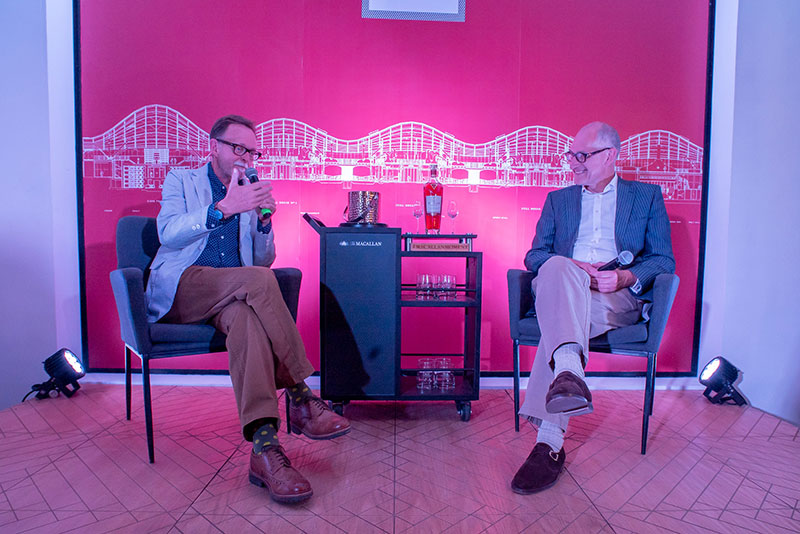 Marc Power and Ken Grier | Courtesy of Macallan.
Enamored with the drink itself, Grier is also quite the rebel with a sort of teenage desire to do exactly what seems impossible. A distillery upgraded straight out of Teletubbyland? Sounds about right as a culmination of a brilliant career with outstanding achievements at the spirit brand which he is set to depart.