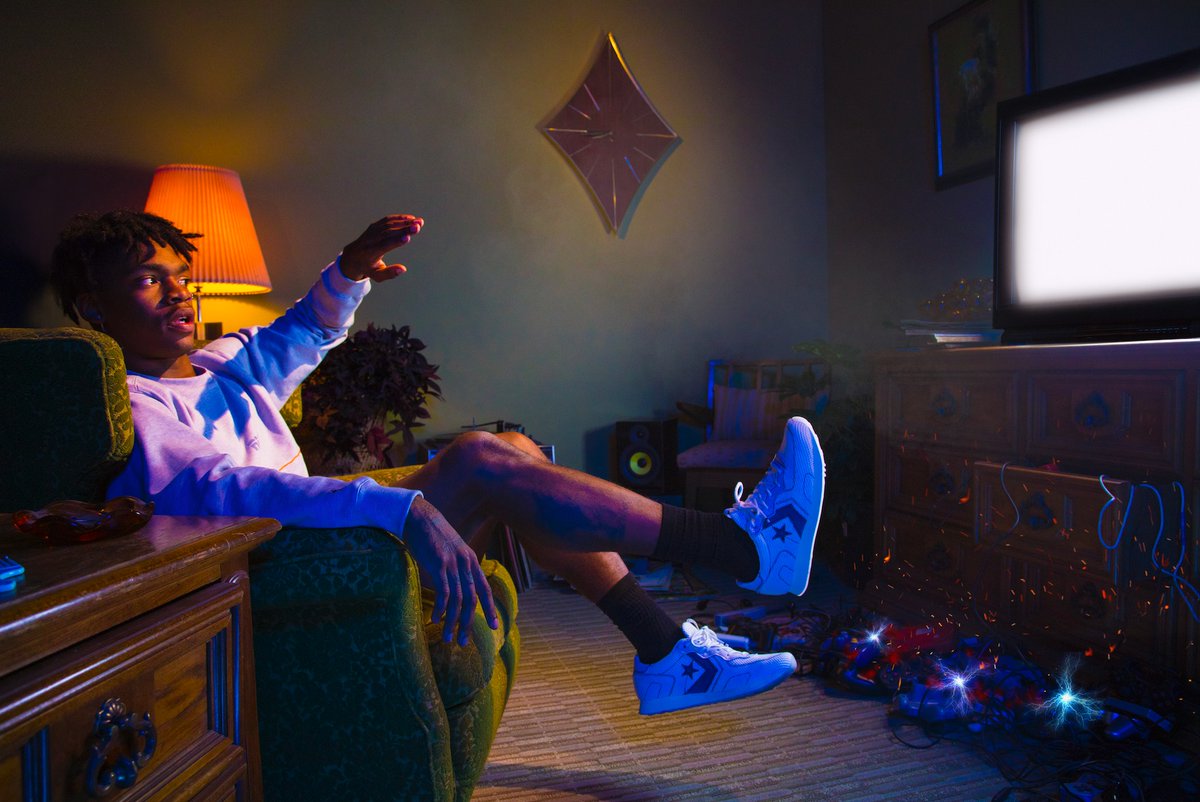 Vince Staples x Converse Unveil Second Collab
Vince Staples, rapper and member of the hip-hop group Cutthroat Boyz, just launched his second collaboration with Converse. This time, he focused on revamping one of the old-school and lesser-known Converse styles, the Thunderbolt, which pulls on the history of the brand, dating back to the last century. The shoes combine in them Staples' creative know-how with Converse's functionality and heritage, fusing vibrant colors with contrasting stitching, and a modern Californian aesthetic with a multitude of textures. The sneakers also juxtapose high gloss and reflective accents with graphical language, which is most prominent in the "RUN" graphic of the collection, crafted in '80s font and printed in 3D on the back of the sneaker heel. Along with the sneaker comes a three-piece collection, which consists of bright orange track pants (a nod to Vince's first collaboration with Converse), a grey crewneck sweater, and a black varsity jacket with those same bright orange tones on the underside – all of which are united in their distinctive stitch piping.
The Converse x Vince Staples Thunderbolt sneakers and the rest of the collection are available online now.
Images: Converse.