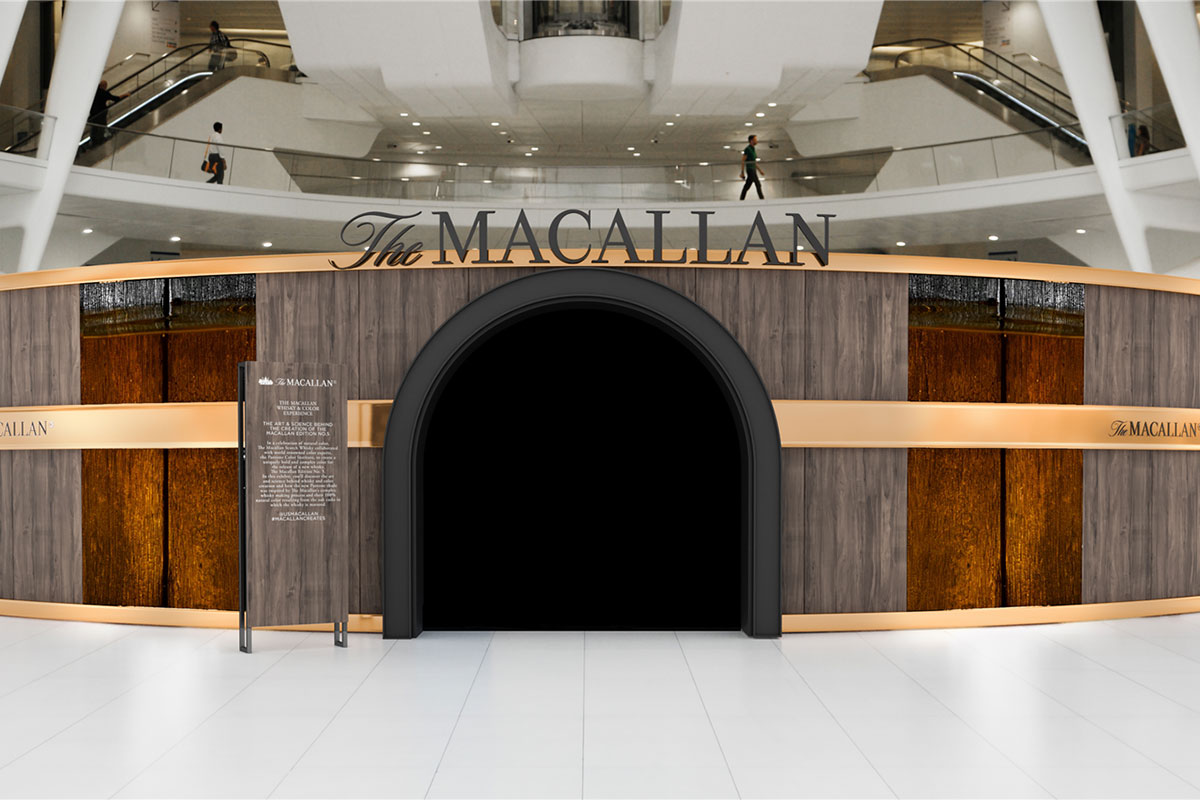 Behind the Curtains of Macallan's Pop-Up Shop at Oculus
The Macallan has partnered with the Pantone Color Institute on a unique color iteration for its Edition No. 5, launching exclusively in a New York pop-up at the Oculus. When it comes to Scotch whisky, Macallan is unrivaled, and when it comes to color, the same for the Pantone Color Institute, and so the two were a natural fit for the brand's next sensorial venture.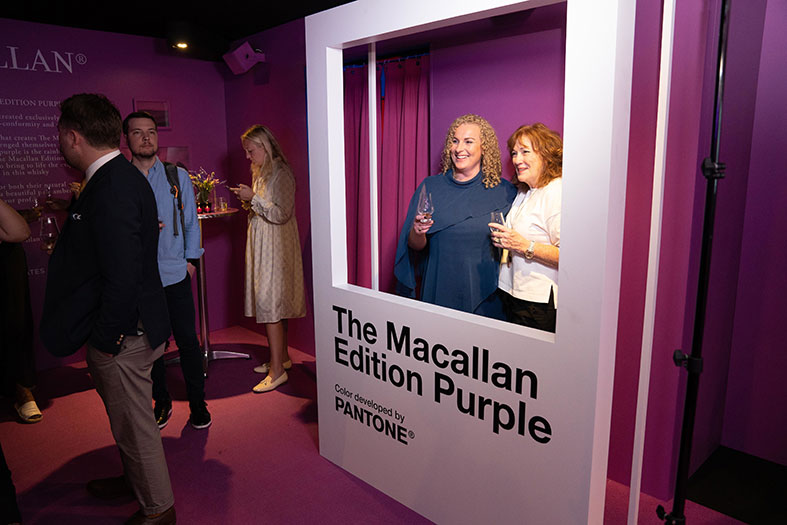 The Macallan's Edition Series presents some of the brand's most exceptional whiskies blended by master whisky maker Sarah Burgess. This year she chose American oak casks as the basis for the spirit and invited the Vice President of Pantone Laurie Pressman to create a unique color for the bottle. As one of the only whiskeys made 100% of natural color (in Scotland it's legal to add artificial color), The Macallan sought to highlight this uniqueness in their brand with a special edition from the female duo. The nontraditional collaboration isn't new for the brand, as the whisky has previously partnered with photographers and perfumers to create special editions. The Macallan has a strong focus on science, but also art and sense — sensorial existence encompasses beyond the taste and smell of the whisky, and so for a well-rounded experience, the brand has extended itself to color (sight) as well.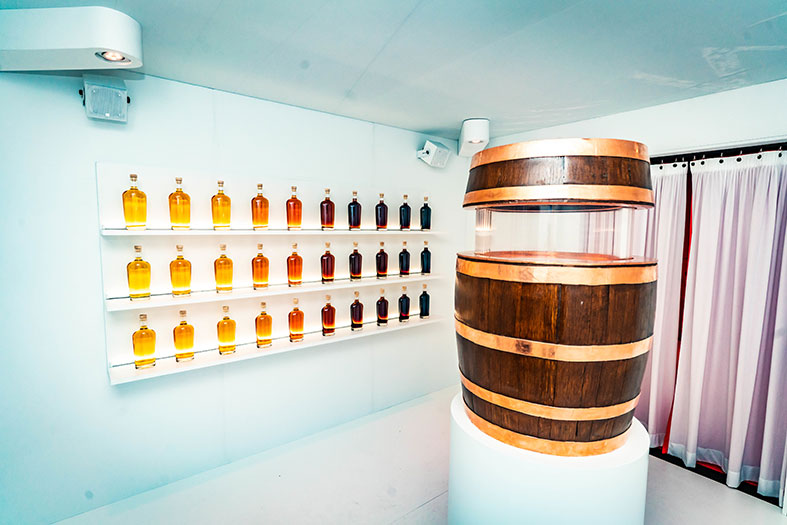 The final color is a deep purple — a regal color and the rainbow's most complex one. The red-based purple puts the bottle on the pedestal that it deserves with its floral and citrus spirit at whiff and potent, ginger at the taste. With a higher ABV than most whiskeys, Edition No.5 is ready to appeal to all your senses. The brand has also set up a free five-room pop-up at the Oculus offering a color experience and insight at their process.
 'The Macallan Whisky & Color Experience' opens today through Friday, September 20 from 1:00 pm – 7:00 pm EST.