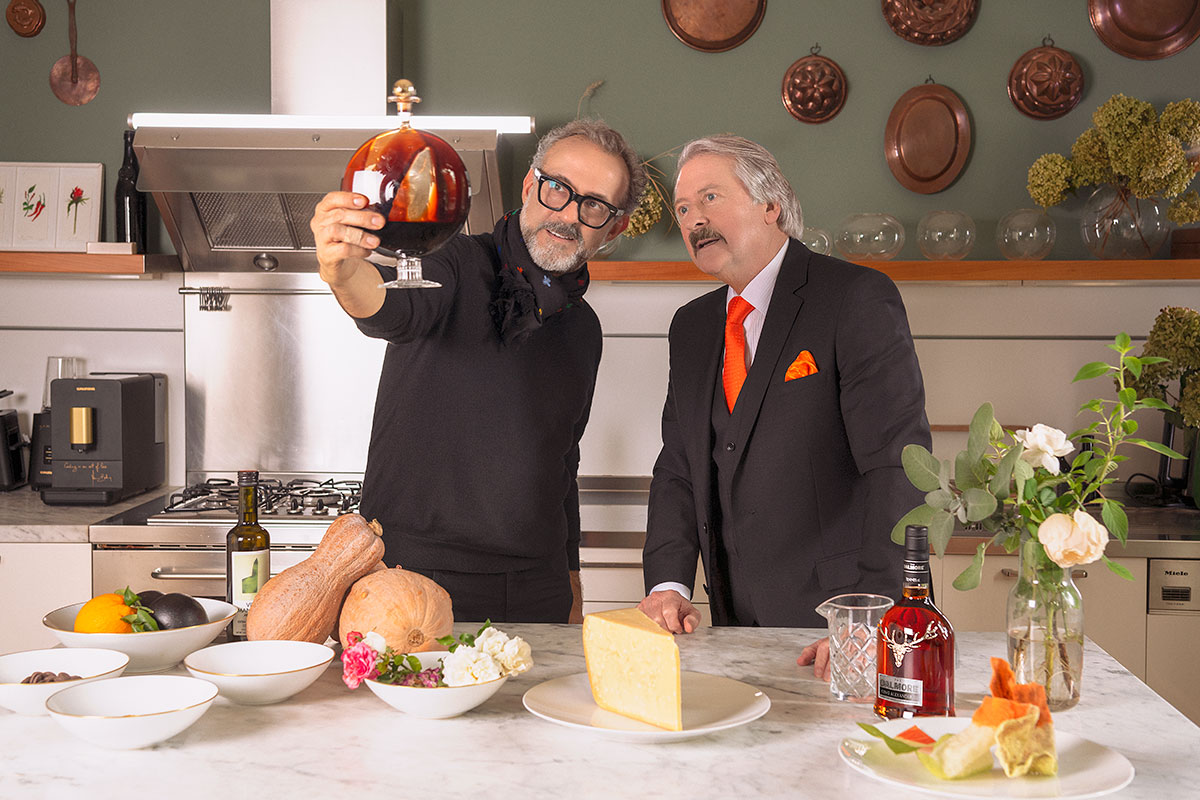 Chef Massimo Bottura Forays Into Whisky for Charity
The Dalmore and World's Best Chef in 2018 (and three-Michelin star restaurant Osteria Francescana owner) Massimo Bottura released The Dalmore L'Anima aged at 49 years to be offered by Sotheby's with full proceeds benefiting Food For Soul non-profit organization. The exclusive bottle is not only a whisky marvel but also the acclaimed chef's first venture into spirits.
"Bottura's approach to deconstructing and reinventing daring food pairings is very similar to the way I approach whisky making," says Master Distiller Richard Paterson.  "The coming together of our passions allowed me to create a whisky that is bold, different, full of warmth and completely unforgettable – it is a true reflection of the love, blood and balsamic that unites us." Paterson, known for his unconventional approach in whisky (producing only whisky– King Alexander III that features six different cask finishes,) perfectly complemented the gastronomic experimentation of the Italian chef. The marriage of the two minds produced a bottle of single-malt liquid appreciation mixed by both men together at 41.5% ABV.
The rare, aged bottling was created from three unique assemblages. The Dalmore expressions matured in small batch bourbon barrels – Gonzalez Byass casks which previously held 40-year-old 'Pedro Ximenez' sherry and Graham's Vintage Port Pipes. The whisky still embodies the chocolate orange profile particular to the house but also offers a touch of Italian influence. At the nose, the single malt has aromas of raisins, bitter chocolate, and English marmalade. When tasted, coffee, Demerara sugar, pecan pie, and crème brûlée notes surface. Orange and fig continue through as an after taste. The bottle is accompanied by a dinner for two at Bottura's restaurant in Modena.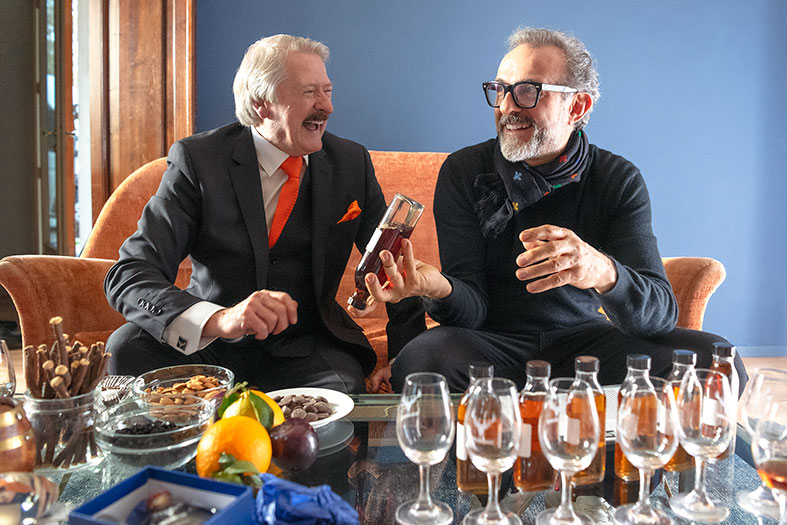 Images: Courtesy of The Dalmore
The Sotheby's London showroom will display the bottle where it will go on auction. Paterson reveals that he hopes that the starting price will be at least $65,000 to help Bottura's non-profit (Food for Soul) that fights food waste through social inclusion programs built all over the world.
The Dalmore L'Anima Aged 49 Years is to be offered by Sotheby's from April 25th to May 9th.