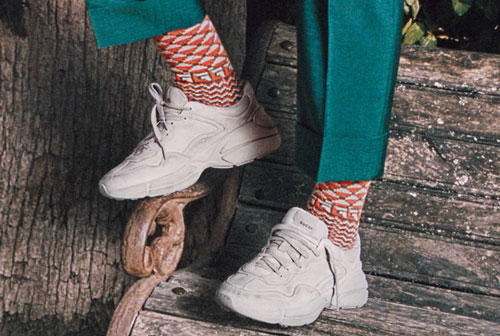 Shop the Trend: Dad Sneakers
Happy Holidays! We select the year's biggest trends and how to shop them in this easy guide. This week: Dad Sneakers.
Retro influenced Dad Sneakers (also called 'ugly sneakers' but I feel that's a little harsh) have left the suburbs and leapt onto the runways of international designers including Balenciaga, Gucci, and Dior. With Lisa Trautmann of Refinery29 citing the design influences as "avant-garde and interrogative movement of Cubism, or the designs of Deconstructivism," and Jake Woolf of GQ declaring it "equal parts normcore and menswear's next wave," it's evident that the bold and chunky silhouettes of the footwear trend mean business. We select a few highlights to purchase for a friend, or to match with the light wash mom/dad jeans you bought in 2014. I still wear mine!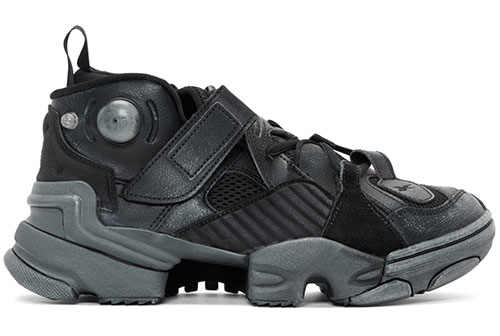 Image: SSENSE.
Perfect for the Gen-X cyber goth in your life, this Vetements and Reebok sneaker is a mixed material extravaganza featuring mesh, neoprene, and faux-leather. These babies say 'I'm a bad boy with a taste for luxury and sole comfort.' And the thick sole is sure to give you a few extra inches in height.
$990 available online at Ssense and The Webster.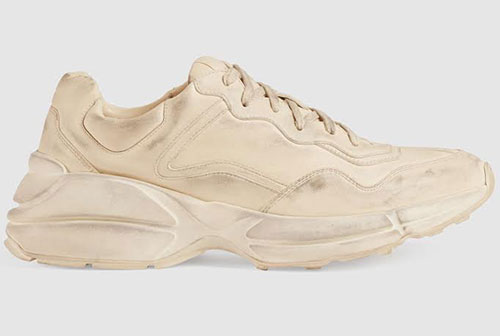 Image: Gucci.
This Gucci Rhyton leather sneaker takes the classic white sneaker and roughs it up a little, giving it a distressed look that directly contrasts the clean minimalism that's dominated my Instagram feed over the years. Also available with a logo print so you can really rep your brand loyalty. Love it.
$740 at Gucci stores and online.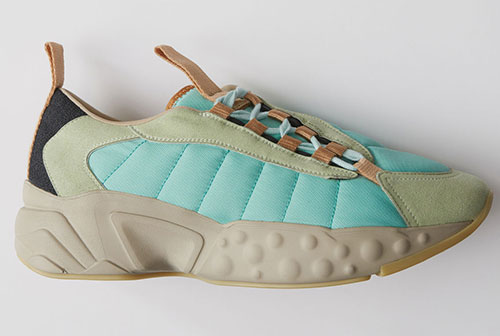 Image: Acne Studios.
These ones are cool because of the reptilian color palette. The Green Sofiane Neo Sneakers from Acne Studios contributes adds a rugged layer to the chunky footwear, with earthy seafoam tones that give it a neutral glow perfect for nature.
$510 available at Acne Studios and online.
Image: adidas.
This one is perfect for the guy on Grindr who's into hiking. Or the straight guy who's into hiking. Either way, the adidas Originals by Alexander Wang Hike shoes (one of their many collaborative efforts) is the perfect glamping companion, adding monochromatic sophistication to any mountain trek.
$230 at adidas stores and online.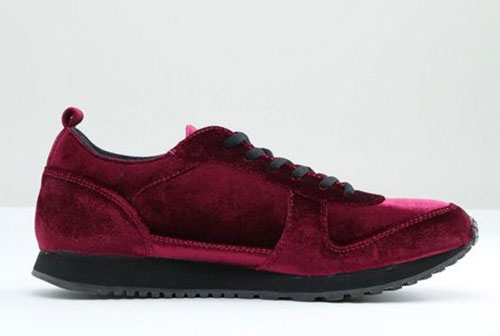 Image: ASOS.
If you're really feeling festive, consider these rich red velvet sneakers from ASOS and give your feet the red carpet treatment like Tom from Parks and Recreation. I'm sure Santa Clause himself would buy a pair, if only they shipped to the North Pole. Food for thought!
$48 at ASOS.