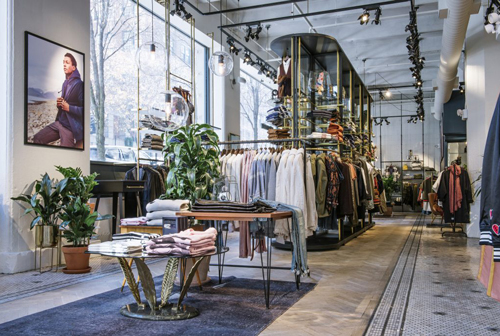 Scotch & Soda Chooses Dumbo for its Largest US Store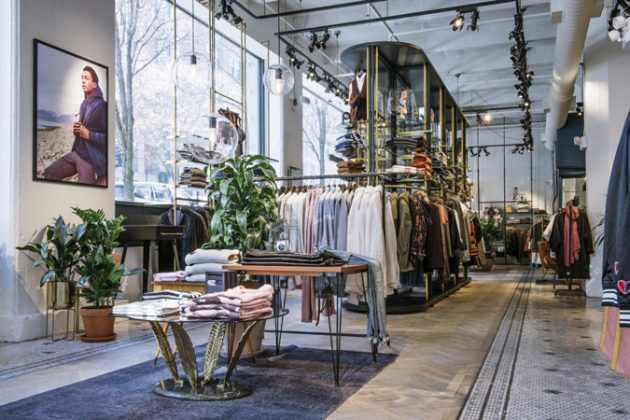 Images by: Scotch & Soda
The flourishing Dumbo neighborhood and waterfront welcomes a new Scotch & Soda store, and its second in the borough. At a sprawling 2,500 square-feet, the industrial condominium space is the brand's largest store in North America.
The Amsterdam-based brand never shies away from creativity with their clothes and interiors. Always unique, a Scotch & Soda store blends the old with the new, edgy but with an eye to the past. The spacious new store makes for an easy and luxurious shopping experience. The store also features an elusive Cabinet of Wonders, based on the 17th Century Dutch tradition of a Cabinet of Curiosities, and holds a collection of treasures that Scotch & Soda designers have scavenged from around the world. These items have served as inspirations for the designers and culminate in an artful display to share with their customers.
As an ever growing neighborhood and destination for great shops, restaurants and bars, the Dumbo waterfront is a prime location.The store is nestled in one of the original Richard Gair buildings, and adjacent to the soon-to-open Dumbo market. And the incomparable views of the Manhattan bridge and skyline just outside the doors doesn't hurt either.
The new Scotch & Soda store is open now at 76 Front Street, Brooklyn, NY.