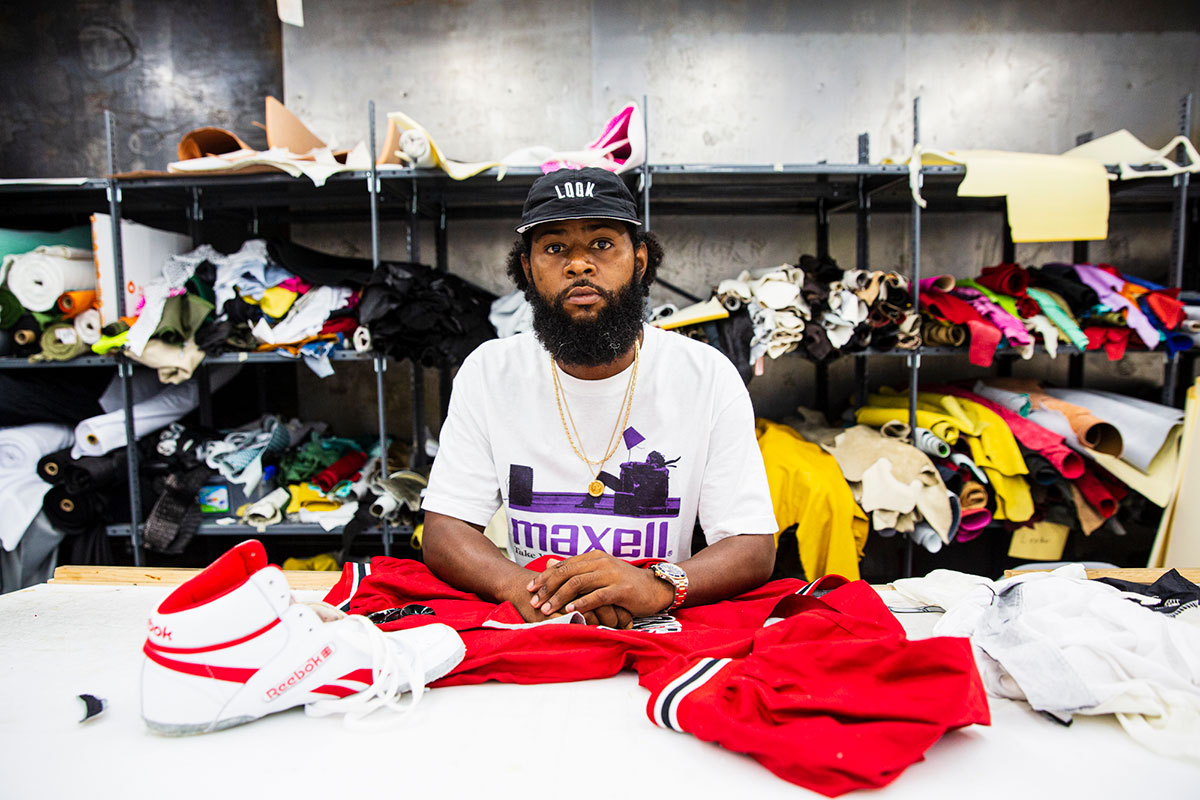 Reebok Introduces '90s Basketball-Inspired Capsule
This year has definitely been the age of nostalgia and throwbacks in fashion and it shows no signs of slowing down. Reebok's latest release is a Retro Basketball collection featuring collaborations with renowned streetwear designer Eric Emanuel, a vintage collective called Comma led by Josh Matthews, and silhouettes alongside basketball icon Allen Iverson. The '90s inspired collection updates the most beloved on-court styles of all time evolving them into staples of modern street style. We've spoken to Josh Matthews of Comma about his work with Reebok and the collection. Read on.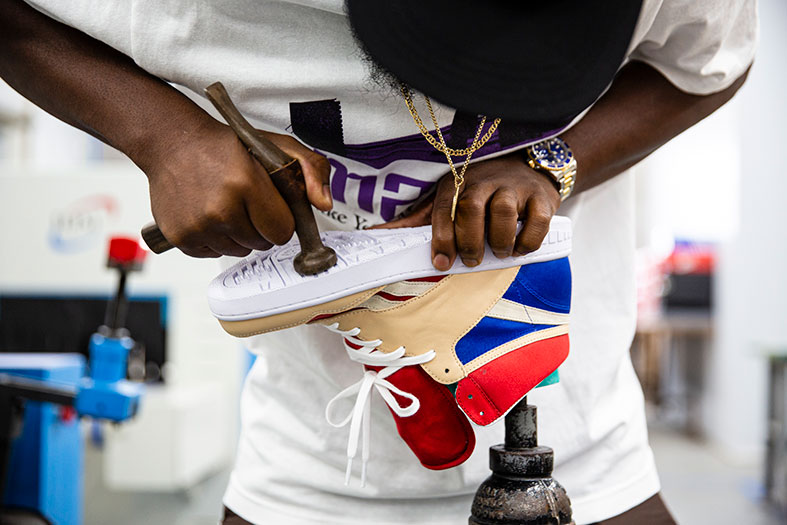 Could you tell us a bit about how this collaboration came about?
Josh Matthews: Reebok approached me with an opportunity to partner with them, as they are getting back into Basketball by reintroducing its BB4600, the shoe that originally propelled the brand into the sport of basketball in 1986. This presented itself as a perfect opportunity to highlight how sport impacted life which in turn impacted culture. Reebok's presence in this cultural spillover was pinnacle especially given the current state of adaptation we're seeing present day. The conversation has Reebok at its foundation. Collaborating with them on this project wasn't just a no brainer– it was necessary.
As a collector and connoisseur, what role does Reebok play in the history of athletic wear, particularly with basketball?
Reebok's role is a special one as it just didn't align itself with professional basketball, rather the nuances of the game itself. The BB4600 is much to thank for setting that tone. That shoe became an iconic piece of pop culture and a launchpad for future franchises for Reebok. Instead of just highlighting performance capabilities, Reebok approached with understanding and connectivity no matter what level of the game someone was at. Even with the pro models, they championed the individual as well as the athlete. The "Above The Rim", "Blacktop", "Shaq" and "Iverson" franchises are all testament to that. It probably didn't hurt that Shaq made a rap album with The Notorious B.I.G. or Iverson had a commercial with Jadakiss rapping praises of his ability. These things resonate with people whether they ball or not. It's amazing to see Reebok acknowledge its role as a pioneer for the counterculture. To say I'm happy to be apart of where this story goes next is an understatement.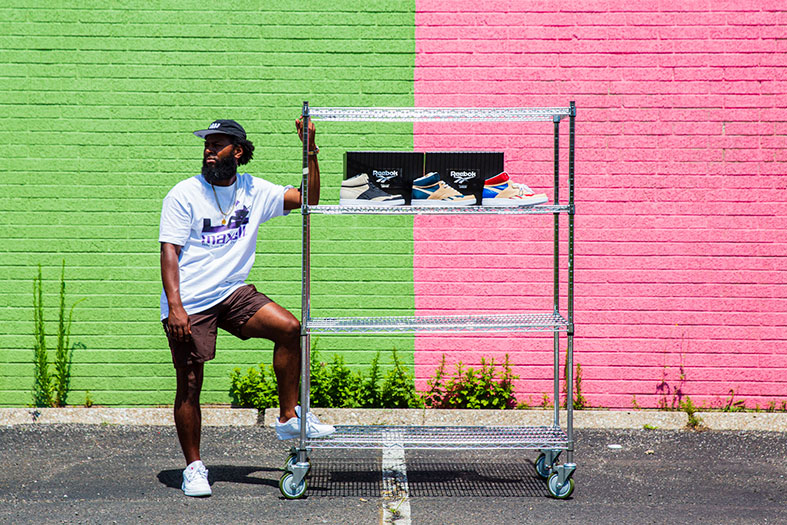 How did your experience as a longtime collector inform the collaboration and the ultimate products? 
For me, this was a chance to harken back to basics and make a good looking product that was devoid of unnecessary embellishments. I didn't want to make a literal product rather employ elements that were tastefully blended to tell the story. "Ball is Life" and basketball is a game of finesse. The game is supposed to look effortlessly sexy, this is the criteria and inspiration in the things I collect. I wanted to exact that same feeling in the Reebok X COMMA BB4600.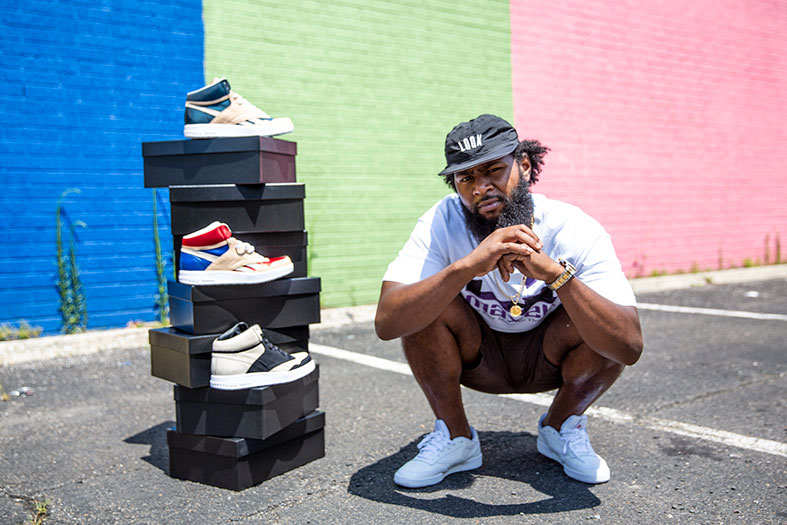 Did product development prove to be what you thought it would be? What was the most challenging part of the process? Is there anything that you wish you could have done differently/would do differently in the future? 
To be honest my expectations were beyond met. My worries were put to rest after meeting the skilled craftsmen who brought the vision to life. Seeing the level of refinement and detail in their other works actually impacted me to scrutinize every detail of my project. The most challenging part was sourcing the right textures of windbreakers. The feel had to be right even though you may not be able to tell these were once vintage windbreakers. I wish I could've sourced more windbreakers to make more shoes. I think the future would hold a different project and with that a different approach, so for this, I'm content with the end result.
The '90s are obviously having a moment in fashion. Are there any other trends that you hope to see return in the future? 
Graphic tees from the '90s are a standout moment for me. A resurgence of tees that are that thoughtful in content and design would be my recommendation.