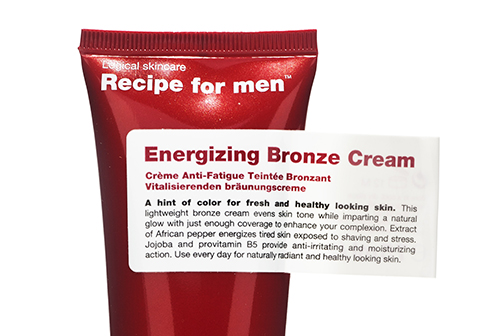 Recipe for Men Reinvents the Morning with Energizing Bronze Cream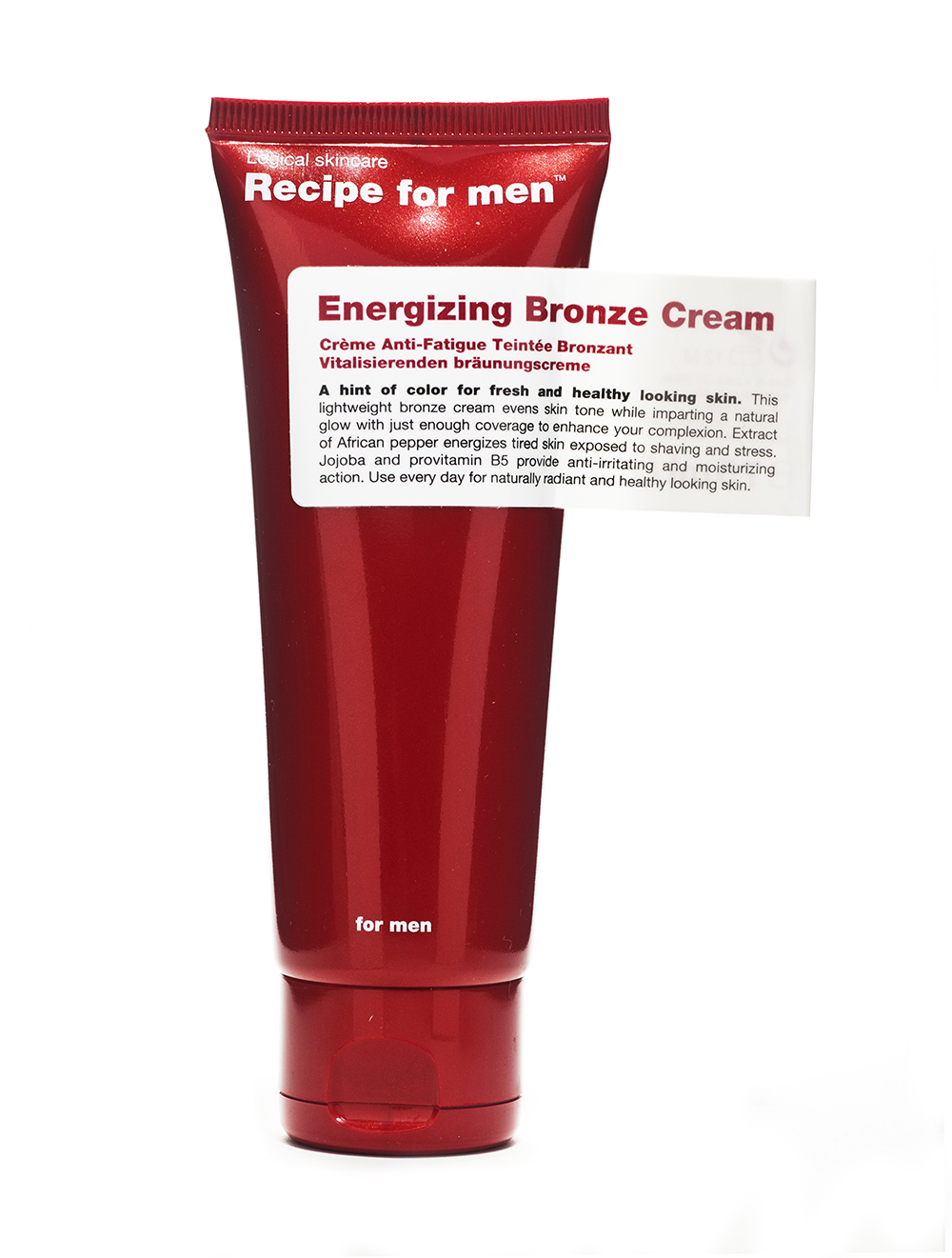 Image: Recipe for Men.
The upcoming release of Recipe for Men's Energizing Bronze Cream is going to change the way you wake up. Based in Sweden, and developed with a champion skier's winter-blasted dry skin in mind, the new lightweight cream effectively tones and textures the skin into a smooth and unblemished complexion. Separating itself from other men's facial creams in this new-age renaissance of male cosmetics, Recipe for Men has added a drop of bronze to the formula to color and brighten skin tone, all while steering clear of that unfortunate orange tinge. Utilizing the anti-oxidant properties of African pepper extract, the protection of provitamin B5, the oil-free wax of hydrogenated jojoba, and a complex cell protector of pineapple and rosemary, this latest installment to a masculine-centric line of active care products shines bright among the pack. Bottled up in a glossy, statement-making burgundy tube–perfect to carry on red-eye flights or early morning trips to the gym–this never-greasy, always-radiant cream is the new industry standard to detox and de-pollute the skin, whether it's from running the Swiss Alp slopes or running late to work.
Recipe for Men's Energizing Bronze Cream will be available online in mid-August.