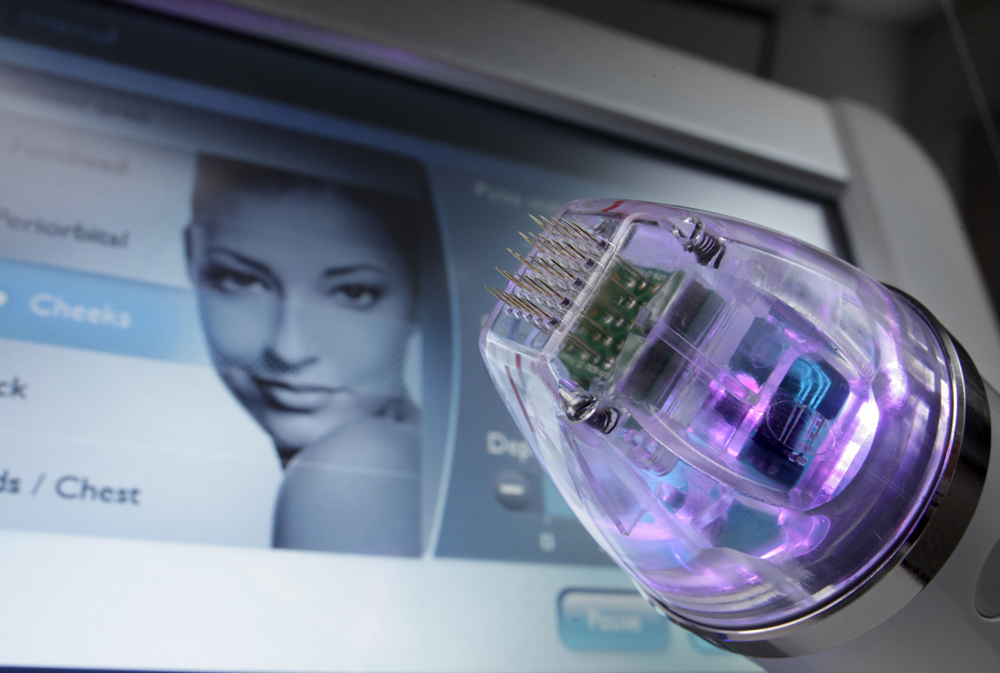 Grooming Tech for All Your Corporeal Concerns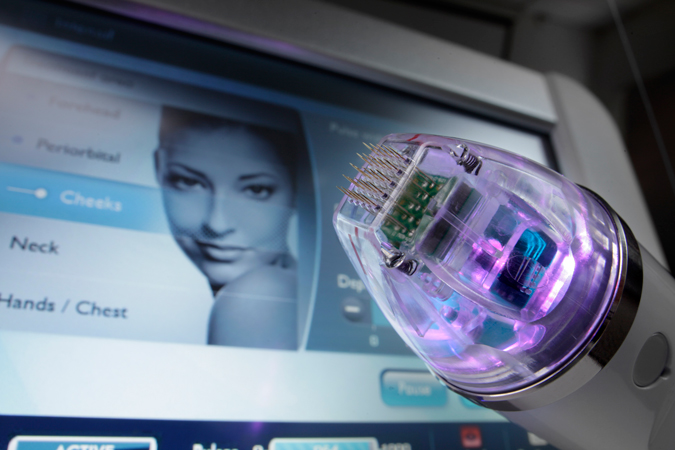 Image: EndyMed.
Saying that we live in a "rapidly changing world" has become more than a cliché: yet amid the ever-smarter smartphones and the impending explosion of wearables, the use of technology to alter one's appearance is often overlooked. However now, there are many do-it-yourself and even at-lunch tech treatments for common concerns such as hair loss and wrinkles that are challenging old age as we know it.
iGrow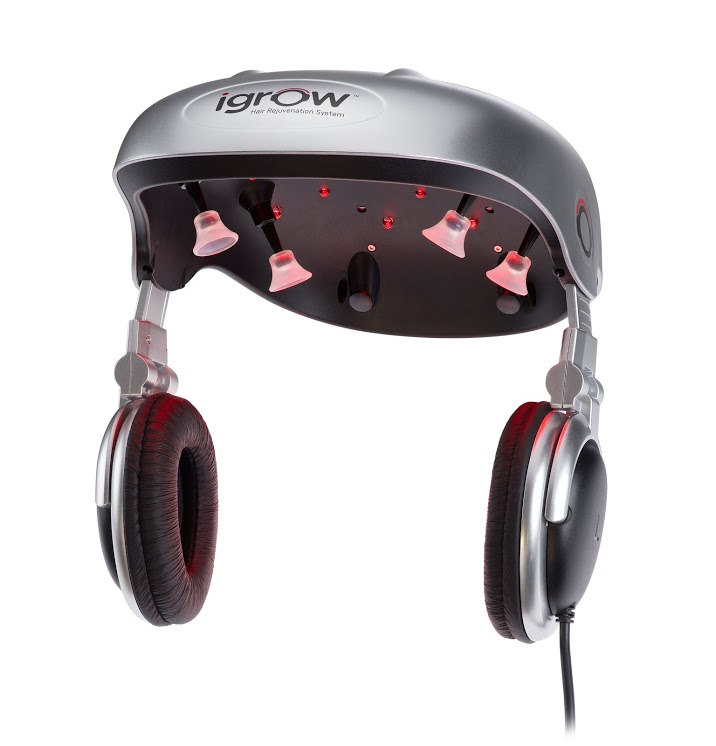 Image: iGrow.
A hands-free device that sits above the user's head, iGrow utilizes Low-Level Light Therapy technology, a combination of laser and LED light diodes that stimulate hair follicles. According Dr. Chia Chi Kao, "the light is absorbed into the outer skin and initiates a chemical reaction known as biostimulation, which enhances the performance of the cells both in and around the hair shaft. The result is an increase in hair density and a significant increase in terminal hair counts. In published clinical studies, iGrow had increases of over 35% in terminal hair growth." Given these results, it seems iGrow may assist with hair thinning and receding hairlines, although the website notes that the product does not work well for men with severe hair loss.
Lab Series Skincare for Men MAX LS Power V Lifting Cream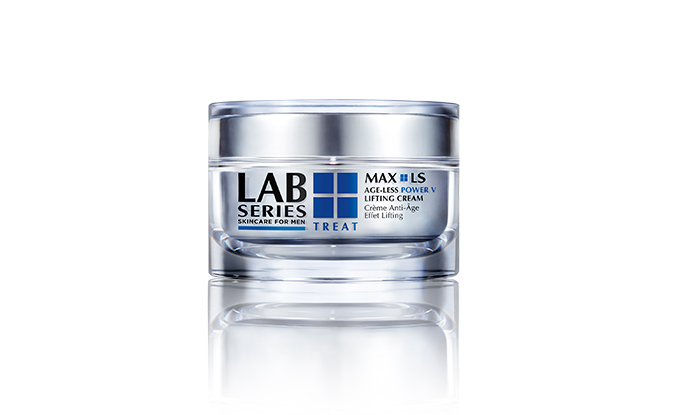 Image: Lab Series Skincare for Men.
Launching next February, this cream from Lab Series Skincare for Men specifically targets the jawline, redefining the skin in that area to create a more chiseled facial appearance. According to Dr. Paul Jarrod Frank, the cream has undergone extensive clinical and consumer testing, "including 99% of men reporting tightened and toned facial contours and firmer and more lifted skin after four weeks of consumer testing." The cream was conceived after observing a strong trend of morphology, specifically in Asia, of which Dr. Frank says, "The concept deals with facial shape and contours creating a perception of youthfulness and beauty." This idea was the inspiration behind developing the cream, which is a possibility for those seeking the highly contoured runway model look.
EndyMed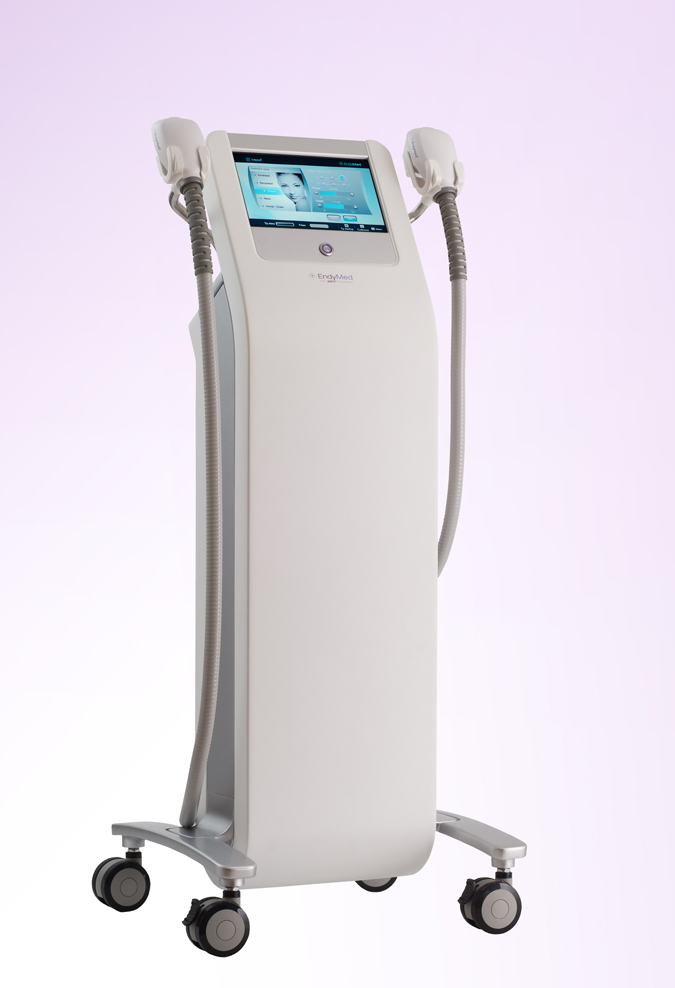 Image: EndyMed.
Used for skin tightening, wrinkle reduction, and acne scarring, EndyMed is an energy-based device with a variety of functions for different skin concerns. According to Dr. Michael Gold, the device, "through different handpieces and software parameters, one can target the dermis of the skin to help in skin tightening and in body contouring." The device utilizes needling with radiofrequency energy, of which Dr. Gold said, "we can deliver fractional needling energy through the needles, which then will have an effect on the texture of the skin, wrinkles, and scars." He noted that needling with radiofrequency energy is fairly new in the United States. Because of its multiple functions, EndyMed may be useful for those who want to target specific problem areas of their skin—a formerly impossible feat from exercise alone.
While the novelty of these devices may throw their effectiveness into question, it is interesting that these technologies are arriving on the market. Those seeking optimal results for their cosmetic concerns may still want opt for more severe treatments, but the fact that these technologies are being backed by medical professionals suggests forward is certainly the only direction to go for men's grooming.