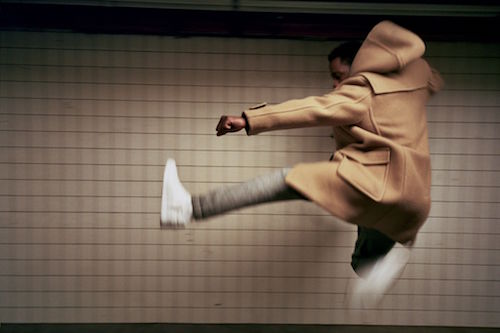 rag & bone Launches Short Film For Fall '18
Part of an extended fall campaign, rag & bone premiered its latest "Time of Day" short shot on 16mm film by Thimios Bakatakis (of The Lobster fame) in an idiosyncratic manner so characteristic to the cinematographer, but also eluding to locations essential to the designer itself.
The film follows EH fall cover star Lakeith Stanfield, Emma Roberts, Kate Mara, Boyd Holbrook, Pom Klementieff, Reed Morano, Lake Bell, and Jon Hamm throughout different parts of the day in both New York or Los Angeles. In a handheld method, Bakatakis first follows Kate Mara in the East Village (where rag & bone was born) to Metropolitan Avenue in Williamsburg, where the first store was opened.
With limited dialogue and no direct storyline, the viewer is led down the rabbit hole of rag & bone fantasy in a Wes Anderson-esque film where the absurd starts to makes sense.