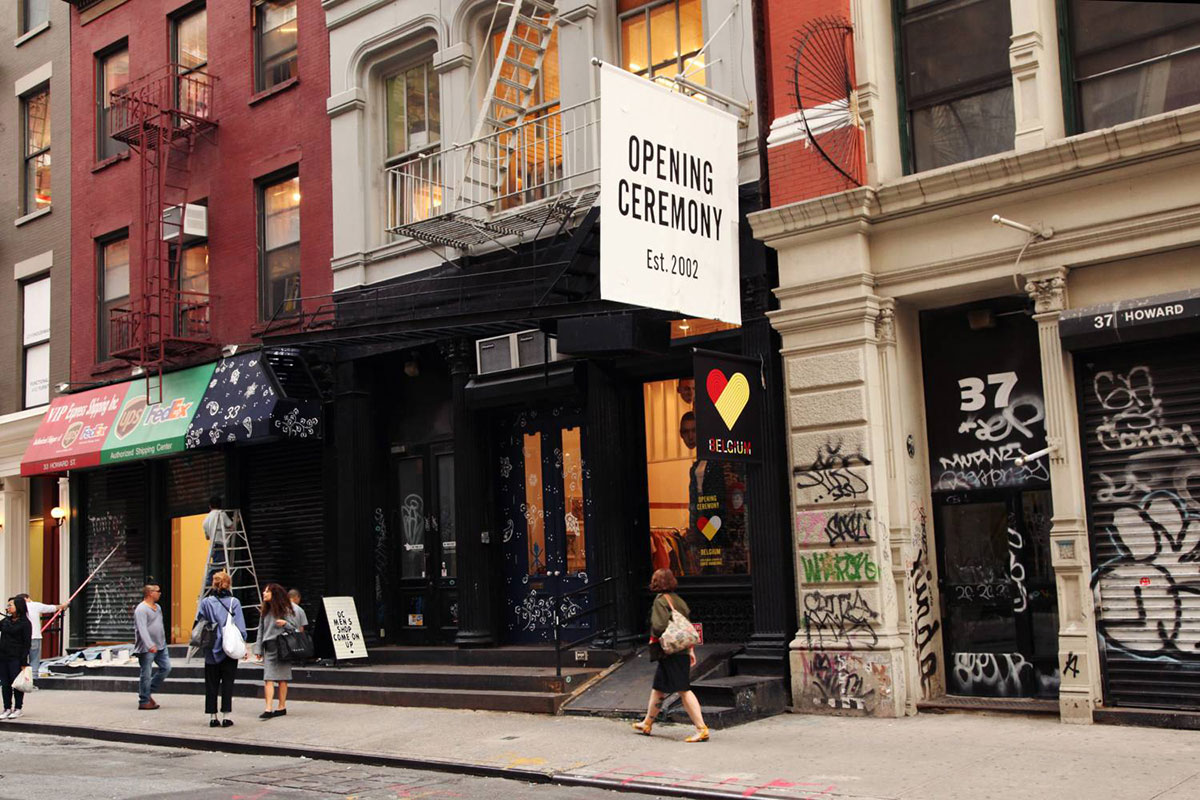 Opening Ceremony Stores Closing for Good
Following the news that Off-White backer New Guards Group just purchased the brand yesterday, Opening Ceremony announced the closing of all of its stores. In a statement, co-founders Carol Lim and Humberto Leon revealed that all four of their locations will close this year. The news comes unexpectedly today as the founders were meant to continue as creative directors of the brand after stepping down from Kenzo last year. The popular downtown shopping institution has not announced their future plans yet, but one can only hope that at least the e-commerce will sustain.
Rumors floated in 2018 that the brand was going through a rough time. Supposedly the business had a round of layoffs and was desperately searching for an investor. And despite the tragic news for today's fashion crowd, we can only hope that the brand will reinvent and bring its vibrant community back together. Until then, we mourn the 18-year run of the Howard Street location.