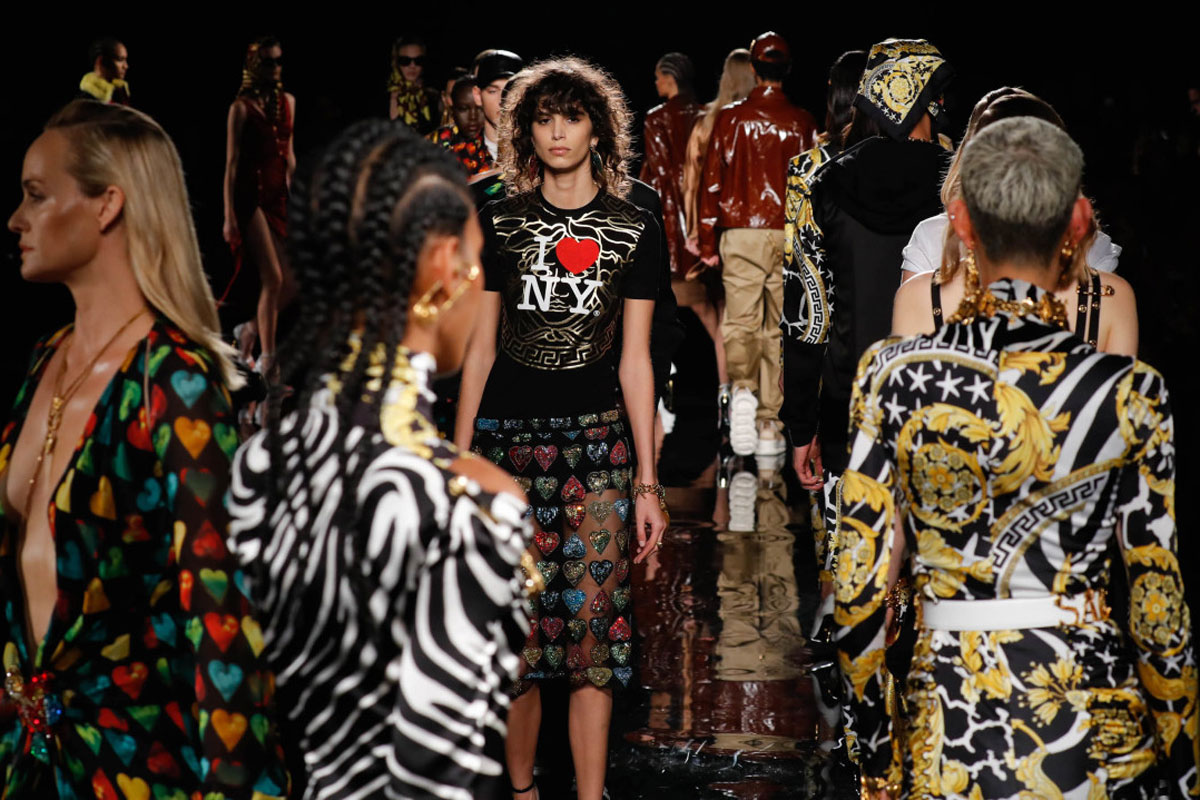 Versace Will Now Present Two Coed Shows a Year
Starting next year, Versace will consolidate its fashion presentations into just two separate coed shows during Milan Fashion Week in February and September.
"This is an experiment that for the moment is limited to 2020. It is a known fact that I like change and experimenting and in a moment in which so many things are changing inside the company, I wanted to modify the way I show the collections as well," Donatella Versace, the designer's chief creative officer, said in a statement. "The decision was made to highlight how the collections for men and women are using the same language and aesthetic and that this has been going on for quite a while, hence the decision to use the same moment to show this vision at the same time."
Versace has previously staged men's and women's wear together as recently as last year for its Pre-Fall 2019 collection, making its New York debut in December. Meanwhile, other Italian designers including Gucci and Salvatore Ferragamo have reverted to showing men's and women's collections separately, with the aforementioned returning to Milan Men's Fashion Week in January.