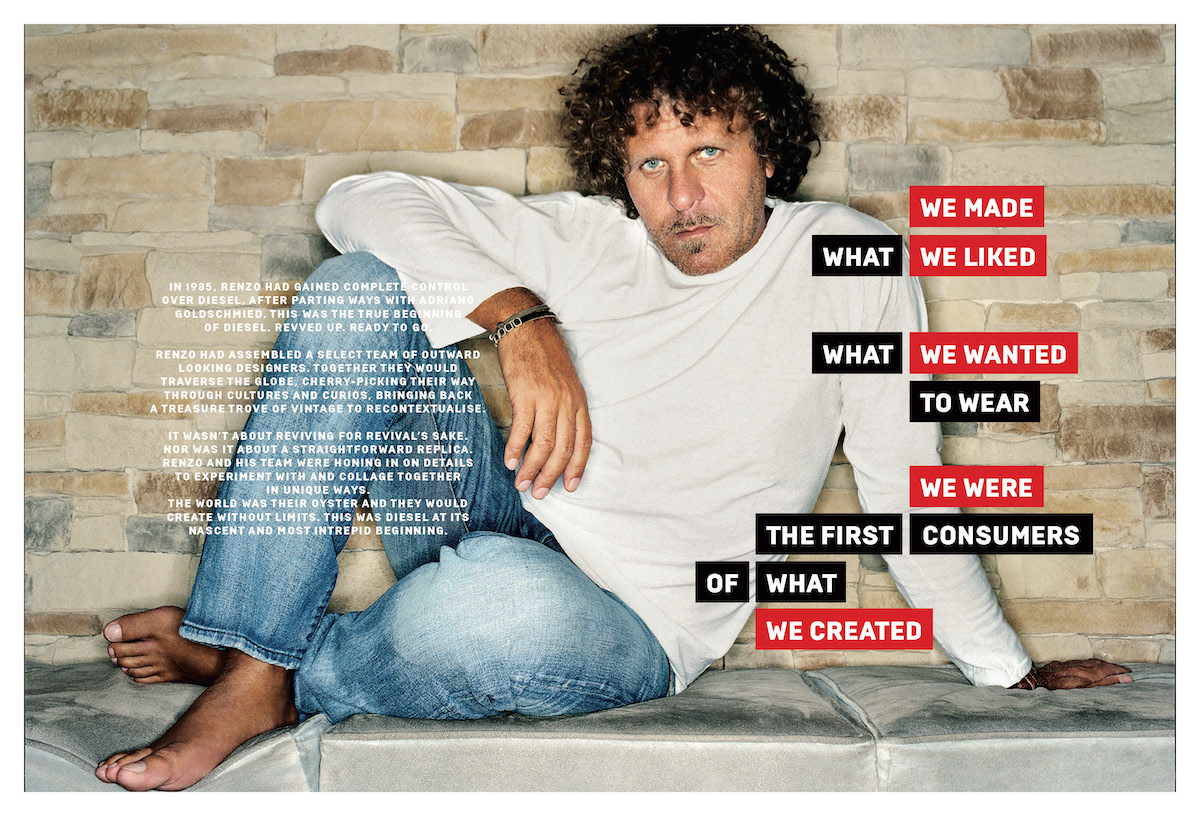 Diesel Launches Retrospective Book With Rizzoli
Diesel just published a retrospective book called 5D:Diesel Dream Disruption Deviation Denim with Rizzoli. The 248-page book traces the history of the Italian brand, chronicling Renzo Rosso's first pair of jeans in 1978 through the next 40-years of the designer's global history. Edited by fashion writer Susie Lau, the book highlights the history of denim and more recent activations with younger designers. An array of stories and anecdotes from employees, friends, and tastemakers are featured throughout the book.
"In 1978, DIESEL came into being. It was the moment of alternative energy," founder Renzo Rosso said in a statement. "We've continued with that energy and that fearlessness through to the present. At the core, there's no difference between who you are and how you identify. DIESEL is an attitude, and it always will be." By putting his brand in book form, Rosso forever solidifies its role in fashion and denim history.
5D: Diesel Dream Disruption Deviation Denim will be available later this month at DIESEL and Rizzoli stores, and online.