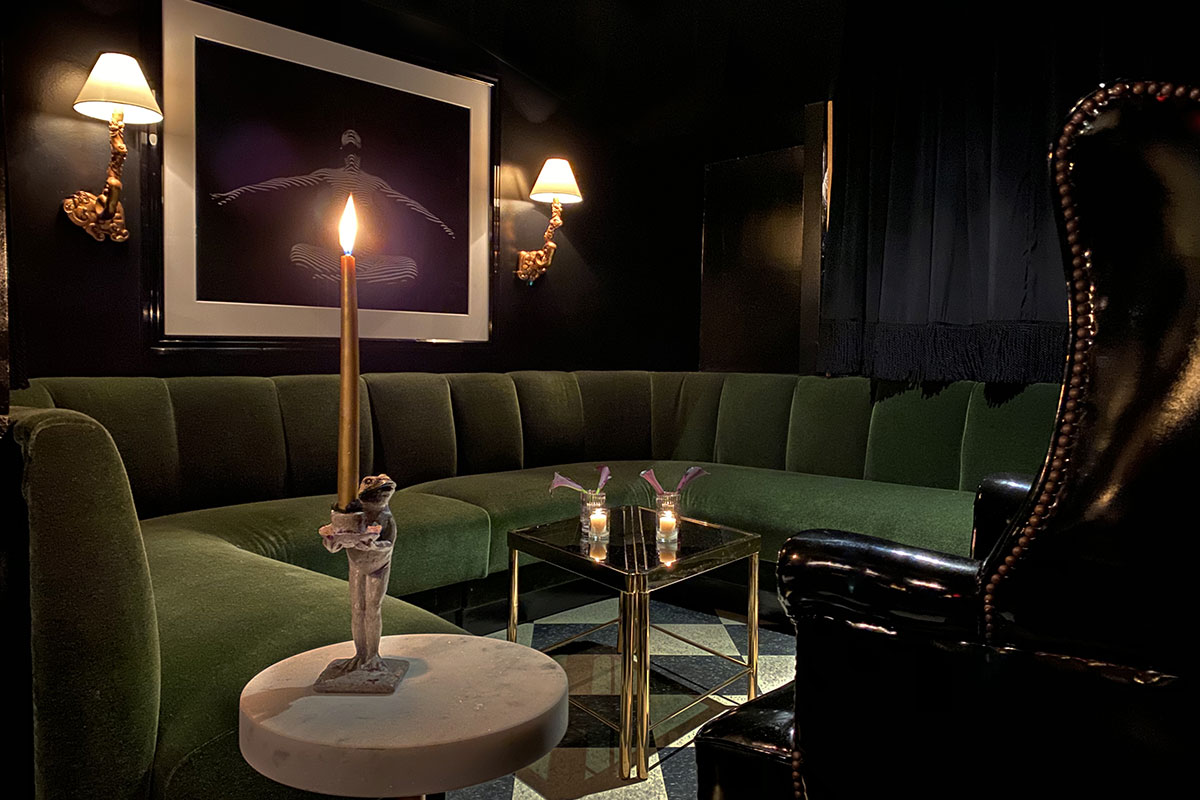 Omar's / La Boîte Will Revive the LES Clubbing Scene
Omar Hernandez, the renowned restauranteur and a darling of New York City's nightlife, is opening his own night institution Omar's / La Boîte. And in the good old French tradition, the fun always takes place downstairs; the Broome Street space will feature a gastronomical experience atop and a clandestine lounge and disco in the downstairs basement space.
Hernandez' Upper East Side spot, Omar at Vaucluse features a culture of membership that will be continued in the downtown space. The menu will be headed by wunderkind chef Flynn McGarry (of Gem, a neighboring restaurant.) The space itself is a hushed wonderland of velour with emerald green couches, gold candlesticks, and a zebra carousel installation featuring the man of the hour himself. Downstairs stores a box of surprises with theatrical performances, a variety of entertainers, and impromptus. La Boîte will be the true gathering place for all the nightlife creatures that make NYC night scene legendary and surely a hit for the upcoming NYFW in February.
Omar's/La Boîte is located at 302 Broome Street.