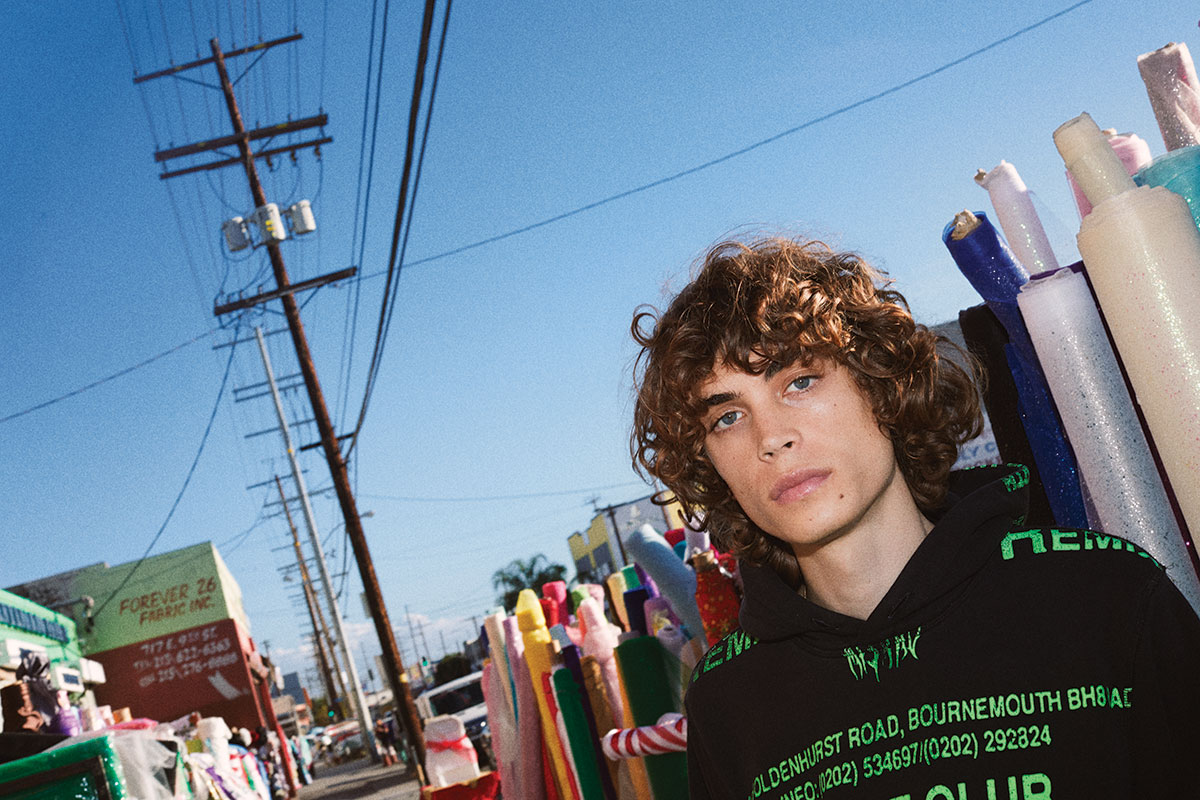 How MISBHV Weaves its Heritage into its Clothes
Photographed by Cameron McNee.
Styled by Anna Su.
The lovechild of the last real rave and skate community in Eastern Europe, Polish label MISBHV continues to be influenced by its Communist roots. The brand most recently staged its runway show for Spring 2019 in a Stalin-era building in the center of Warsaw, as an ode to their main source of inspiration: defying Western fashion standards.
Natalia Maczek, founder and head designer, and Thomas Wirski, creative director, shamelessly and easily categorize their brand into the current style-du-jour: streetwear. Maczek and Wirski, an avid clubgoer and a DJ, respectively, both recall finding their vehicles for self-expression in nightlife. "Our roots are in the escapism, tension, [and] freedom found in that particular place that we call night," says Maczek. But this isn't another punk story of rebellion, but rather a natural progression that could have only happened as a result of a certain political and cultural environment.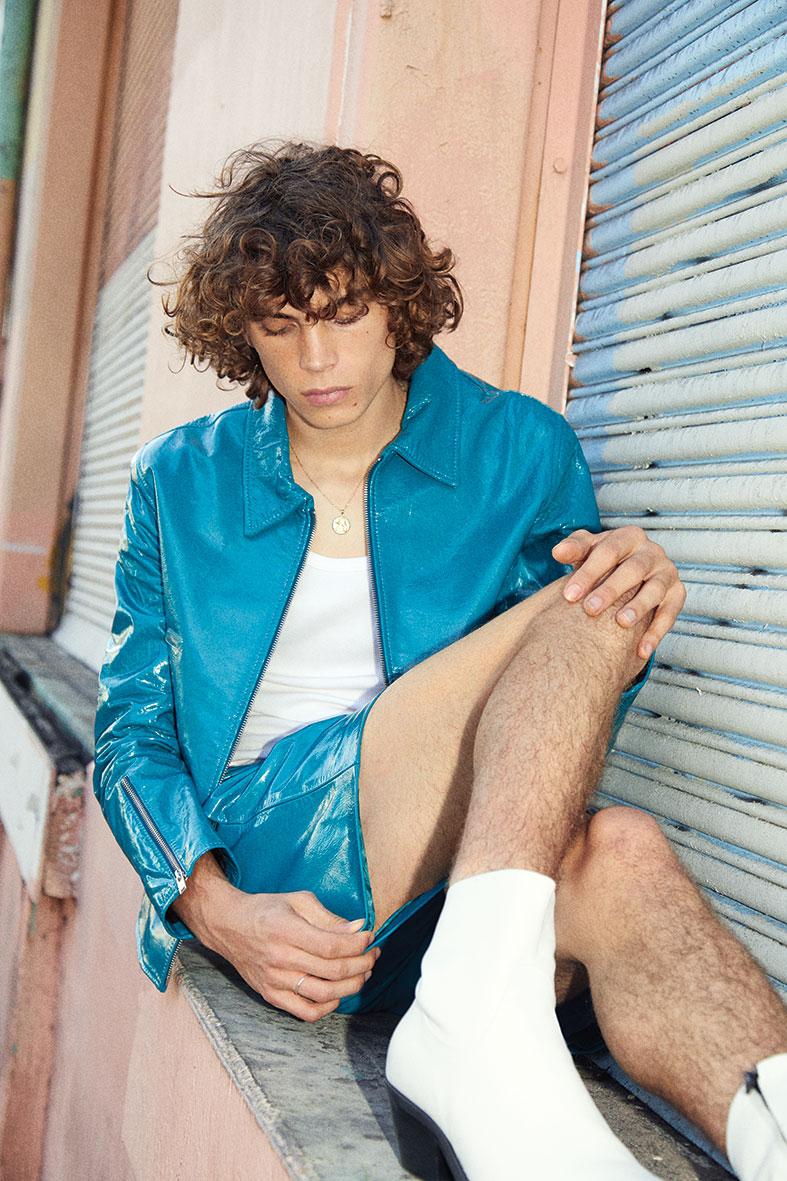 In 1989, Poland established one of the first non-Communist governments in the region and finally opened its doors to the West which it had been so fascinated by, through music and (carefully approved) film. However, it's the parody of the culture that is most impressive. The duo still remembers the DIY attitude of their parents who, out of necessity, crafted their own clothes and mimicked their Western icons in a sort of primitive manner. It was a means of surviving with very limited options.
It wasn't until years later that MISBHV started as a T-shirt brand that often replicated and poked fun at couture. Streetwear, in itself a sort of anti-fashion concept, was naturally the perfect outlet for their artistic expression. "We never for a minute wanted to make T-shirts for the rest of our lives," explains Maczek. From T-shirts to a showroom in Paris and then a show at New York Fashion Week, the label suddenly turned back and presented their Spring 2019 collection at home in Warsaw.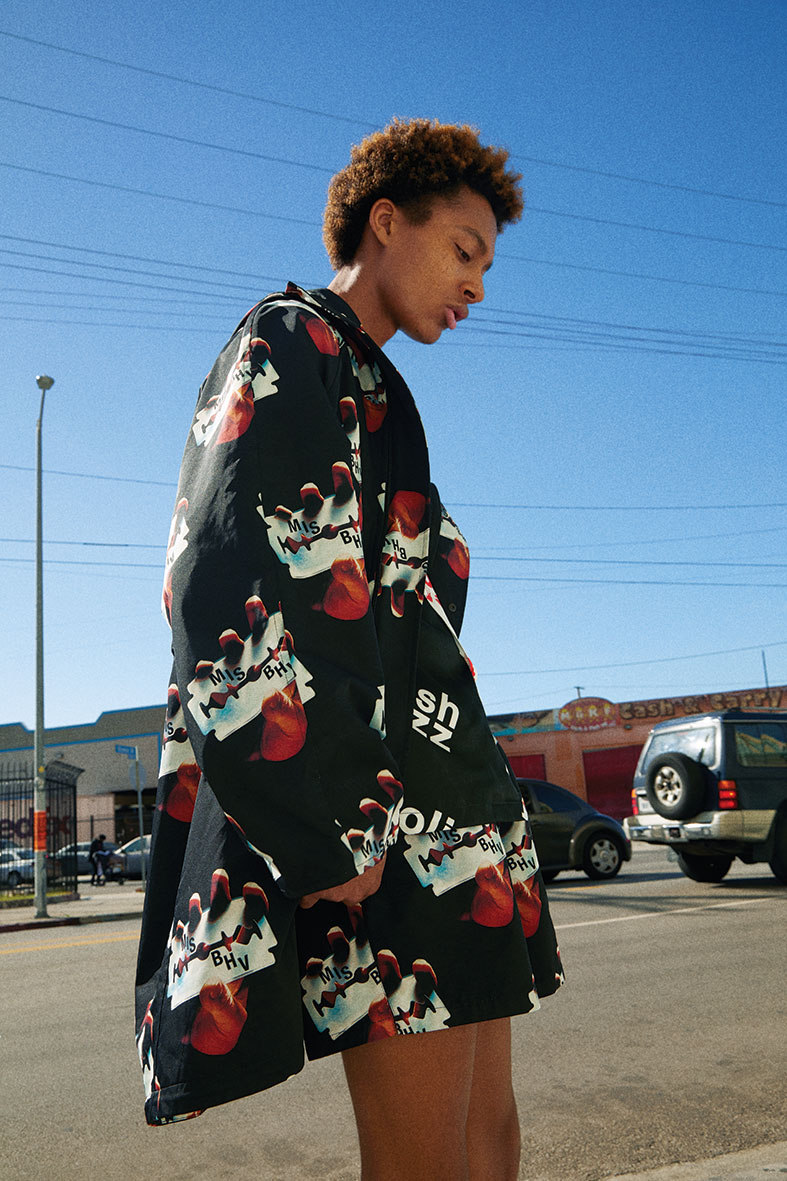 Collaborating with Reebok and Rosław Szaybo, a local artist and graphic designer, the brand wrote out their own political message. The collection was ripe with the rebellious spirit of '80s-era Poland with printed messages of "Polish Jazz," "Warszawa," and razor-blade graphics. The designs were directly inspired by the desperate country seeking freedom. "The weight and emotion that typography holds to an entire generation is not explainable by words," says Wirski.
MISBHV does include a few elements of the recent logomania trend, but the symbolism was in hosting the show in Joseph Stalin's Palace of Culture and Science, which towers over Warsaw's city center. Known also as the Youth's Palace, the two "wanted to hijack that huge piece of brutalist architecture and for once transform it into, well, a youth's palace," explains Wirski. It is not a bitter kind of irony, but rather an acknowledgment of the cultural history that serves as the foundation of the brand.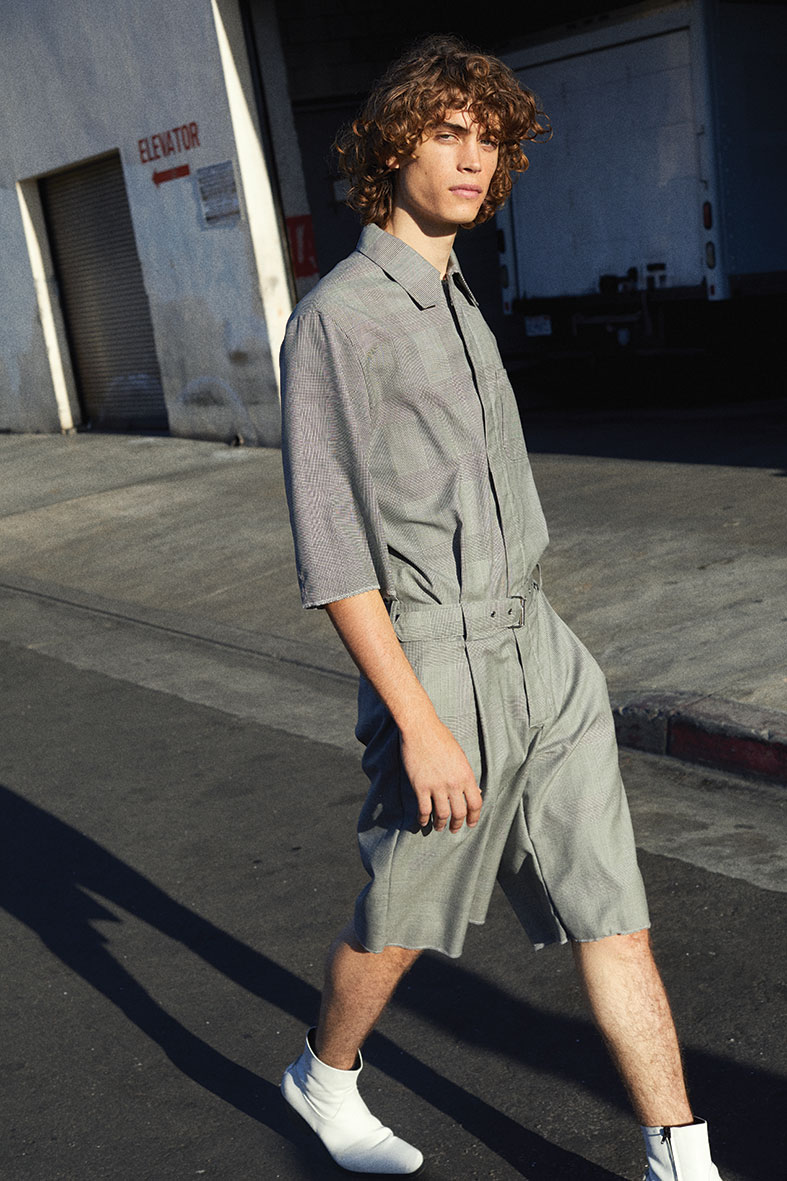 As Eastern European labels are turning heads on the Western runway, it's designers like MISBHV that resuscitate a certain nostalgia. With only a few other internationally known names from the region, like cult label Gosha Rubchinskiy, Wirski says that it's the "unapologetic, confrontational work that stays with us and continues to influence the landscape of culture" that helps them stay afloat in a busy fashion world. "In a true Eastern European fashion, we all push through."
The hardworking nature is evident in the collection itself—highly intentional and meticulous. Every fold or scrunch in the fabric seems very much thought through, quite unusual in streetwear. There is a certain polished vibe, embellished with a few whimsical musings.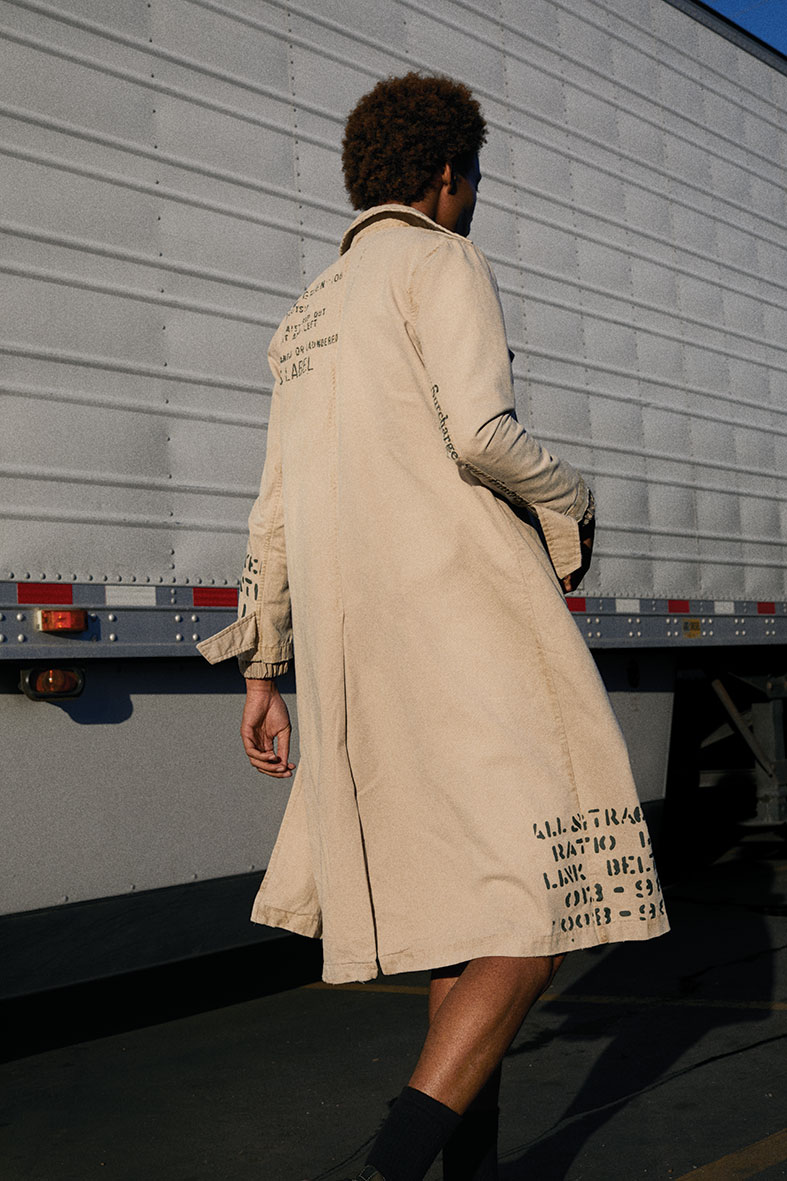 "Our concerns mostly circle around delivering a smart, very well-made piece in a healthy price point," says Maczek. "We like when the piece communicates our ideas, values, and emotions as truthfully as possible." Silk foulards in the collection function as a shoutout to the red Soviet neckerchiefs worn by Young Pioneers and '80s tapered suits are the only borrowed pieces from their muse. But in Communist terms, the rest of the pieces—club-ready, acid-colored patent leather jackets and recurring text logos—would be considered pure misbehavior.