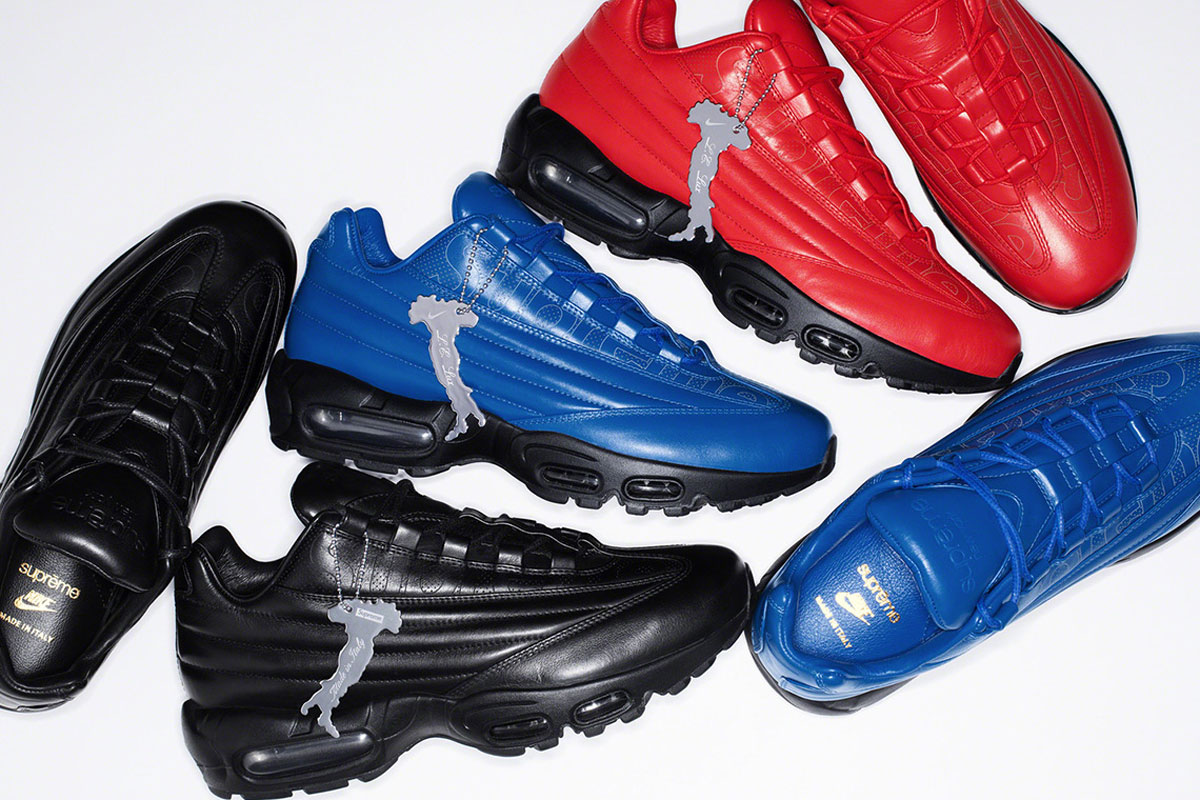 Nike and Supreme Update the Classic Air Max 95 in Leather
For their latest collaboration, Supreme and Nike have updated the latter's classic style, the Air Max 95, in an elevated new material. Available in three colors (blue, black, and red), the signature sneaker has been redone in luxe and glossy Italian leather. The shoe even comes with a boot-shaped silver hang tang to emphasize the Italian-ness of it all. Nike previously released a similar leather style in the early '00s, but the new style enhances the shoe with Supreme's own stamp — the skate brand's logo is cropped and etched on the side and shown in full on the tongue of the shoe. And at $500, the simple and overt branding combined with the fine material construction makes this collaboration the most expensive one since the brand's first teamed up in 2002.
The Supreme x Nike Air Max 95 will be released in select stores and online on November 7.