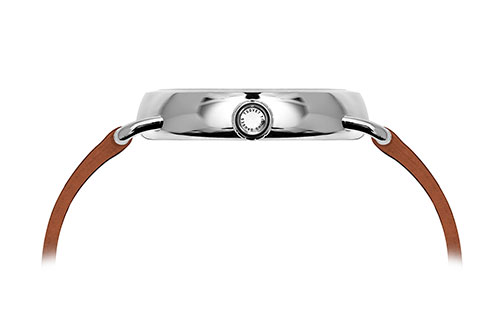 New TSOVET Timepiece Fuses Past and Present Together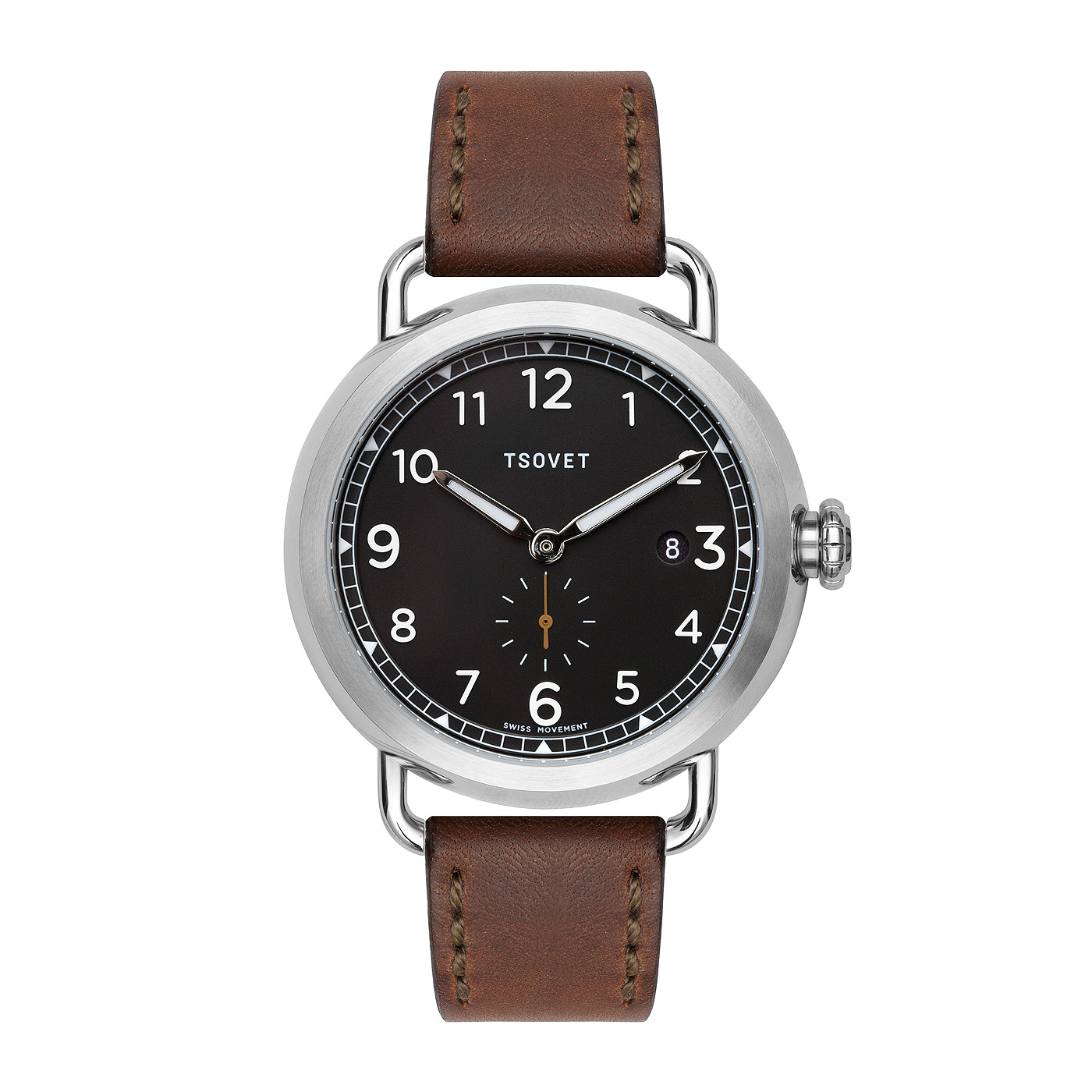 Image: TSOVET.
West coast watchmakers TSOVET have studied the past and are defining the future with their latest release: the SVT-CV43.
Harmoniously blending traditional aesthetics with modern design, the new timepiece has a curved, stainless steel exterior case wall inspired by classic pocket watches. The contoured wire lug is also a reference to the past, honoring the original SVT-CV74 watch from the first TSOVET collection. Modern elements include an eloquent curved profile view and an extended crown tube. The recessed case back, which sits flush with the 43mm case, also makes it optimal for wrists of different sizes.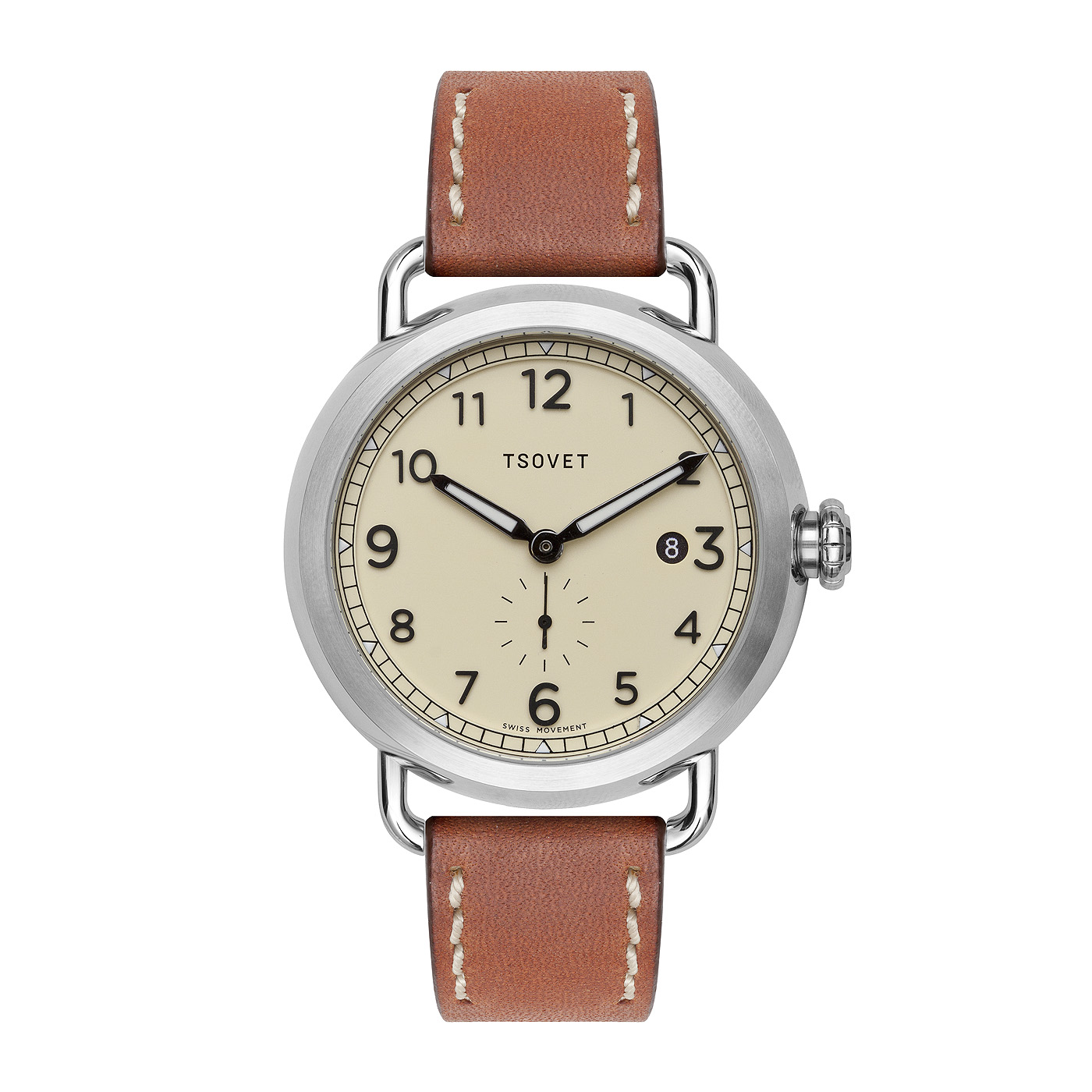 Image: TSOVET.
Available in two different versions, you can read the time on a matte black dial with a dark brown band or a matte beige dial with a tan band. However, both variants of the SVT-CV74 have heavy Italian leather bands and applied hour markers featuring a tiered index track, which is accented by a mini-second hand at the six position.
Embodying the spirit of traditional timepieces while showcasing elements of modern design, the sleek new style is sure to impress men of all generations this season.