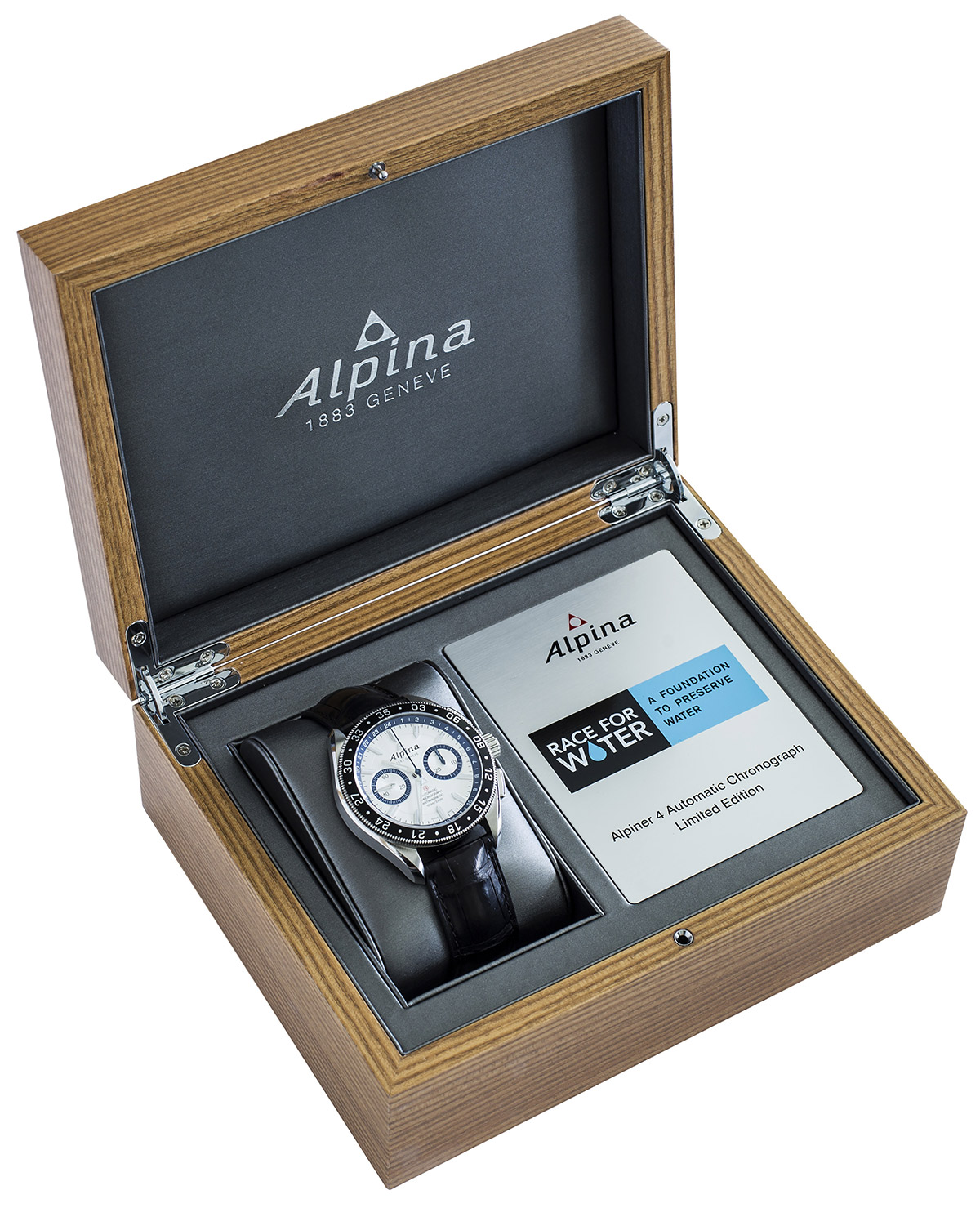 Alpina Releases Timepiece to Promote Water Conservation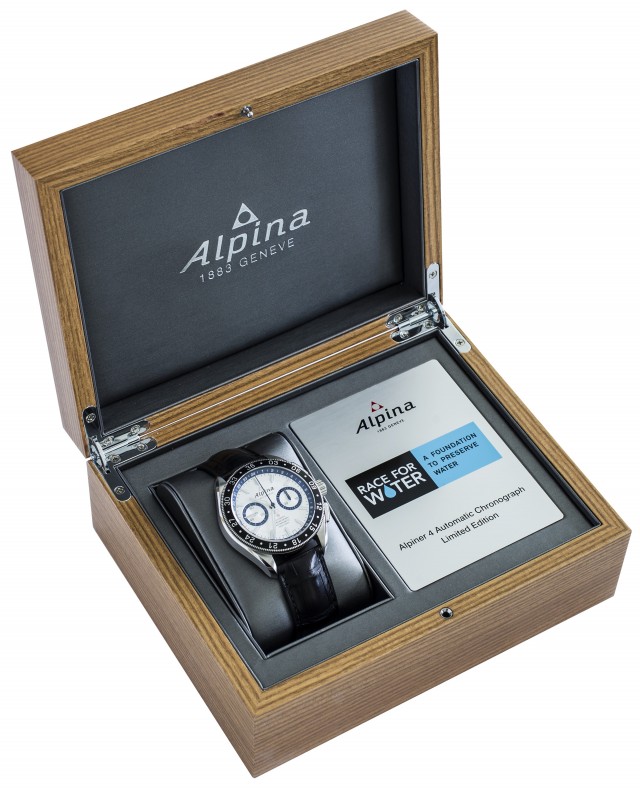 Image: Alpina.
Luxury watch and eco-conscious brand, Alpina is taking part in the fight to conserve water with its newest timepiece, the Alpiner 4 Chronograph. The limited-edition watch was designed to benefit the Race for Water Foundation—a charity dedicated to water preservation—and cleverly incorporates the organization's blue and white color scheme. Race for Water's partnership with the Swiss watchmakers also allows two-time world freeride skiing champion, Aurelien Ducroz—who is also the foundation's ambassador—to gain information related to the evolution of sea and ocean climates by deploying and recovering scientific Argos markers via expeditions in unexplored territories by sailboat and skies.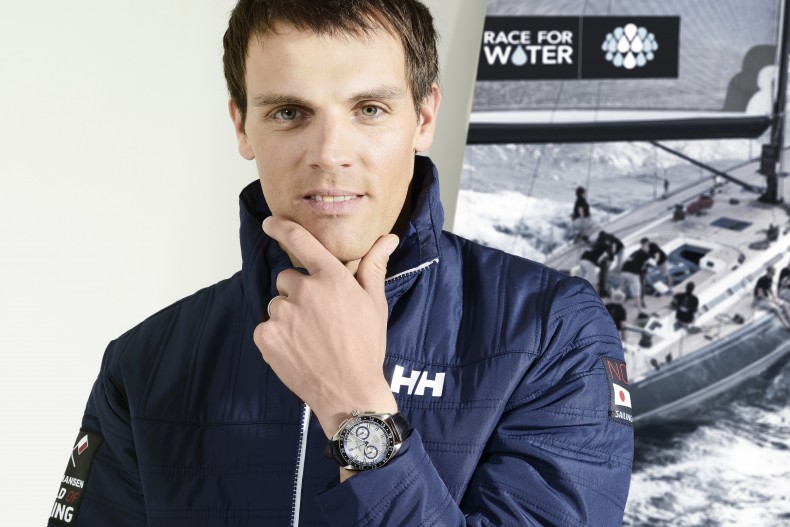 Image: Alpina.
Now, known officially as a water guardian, Ducroz has committed to calculating and reducing his water footprint while contributing to Race for Water's activities through his expertise in both sailing and skiing. The Alpiner 4 Chronograph will only be available in 400 models and, although it's accompanied by a hefty price tag, Alpina is donating part of the watch's profits to Race for Water's work in freshwater and ocean preservation: a cause we can all stand behind.