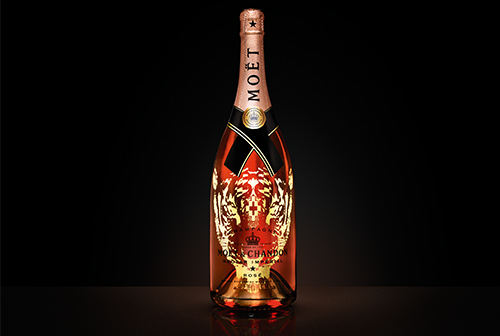 Moët Nectar Impérial Rosé x Marcelo Burlon's Ferocious Collaboration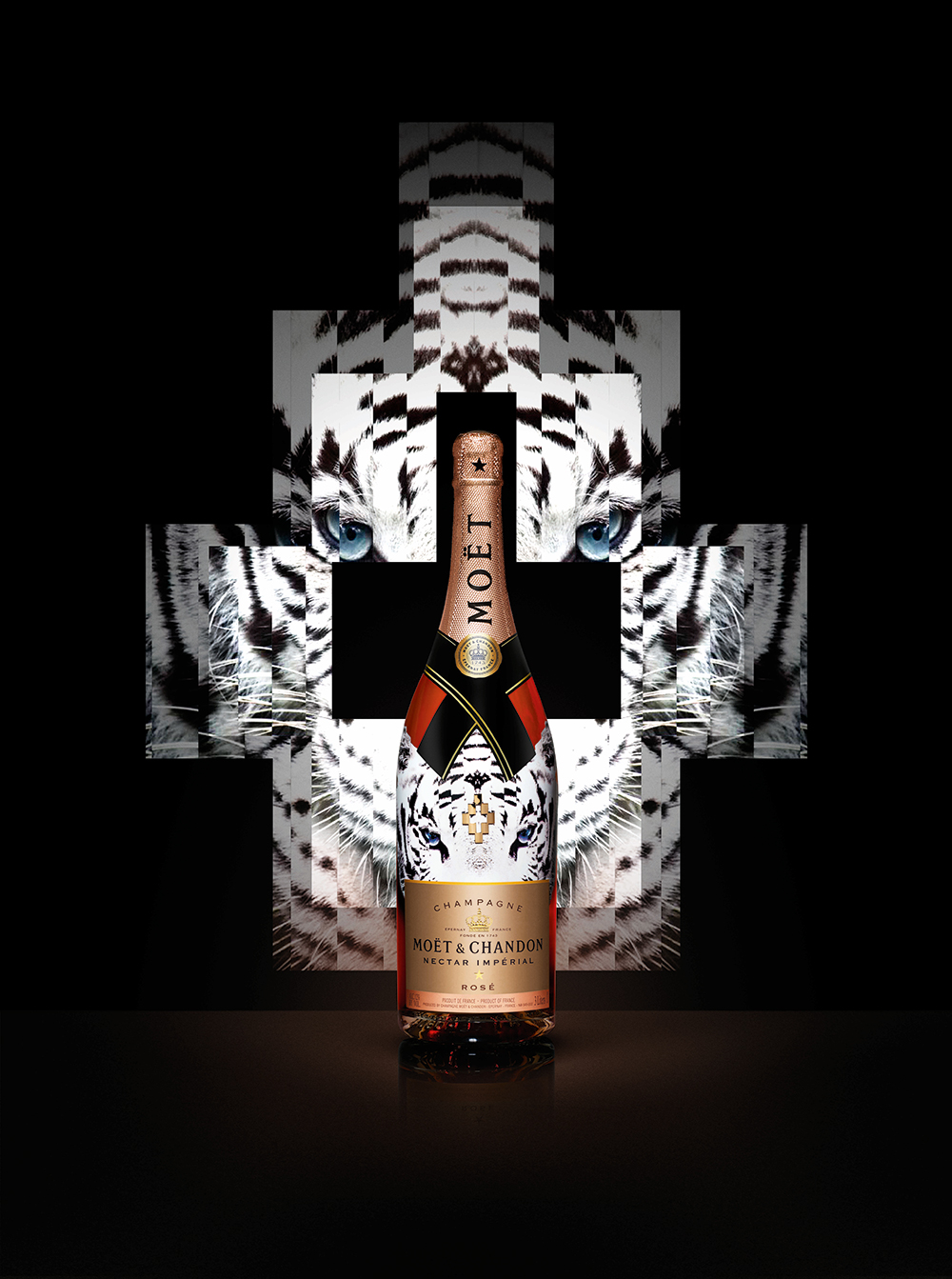 Image: Moët & Chandon.
Two of nightlife's most enticing forces unite for the most refreshing collaboration this summer in the limited edition Moët Nectar Impérial Rosé x Marcelo Burlon three-bottle collaboration. Launching in August, the team-up pairs Burlon's animalistic prowess as both a fashion designer, creative director, DJ, and more with the universally recognizable indulgence of Moët & Chandon's Nectar Impérial Rosé, the number one selling rosé champagne in the United States. Each of the three new pieces—including the Platinum Tiger Jeroboam, Golden Tiger Magnum, and Copper Tiger bottles—depict Burlon's infamous tiger in kaleidoscope-esque designs, the first time the champagne house as allowed an outside name to affect its labels in such a way. "We chose the white tiger because it is a power animal and it gives people confidence. It was super nice to work with this idea and with the shape of the bottle," says the creative, who himself has been throwing parties in Milan, Ibizia, and all across the rest of Europe for the past 20 years. "Moët and I were kind of looking for each other. We didn't think about it and then suddenly they came up with the idea to do a collaboration and I was like, 'I was waiting for you guys.' Rosé is the only thing I drink. No alcohol, no drugs—only rosé, so the collaboration is perfect!"
The Limited Edition by Marcelo Burlon: the Tiger Bottle Collection will be available in August.