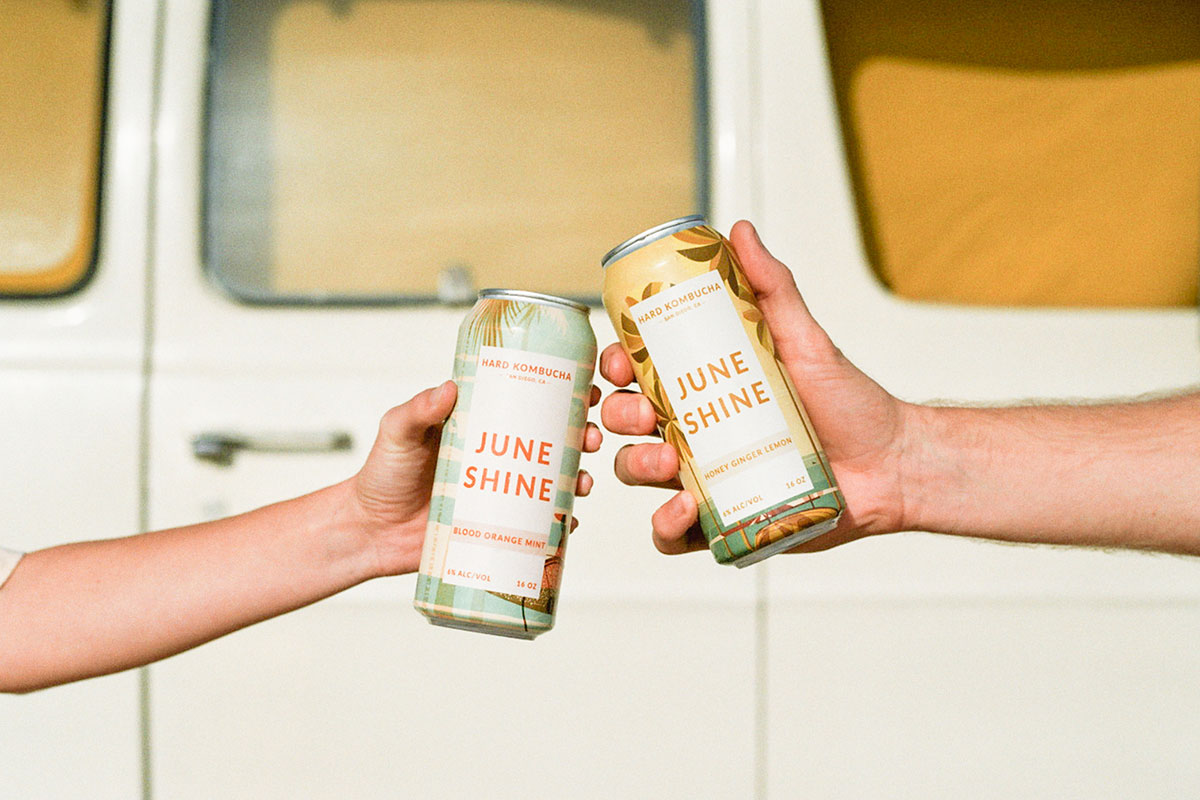 JuneShine Jumpstarts a Kombucha Happy-Hour Trend
A proper millennial-success story, JuneShine, a San Diego-based hard kombucha brand founded by Forrest Dein and Greg Serrao, has made a splash at the bar within a year since its conception. Sustainable, gluten-free, and plain old healthy, JuneShine really questions why alcohol is one of the last categories for conscious production and distribution. Originally stationed only in San-Diego, the brand has taken a leap over America to the East Coast with a launch in New York. One can now find JuneShine at some cool-kids NYC bars (like Short Stories) and specialty stores.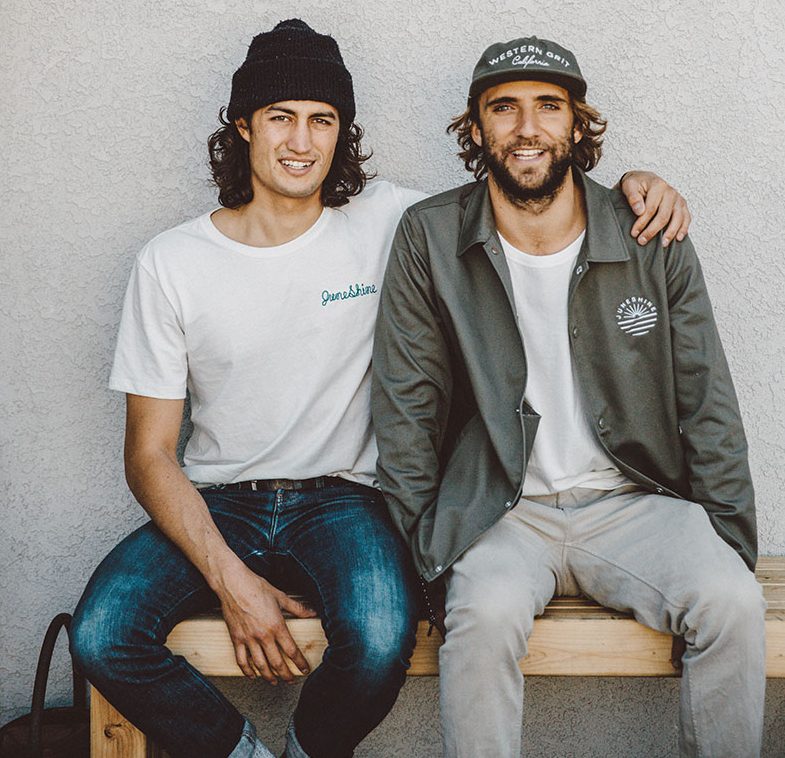 JuneShine founders Greg Serrao (left) and Forrest Dein (right)
But JuneShine is more than just another drink, it has a broader vision for a lifestyle. Both founders grew up surfing, actively perusing the world, and adventuring. Forrest eventually went on to film surfers, concerts, artists, etc, while Greg had a taste of life on Wall Street for a moment. "Frustrated by the lack of honest alcohol brands on the market, my friends and I struggled to find booze that aligned with our active lifestyles and values," explains Forrest over email. From there the college roommates flew back to San Diego where they met and started brewing, kicking up kombucha a notch from a 0.5% ABV common to the drink to 6% (a proper beer). The brand now features six particular brews ranging from rosé flavors to açai berry, and even a cucumber mojito.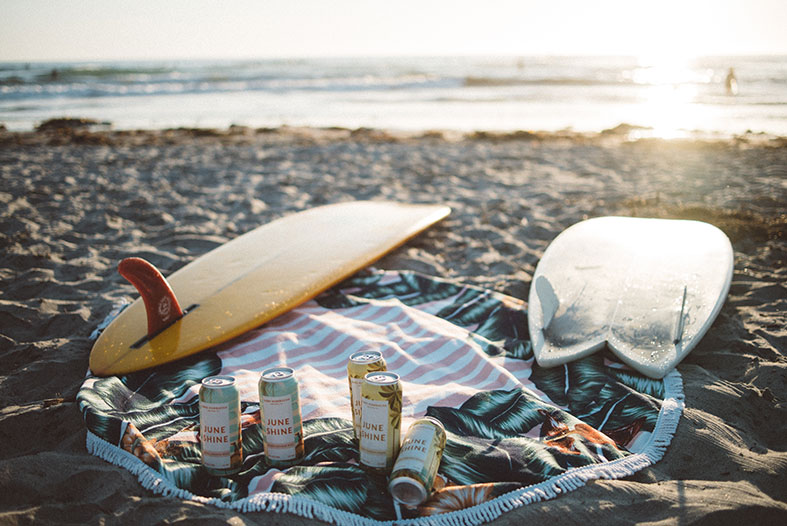 Outtakes of JuneShine kombucha enjoyed after a surf session
JuneShine is entirely transparent with its ingredients. The name comes from a jun kombucha made with green tea unlike most kombucha made with black tea (giving it the typical vinegar taste.) JuneShine is less tart and tastes true to all its ingredients based on green tea, honey, and SCOBY (symbiotic culture of bacteria and yeast.) The alcohol content comes from a secondary fermentation, a process similar to that of beer. In fact, JuneShine has up-cycled an old brewery, now called The JuneShine Ranch open to the public with a fashionable tasting room. "Our smaller location in North Park, San Diego has a small brewing facility (just four casks) and a built-out bar area. This location is where we make our experimental flavors of hard booch which we rotate on tap at both venues," explains Forrest. And just like that, both locations are a must-visit on your stopover in San Diego.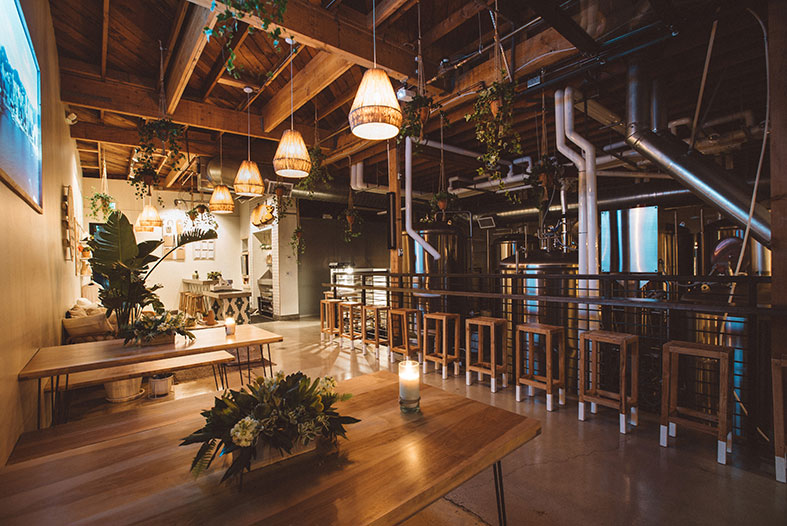 The JuneShine Ranch
As the drink became a hit, the two were joined by their parade of athlete friends including snowboarder Sage Kotsenberg and pro-surfer Albee Layer. "We are proud to work with Olympian snowboarders, world-class surfers, skiers, and skateboarders – but we're also damn proud to collaborate with photographers, musicians, activists, artists, filmmakers, and more leading creatives," says Forrest.  "JuneShine ambassadors adhere to a lifestyle that can't be pigeon-holed to one specific category."