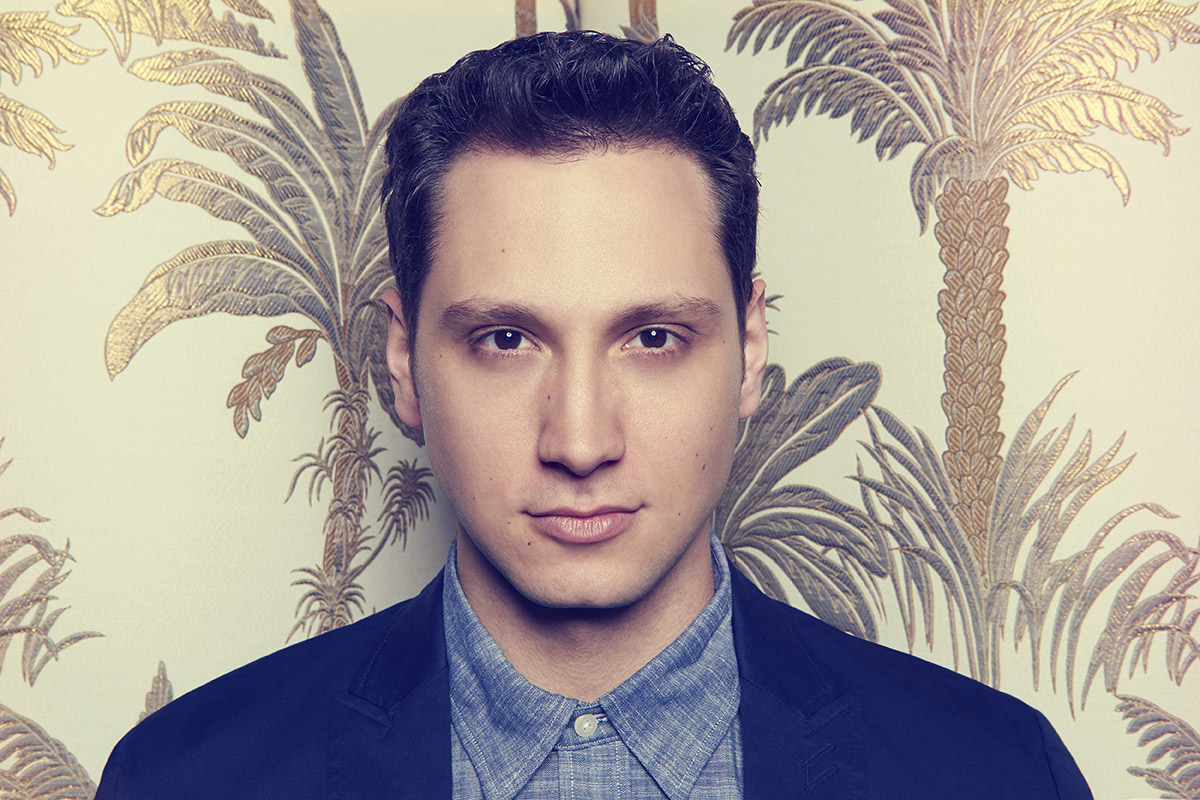 Meet 'Orange Is the New Black' Star Matt McGorry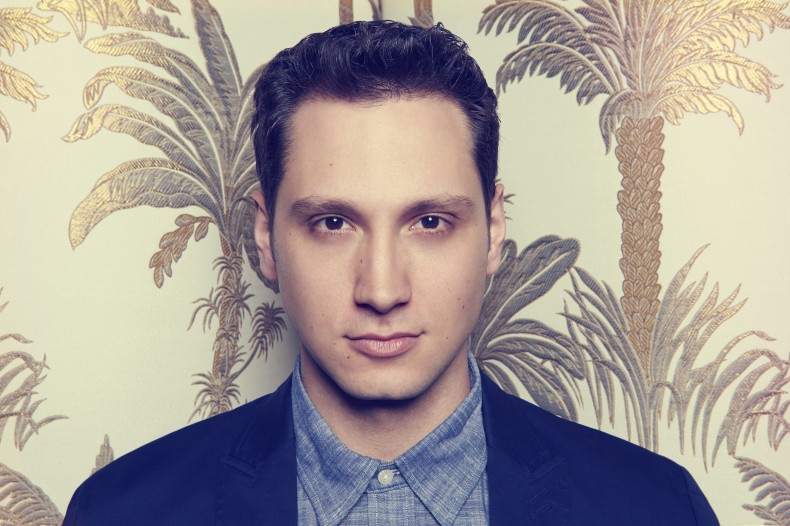 "I didn't have any idea of how big it would be. Nobody had any idea," says Matt McGorry. It, of course refers to Jenji Kohan's Netflix comedy-drama series, Orange Is the New Black, and how big means really big, like President Obama recently mentioned the show at the White House Correspondents Dinner big. Though the series, returning for its second season tomorrow, boasts a seasoned cast of talent such as Natasha Lyonne (Slums of Beverly Hills) and Kate Mulgrew (Star Trek: Voyager), you would be remiss to not pay attention to its fresh-faced talent—especially McGorry. As Officer John Bennett, he's a bit of a softie, entwined in an illicit affair with an inmate, who he (spoiler) later impregnates. As the actor, McGorry is affable, assured, and undeniably charismatic. We sat down with him at the Broome Hotel in Soho where we talked extensively on all things OITNB, being recruited for Shonda Rhimes' latest series, and whether he'll be doing the worm at this year's premiere party.
EH: Let's start from the beginning, what was it like finding out you'd landed the role of Officer John Benettt?
MM: The funny thing with Orange was that it was sort-of unassuming [throughout] the whole process. I realize now that that's the trend. The audition was five lines and it was technically recurring with no guarantee on amount of episodes. I generally keep my expectation pretty low, [because] I find that's the best way not to go crazy.
EH: So was there a particular moment you knew this wasn't just another project?
MM: This [was] my first role as a fully fleshed out character, not EMT #1 or something like that, so my gauge for all of it—everything I'm experiencing right now—is a first. Even the fact that there's a second season coming out. Jodie Foster directed an episode in Season 1 and I was like, 'Holy shit, they're at least putting all of their effort into it.' [Laughs] 'This bodes well.'
EH: How many actual cop costumes are there really?
MM: It's like the Batman suit question. I'd imagine I have two, but I never know the difference. So far I haven't spilled marinara sauce on either at lunch. I have the typical blue one, the white one for when you're seeing the public, and my other outfit is about as plain and functional as it can be, a gray t-shirt with pants. And of course, my just gym shorts outfit.
EH: You've undoubtedly noticed that your cast, it's big. What's the camaraderie like on set?
MM: It's a great group of people. I feel so cheesy saying it because maybe I'll be saying this when it's not the case, but we really all do get along well. I credit a lot of that to one of our producers, Lisa Vinnecour, who Jenji recently called the Diva Whisperer. She organizes these group events where we'll go to a haunted house for Halloween and go apple picking… no, not apple picking… pumpkin sculpture viewing… or something like that. They really build the culture. And maybe it's not important in terms of the performances, but it's important because we want to enjoy our time there.
EH: Who would you say in real life is the biggest departure from the character they play?
MM: Uzo, who plays Crazy Eyes, is nothing really like her character. Taryn Manning, also. These are incredibly believable portrayals. I'm not a particularly good judge of sitting in a scene with someone and knowing whether or not [he or she os doing] a good job — I think I'm focused on being in the scene. So being in scenes with Uzo and then getting to see them on camera afterwards is pretty incredible.
EH: Quick fire: tell us the first word that comes to mind about some of your other cast mates. First is Taylor Schilling.
MM: Unique. A lot of the people on the show are unique. But for her to be the lead, the person on the show that grounds it all, her sense of humor is very quirky and different for someone in that role.
EH: Laura Prepon. But first, how do you say her name, for real?
MM: [Laughs] I think it's Pre-PAWN. But honestly, I'm not entirely sure. I was a little intimidated by her when I first met her. In the beginning she kept to herself a little bit, but I understand that even better now.
EH: Natasha Lyonne (who is very entertaining on Twitter, I must say).
MM: She is! She was resistant to it at first, but now she's fully embraced it. Unique tends to be the word that comes up with a lot of these people. Natasha's authentic. I don't believe she'd ever pretend to like you if she didn't.
EH: Taryn Manning.
MM: She's super sweet. Open. Genuine.
EH: Was there a particular co-star on day one you were like, 'Holy shit, that's…'?
MM: It was probably Jason Biggs. Those movies, I hate to say it, were a big part of my life when I was at camp. I remember having my parents come and take me to go see them when they came and visited, referencing and quoting it for years — I'm sure much now to Jason's disdain. He also had spoken at my college my senior year. It was a big full circle moment to work with ikon the show.
EH: That must've been validating. When did you first find out your character was going to have the prosthetic leg and how did that come up?
MM: After I shot the pilot, which was only a couple hours of filming for me, the director — Michael Trimm — was like, 'Oh by the way, you're going to have a prosthetic leg probably.' We had a little discussion as to whether or not he wanted me to play this or not. The decision was made to not play it. I think the character is wound so tight it's not as though he was going to go do a pirouette. And weirdly now — I'm working on an indie film right now called How We Fell In Love — and I'll do things now and stop myself thinking, 'Wait, I can't do that, I have a prosthetic leg.' I think it's somehow engrained in my nervous system.
EH: What's ahead for Bennett and Daya?
MM: It's a tricky situation, complicated from an outsider's perspective, not an actor playing a role on TV, it's obviously a screwed up situation.
EH: It got so screwed up.
MM: It's so screwed up.
EH: So. Screwed. Up.
MM: It's going to get even more screwed up. I only see the scripts a week before I shoot the episode, so I don't know where it's going. There's never been any part – besides when you find out that she's pregnant – where it's like, 'Oh this is a huge leap of fucked up-ness (for lack of a better term).' The first episode we see her she asks for a piece of gum, it's clear he has feelings for her.
EH: There's a tenderness about Daya character; a genuine warmth about actress Dasha Polanco's smile.
MM: Dasha's great. We would take the subway home together during filming of the first season. We'd share our hopes and expectations and worries, wondering if we did a good job, seeking validation. Even still — maybe this is just the way actors are — there's still a lot of insecurity. I took this job the first season, but can I do it again the second season? Can I make it better? Doing the same thing is not neutral, it's worse. How do you elevate your performance? Because we were starting at similar places in our career, we were able to share these experiences and continue to have that dialogue about the new stuff that's come along with being on the show.
EH: Your new show, How To Get Away With Murder just got picked up by ABC. Can you tell us about the it?
MM: Viola Davis is the star, which is really cool. It takes place in Philadelphia at a law school. She's an unconventional law teacher, and her way of teaching is having her students helping solve actual cases. The better you do at helping her do that, the better the grades you get. And then there's an actual murder that complicates things. My character's name is Asher Millstone, AKA Doucheface. He's sort of like that Stifler character you love to hate. He's very different from the work I've done on Orange.
EH: A third season of Orange been confirmed, so will you play double duty, appearing on both shows?
MM: That is the plan.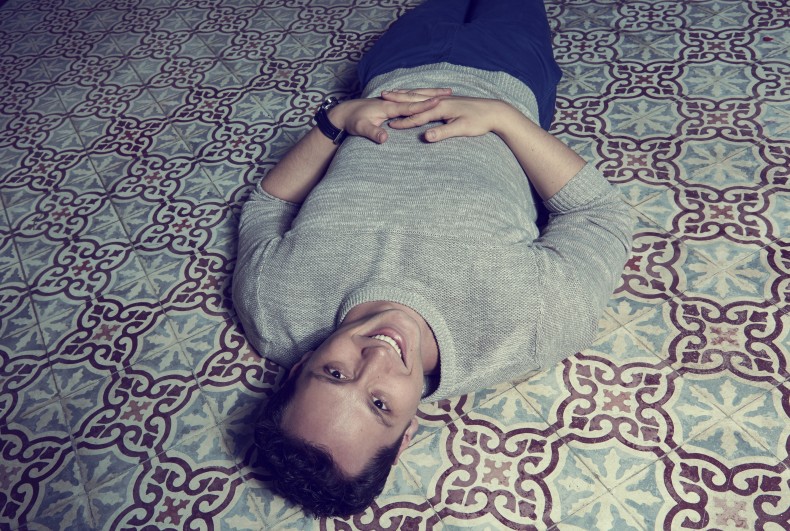 EH: June 6th, what are you going to be doing? Binge watching?
MM: No, I'm not a binge watcher. I like to parse it out slowly. I think I'll watch a little bit with my parents. I'm going to watch two to three episodes a night until I'm done. I'm only going to watch it once, because I don't want to start picking myself apart — which I will do. And honestly, I don't think my attention span is that great. I'll make it a special week or two.
EH: But June 6th you will be watching it?
MM: Yes. It comes out at midnight on June 5th?
EH: You're asking us?
MM: I can't remember.
EH: This has been a huge year for year. Looking back, is there a particular moment that stands out for you?
MM: I think the premiere of Season 1. There's a fine line between trying to stay hungry, not basking so much in the past that you're becoming complacent, but also giving yourself a feel for the future to stay hungry. I think I've gotten better at remembering those moments to take stock of what I have because my own natural personality is more likely to be focused on the next thing. The season 1 premiere was a fun event that was unselfconscious in a way that I don't think we ever can be again. I don't think I'll be getting on the ground to do the worm for Season 2.
Orange Is the New Black – we checked to confirm – premieres tonight, June 6th at midnight on Netflix.
Images courtesy of Matt Monath.