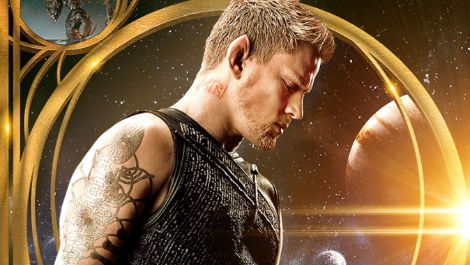 Highly Anticipated 'Jupiter Ascending' Bumped to 2015
While some fans might get their fill of Channing Tatum next weekend when 22 Jump Streep hits theatres, for many others, the film is merely just a canapé to an eagerly-anticipated feast, and the Wachowski siblings' epic soap opera, Jupiter Ascending is the final course. 

Co-starring Demi Moore Mila Kunis, Sean Bean, and Eddie Redmayne (with Terry Gilliam playing a "small but vital part"),  Jupiter Ascending — topping out at $150 million in production costs — was set to be released on July 18th, but now it seems that isn't so. A recent decision was made to push the film from next month to next February 2015, an abrupt move for a film in its 11th hour. Big budget movies like this lock in their release dates years in advance, especially during Summer's prime box office real estate, and Jupiter's timeline seemed to initially follow suit. The film began turning its promotional wheels back in December, when the original trailer was released, featuring Tatum as a defective genetic splice, half-albino and with both wolf and human DNA. The plot revolves around Jupiter Jones (Kunis), a lowly house cleaner who learns from an elf-eared, alien warrior who travels to earth (Tatum) that she is a galactic princess.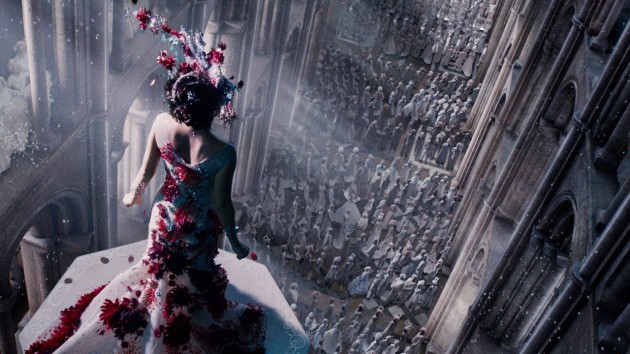 No explanation has been provided by the studio itself, with some reports speculating that Warner Brothers postponed the premiere because directors Andy and Lana Wachowski need "more time to complete visual effects work on their CG-heavy space epic." It's been said that the film is to include over 2,000 special effects.
Images courtesy of Warner Brothers.