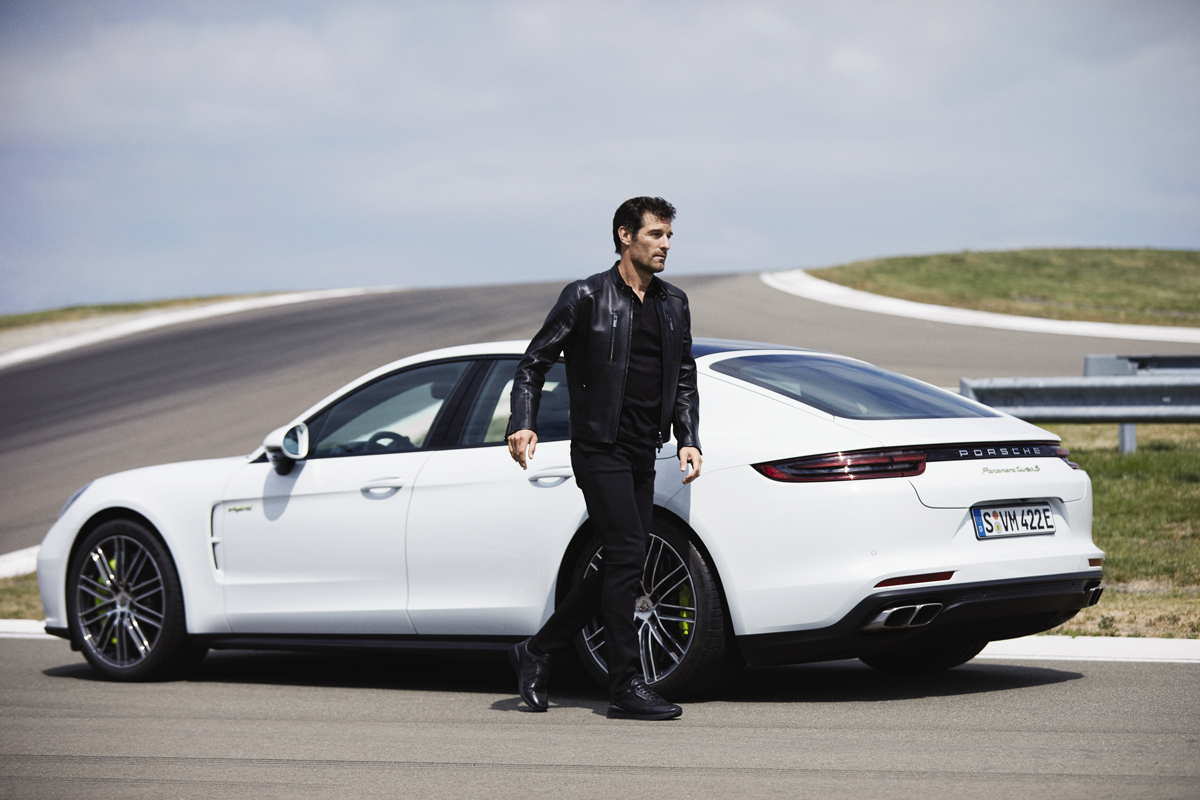 Mark Webber is the Face of Porsche x BOSS FW19​
BOSS has a long history working with athletes, so its recent partnership with Porsche should come as no surprise. In addition to outfitting Porsche's Formula E team (as well as its teams around the world), the two German brands released a collaborative collection of contemporary pieces for non-racers. But keeping in theme with the driving fantasy, retired Formula 1 champion Mark Webber is the face of the accompanying campaign.
Webber first worked with BOSS in the late '90s. Despite associating with different teams throughout his lengthy career, he cites the designer as keeping him grounded. "BOSS kept feeding me and I kept buying BOSS even when I wasn't associated with the brand," he says. When news broke of the partnership, his involvement was a no-brainer. "I sort of see it as the band being back together," he jokes. "I'm sure it's gonna be a hit."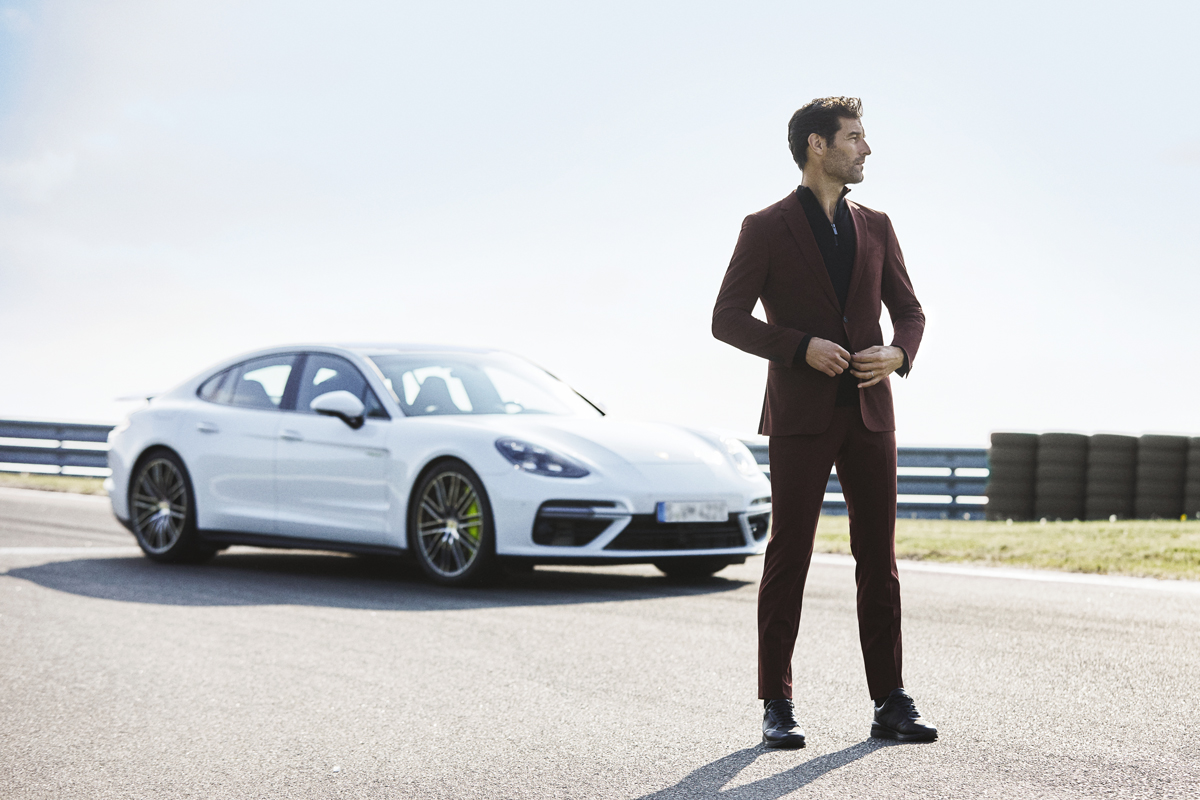 Born in Australia, the veteran racer has had a lengthy career behind the wheel — in 2013 he retired from Formula 1 and two years later won the FIA World Endurance Championship before officially retiring from the sport a year later. As the face of the Fall/Winter 2019 campaign, Webber acknowledges the convenience and poise of the brand's menswear. "They've always been pretty timeless and sporty. For me, I like that it's strong and bold — it's a very wide wardrobe for me."
Unsurprisingly, the collection effortlessly captures the action and coolness of traditional driving gear and gives it a sophisticated and practical twist. This is evident in the classic leather motor jacket and subtly sleek black sneakers. Since this is also a sports-inspired range after all, there are plenty of performance-inspired pieces too — polo shirts and knitted pullovers are equipped with zippered necklines for optimum convenience. The collection is full of minimal yet clever design details that fuse the excitement of the sport with the contemporary polish of BOSS.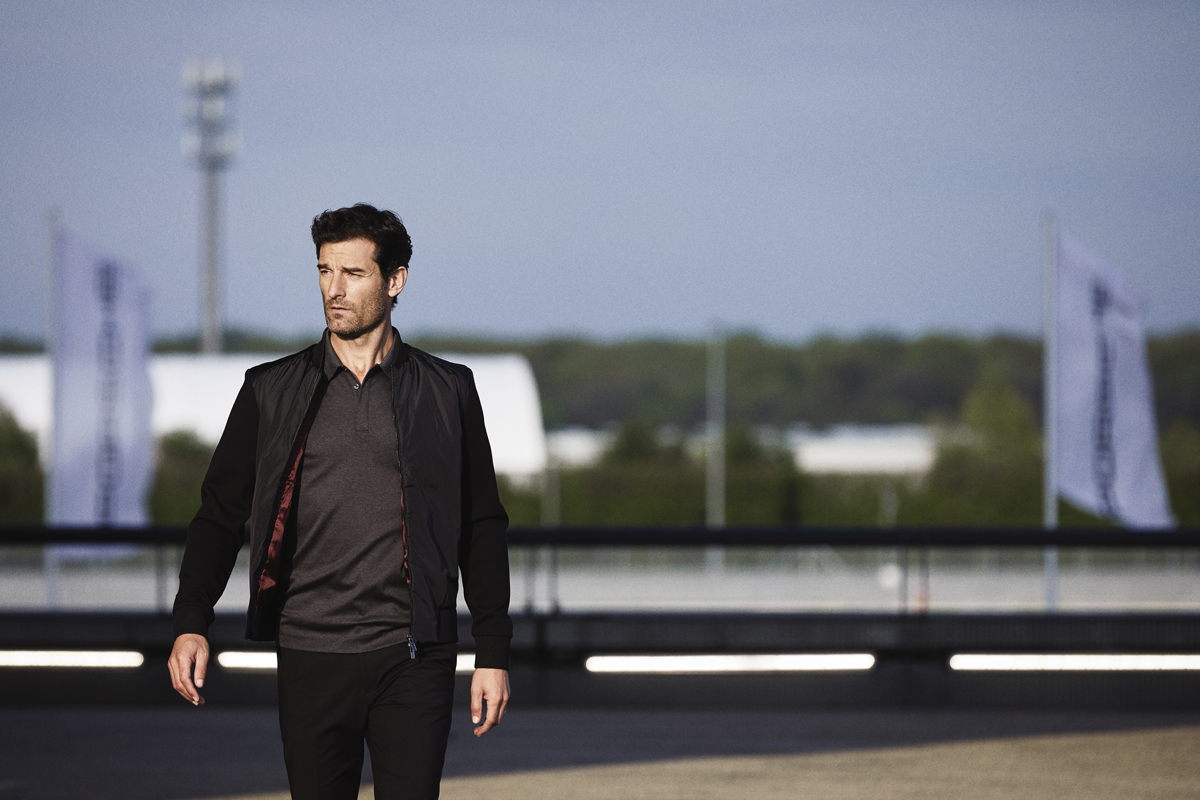 "HUGO BOSS and Porsche both stand for innovation and perfection," CEO of HUGO BOSS AG Mark Langer said in a statement. "We have already cooperated successfully in the area of motor sports over the course of recent years and decades. That is why I am delighted that our cooperation will now reach a new level with the future-oriented Formula E series."
Later this year BOSS will dress Neel Jani, who's driven for Porsche since 2013, when he races in the upcoming Formula E sixth season. He also notes similarities between the car brand and designer. "Precision is everything in racing," he says. "And so it is with BOSS. You have to know what you like and I think it's that philosophy that both share that makes it [the parntership] work."
The Porsche x BOSS Fall/Winter 2019 collection is now available in select stores and online.