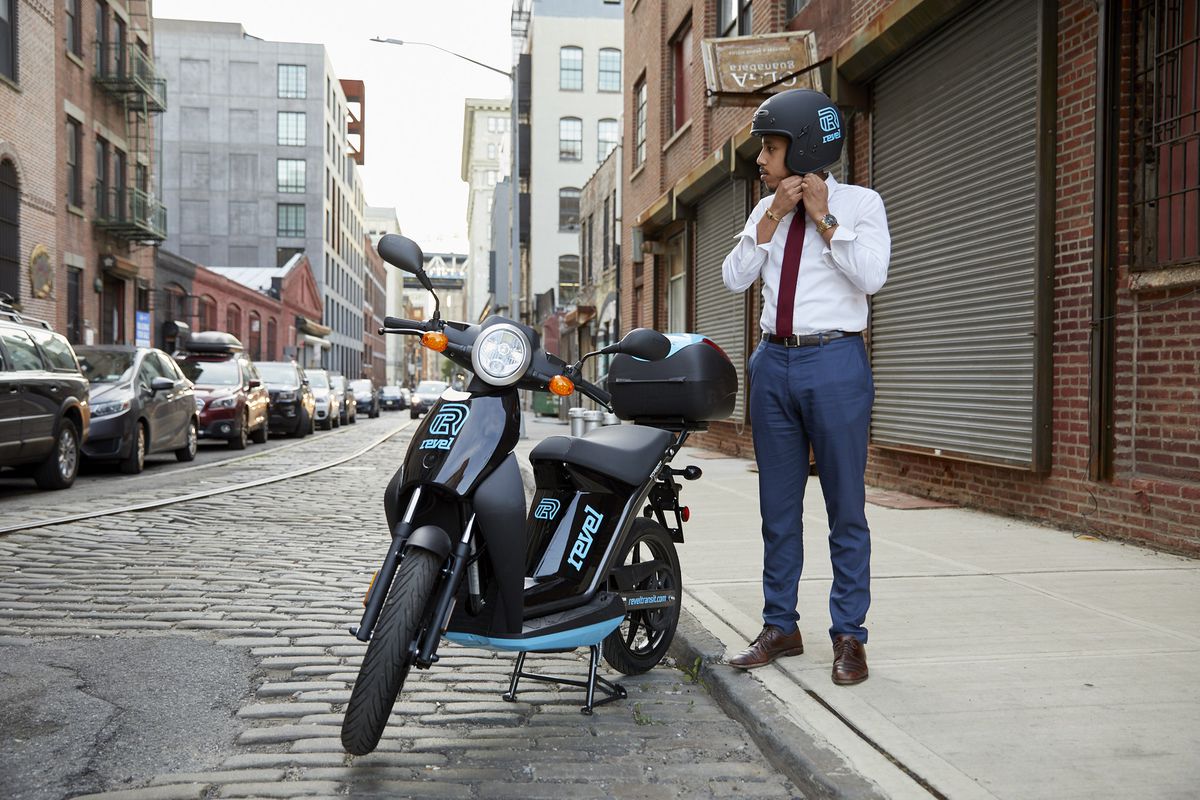 It's the Summer of Revel Scooters in Brooklyn
Revel, an electric moped app, has expanded their sharing service over by providing 1000 scooters in both Brooklyn and Queens. The city has long hoped for Lime scooters, which are currently available in plenty of other cities including Paris and Washington D.C., but these were deemed too dangerous to launch in such a busy place.
The Revel scooter is as good as it gets without owning an actual vehicle. The process is simple: just download the app and pay a one-time fee of $19 to verify identity and drivers license. From there, the app finds you a nearby Revel on a map and unlocks a helmet (or two if you have a passenger.) Think of the Revel like a jetski — one simply turns it on and drives with just a few extra pointers (including turn signals). As the Revel is mandated to follow road laws, the driver must have a general knowledge of road safety.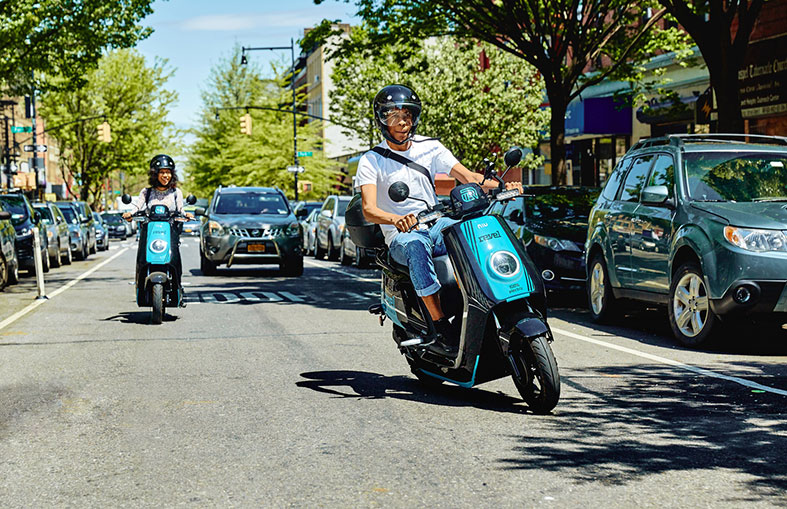 Each ride costs a $1 to start and 25 cents a minute to follow. In places like Brooklyn where transport is shabby at best, the Revel may be the easiest (and chicest) way to get around. For those who do not have practice riding a moped, the app offers free video tutorials and actual lessons from the brand. Unfortunately, those are booked quite in advance, so just find an abandoned Brooklyn nook and off you go.