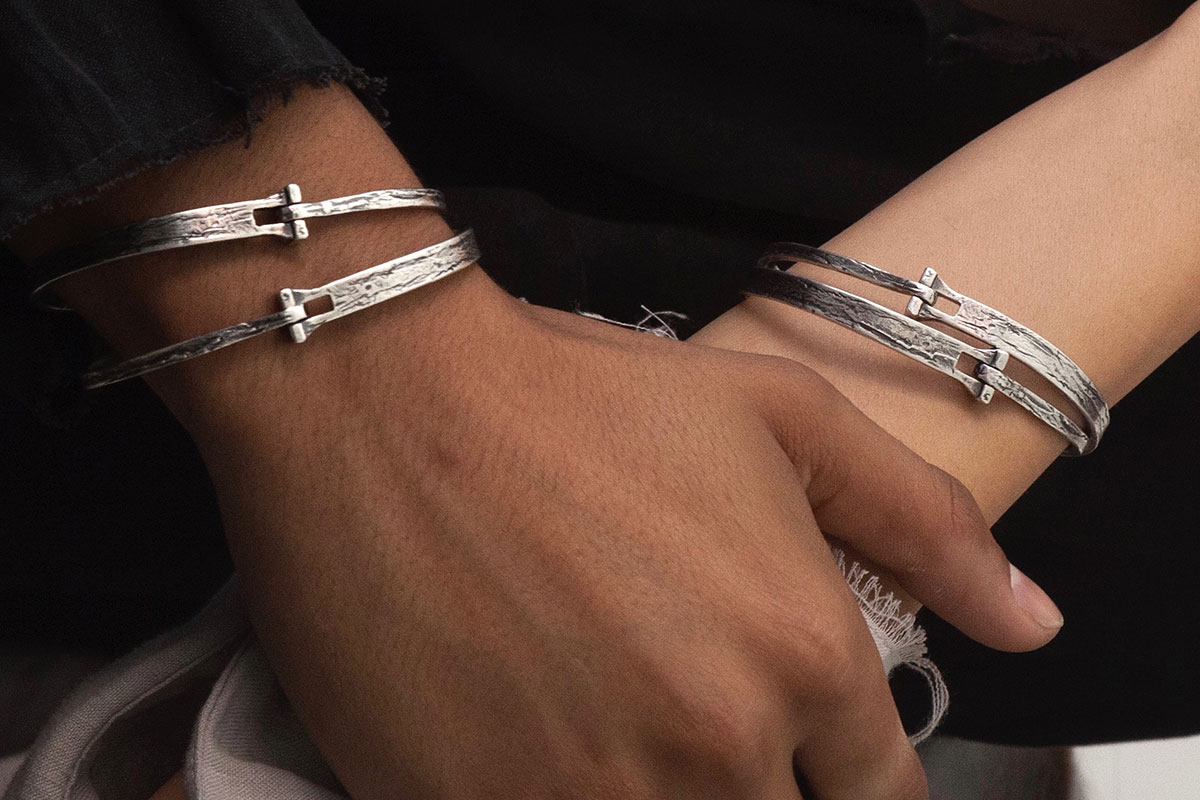 Marcel Everette Introduces Utilitarian Accessories
Los Angeles-based jewelry brand Marcel Everette prefers to play with structure and utility when it comes to accessories. The androgynous line began with a necklace and a belt, with the recent addition of a nail bracelet. The accessories form in the shape of a steel nail, keeping its patina and irregularities for a unique appeal. The bracelet clasps on the two ends of the nail forming a round shape on the wrist with a similar effect of the Cartier love bracelet. The new accessories line perfectly accompanies a monochromatic clothing line from the brand.
The .925 Silver Box Nail Bracelet is available now at MarcelEverette.com.