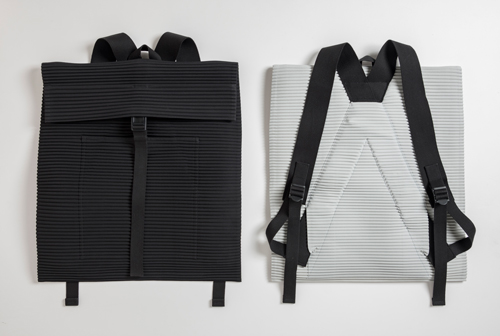 Issey Miyake Launches Homme Plissé Accessories

Image: Issey Miyake.
Since launching in 2013, Homme Plissé Issey Miyake has created smart menswear looks centered around unique textures and daring technology. Focused on wrinkle-proof, quick- drying bases, the pleated fabrics have become known for their lightweight, low- maintenance feel and sharp appearance. For spring, the label introduced Homme Plissé accessories, updating its classic flat bag series with activewear tendencies, including take- everywhere daypacks, and an alternative approach to the traditional baseball cap. The new interpretation of the classic can bend both casual and formal, yielding optimum versatility.
$215-785, available at Issey Miyake, 119 Hudson St., and IsseyMiyakeUSA.com.