View Gallery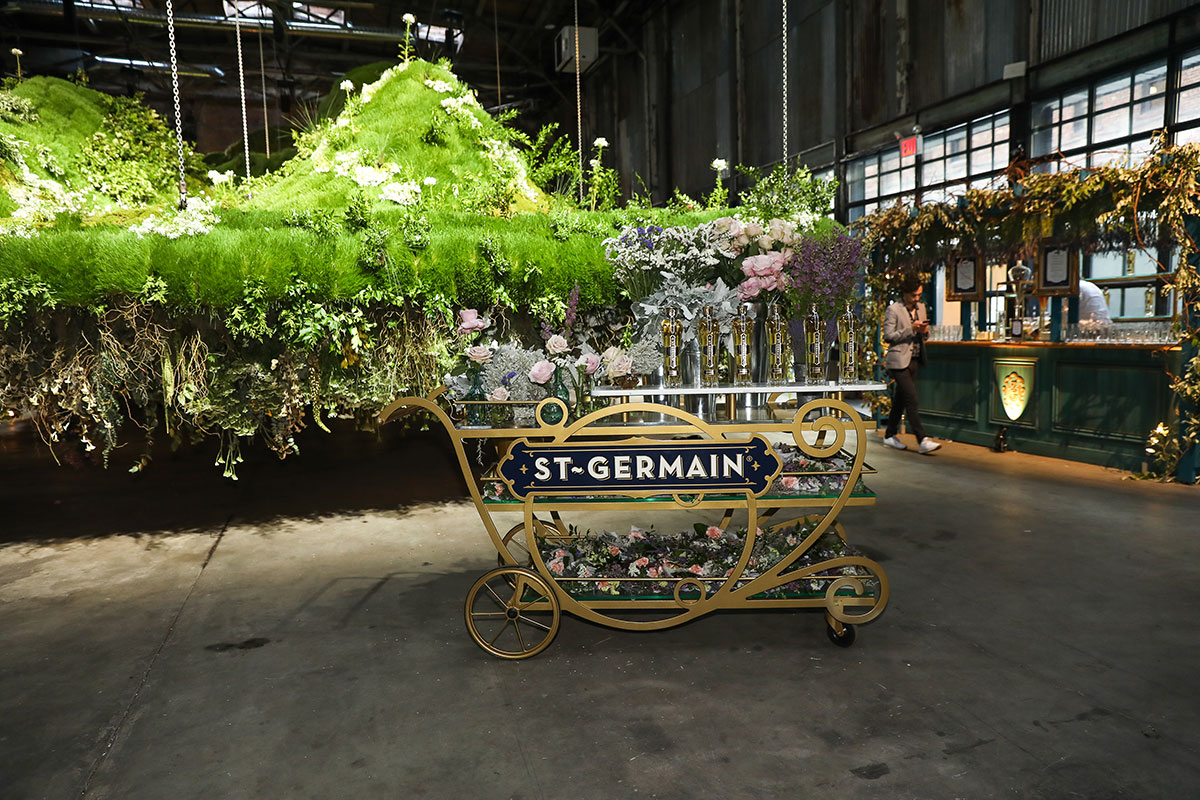 Maison St. Germain Pops Up Once Again in Brooklyn
For the third year in a row, St. Germain liquor celebrates the summer solstice with a Maison St. Germain flower installation celebrating all things flora, fauna, and alcohol. This year's installation makes a home in Greenpoint's Terminal Warehouse where a suspended, living, elderflower meadow installation flies over the heads of visitors letting down curtains of wildflowers.
The installation was complete by BRAVO's "Backyard Envy" team and Creative Directors Manscapers NY (who recently completed Gitano in SoHo). The sensorial floating meadow features 12-tons of greenery spanning over 1,200 square-feet resembling Teletubbies-land mounds. The flowers reflect the 1,000 elderflowers necessary for each bottle of St.Germain. These will be donated to the New York City charity GreenThumb upon the close of the exhibit.
This year, the installation is also open to the public for the rest of the weekend. Visitors will each receive a golden token to redeem a complimentary St.Germain Spritz from local participating Brooklyn bars.