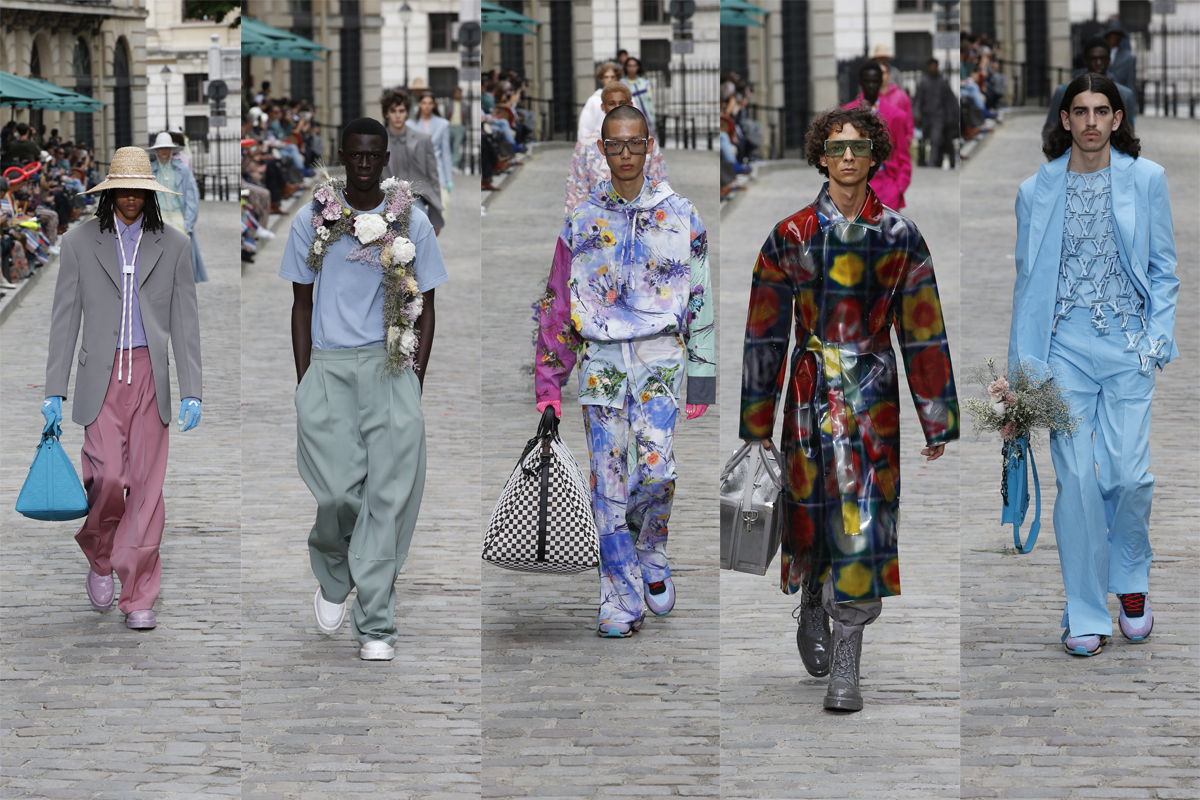 Louis Vuitton Spring/Summer 2020 Was a Floral Explosion
A year after taking the position of men's artistic director, Virgil Abloh continues to inject his astute contemporary savvy into the historic French label. The Louis Vuitton Spring/Summer 2020 collection was bursting of flowers, which Abloh considers a metaphor for diversity. This florid inspiration was augmented by heavy use of pastel colors in loosely tailored suits and a series of wide-brimmed gardening hats that were featured on a number of looks. There were also a refreshing amount of interpretations of floral prints, including a more traditional take on the Hawaiian-style pattern that was remixed in a pair of baggy trousers and long robe, and a more abstract faded poppy-like design that decorated a glossy trench coat. In a more literal reference to the inspiration, leather bags were overflowing with floral arrangements and a harness (which is quickly becoming Abloh's LV signature) made with actual flowers that was the perfect balance of hard and soft.
LOUIS VUITTON Women Collection Fall-Winter 2016/2017 © Louis Vuitton Malletier – All rights reserved.