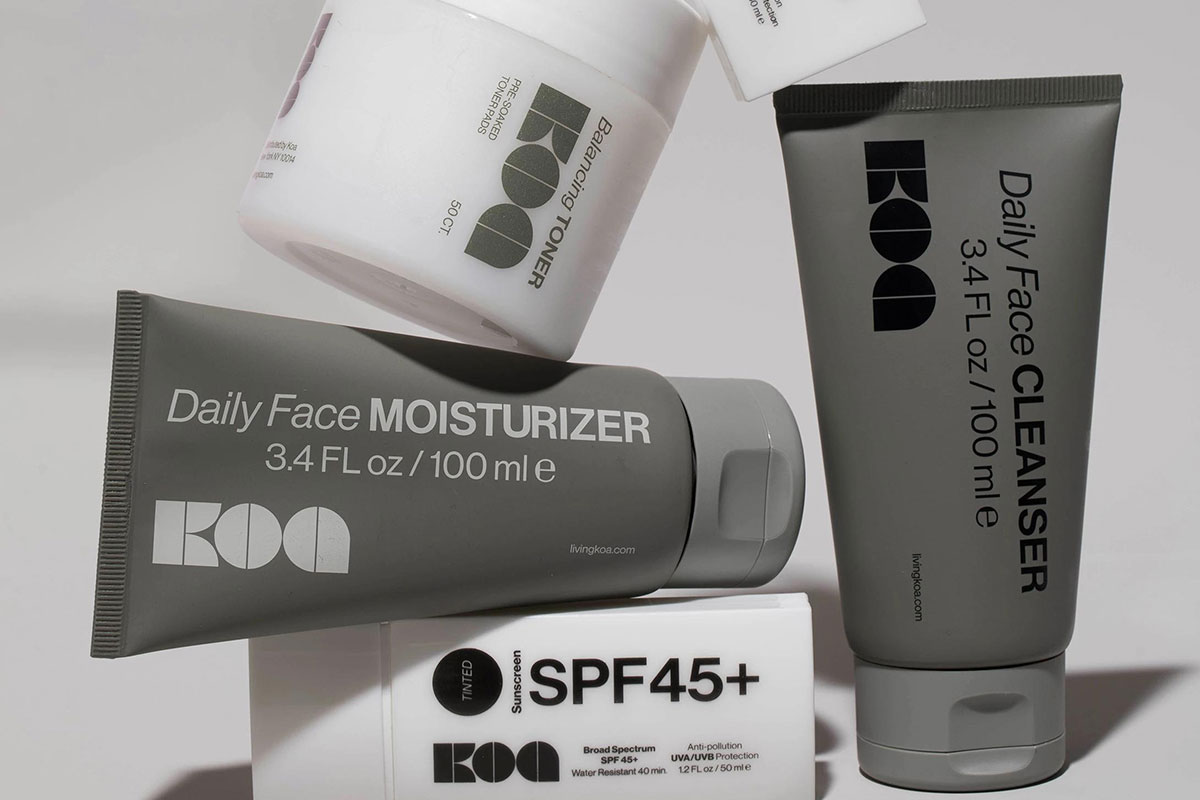 KOA's New Clean 4-Product Skincare Line
KOA, an NYC-based and Hawaiian-inspired skincare brand just launched with an array of the ultimate four products our skin actually needs. The line includes a daily cleanser, exfoliating toner pads, daily moisturizer, and reef-safe, and invisible SPF with a tinted anti-pollution SPF in the works. Packed in upcycled plastic containers, the brand is introducing a simple, but sophisticated and sustainable skincare routine.
With roots in Hawaii, the brand is incredibly conscious of the impact that we have on the world's oceans and animals that live there. Taking the environment into consideration, KOA was born as a recycled and recyclable brand with an added percentage of all proceeds contributed towards removing plastic pollution from beaches and oceans.
KOA is also at core a unisex brand helping everyone look and live better. In particular, the brand takes extra attention to men's grooming education designed with approachable, inclusive, and relevant elements for all.