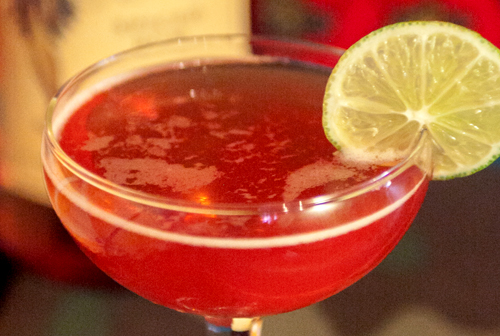 It's Been a Long Week: Spicy Spring Kiss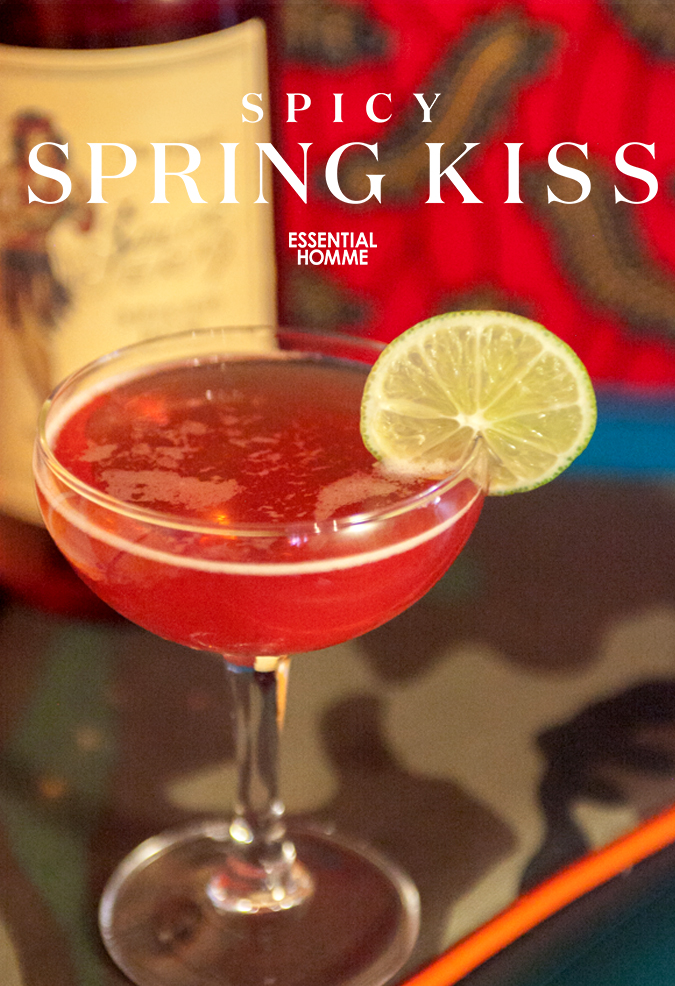 Image: Essential Homme, Stolen.
As true believers of the work hard, play hard mantra, we present you with It's Been a Long Week, a weekly column aimed at awarding some liquid appreciation to you for just being yourself, dammit. Make a glass or two on us, you deserve it.
WHAT
Spicy Spring Kiss
Part fire, and part fun, this spicy Sailor Jerry cocktail has all the heat you need.
HOW
Ingredients:
1.5 oz. Sailor Jerry Spiced Rum
0.5 oz. Ancho Reyes Chile Liqueur
Champagne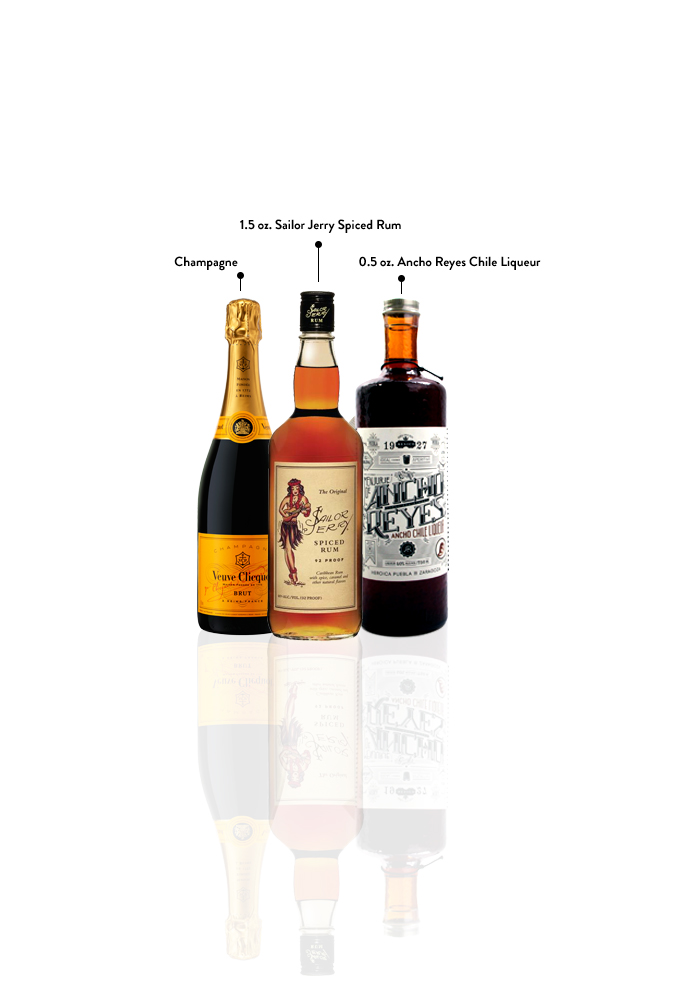 Image: Essential Homme, Sailor Jerry, Ancho Reyes, Veuve Cliquot.
THEN
Combine Sailor Jerry and Ancho Reyes and shake well. Serve in coupe glass and top with champagne. Garnish with lime wheel.