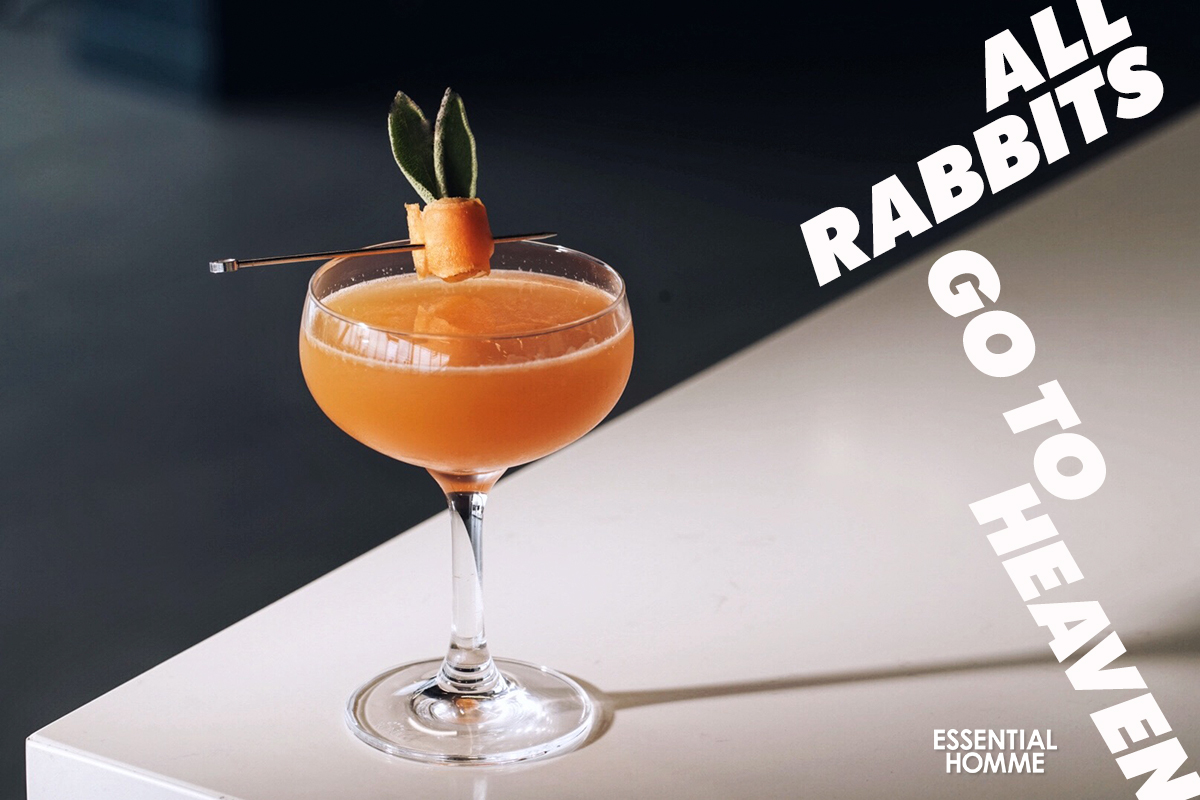 It's Been A Long Week: All Rabbits Go To Heaven
As true believers of the work hard, play hard mantra, we present you with It's Been a Long Week, a weekly column aimed at awarding some liquid appreciation to you for just being yourself, dammit. Make yourself a glass or two, on us — you deserve it.
It's week 2 of 2019 and we know you're trying to stay healthy so we threw it some carrot syrup into this week's cocktail– that is in addition to the Rabbit Hole rye whiskey, brandy, Chartreuse and prosecco. You're set! The warming whiskey effect and the bubbly will surely leave you wanting more. Here's a sneak peek at how to make your own:
Ingredients: 
.75 oz. Rabbit Hole Rye
.25 oz. Pear Brandy
.25 oz. Yellow Chartreuse
.5 oz. Carrot Syrup
.5 oz. Lemon Juice
Sparkling Wine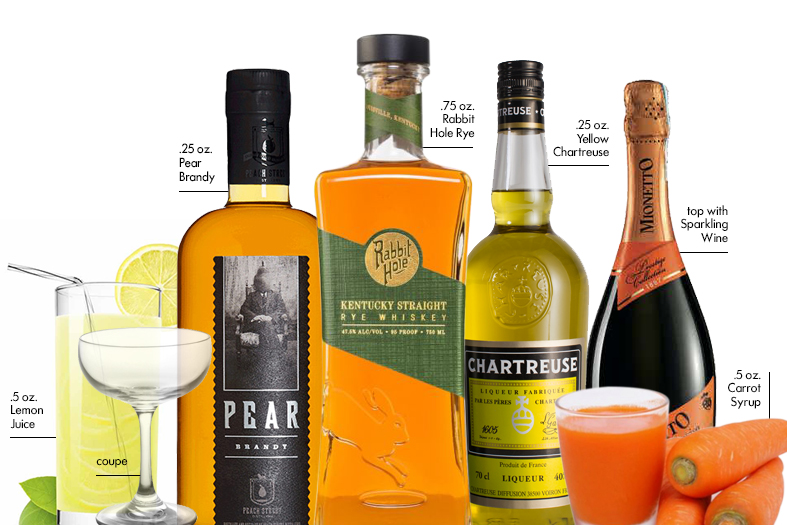 Method: 
Shake and Double Strain into a coupe glass
Top with Sparkling Wine
Garnish with a pear fan
Cheers!