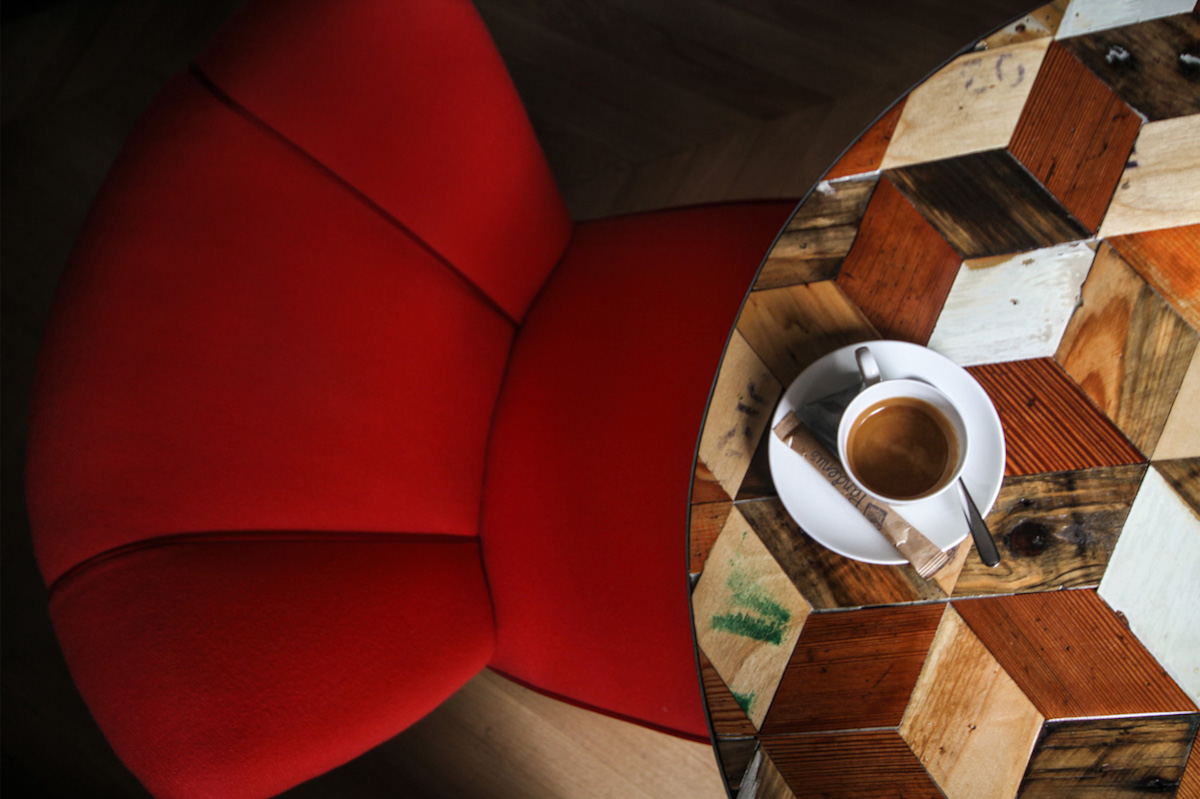 A 24-Hour Insider's Guide to Milan
Featured image: Courtesy of Locanda Pandenus Hotel.
Regarded by some international travelers as simply a transitional destination, Milan has rich culinary and cultural attractions that don't always receive the credit they deserve. More than simply the location of your layover, Milan is a vibrant mecca of fashion and design – the host extraordinaire of four fashion weeks, the Salone del Mobile, and many more vivacious yearly cultural events.  Nevertheless, it seems to remain slotted under the title of being simply an industrial 'business city,' leading most visitors to paraphrase Julius Caesar's infamous sentence: "I came. I saw. I (conquered) left."
If you happen to have very little time on your end, whether your flight at Malpensa is delayed or your train to Florence or Venice is leaving the day after, this guide may help you sneak a quick peek at the inner-workings of this mysterious city and awaken your inner urban explorer.
As a Milan native, I will share a "sleep, eat, and enjoy" 24-hour guide designed to convince the skeptics and inform the agnostics. Consider this an appetizer, but be warned: you may want to go back and taste the whole menu.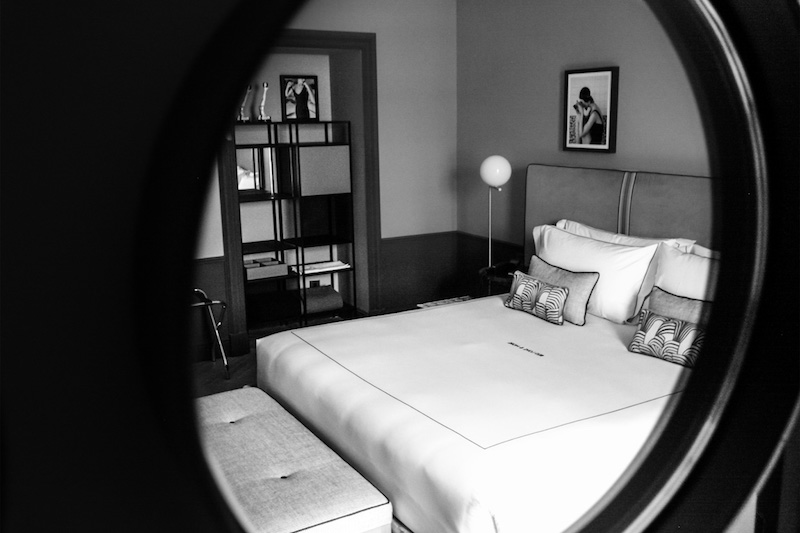 Featured image: Courtesy of Locanda Pandenus Hotel
If you are looking for a carefully designed yet unpretentious place to sleep, make your way over to Locanda Pandenus (which means "walnut bread" in the Milanese dialect), situated in two separate early 20th century buildings in the heart of Brera. The exquisitely renovated residences offer herringbone parquet floors and made-to-measure furnishings, all crafted by artisans and combined with modern retro design accessories and lamps. Atmospheres and interiors like ones we would find on a 50's movie set enhance the charm of the BASE Milano cultural center, that recently launched in its Tortona district location casaBASE, a design hostel conceived as a new place to sleep, think, create, and share. Housed in a former turbine factory, BASE Milano accomodates co-working areas, workshops, exhibitions and as well as a reasonable rate. 
If you're looking for some respite throughout your day, you need to partake in the city's famed happy hour— the aperitivo. It is more of a ritual than a simple drink, it is the perfect way to mingle and meet friends. This beloved rite fills the metropolis' bars from 6 pm to around 9 pm. Located in the central Porta Venezia neighborhood, the Senato Hotel offers 5 memorable in-house signature cocktails created by head barman Andrea Sanso. You can choose to savor these Milanese delicatessens on a heated patio, during winter, or on their summer rooftop, where aperitivi are sipped between clouds of big white cushions and comfy lounge chairs.
Before mingling and indulging, though, you may want to explore this cosmopolitan city and experience everything it has to offer. The possibilities are endless, and chances are you'll be tight on time, so you will need to prioritize. You can sightsee the town comfortably seated on a 1960's Fiat 500 on a guided tour. NYX Milan Tour offers personalized routes based on your specific interests and personality. You will discover anything and everything– from the Quadrilatero of fashion to the relaxing QC Thermal Pools and historic monuments located in the outskirts of the city.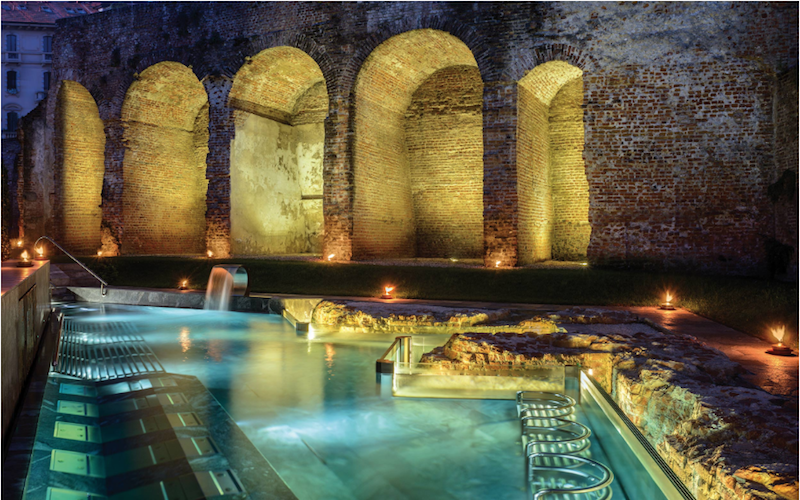 Photo: Courtesy of QC Thermi
If you are a Renaissance lover you may not want to miss a visit to the Convent of Santa Maria delle Grazie, that welcomes the public in from Tuesday to Sunday for a one of a kind chance to see Leonardo Da Vinci's fresco The Last Supper. The masterpiece, which has enchanted the world for the past 520 years, was painted between 1494 and 1497 on commission from Ludovico il Moro. While the experimental technique used to paint the fresco has long since faded away, ongoing restorations have preserved and brought back to life its original beauty.
Then, of course, there is the food. Milan is a culinary destination not to be missed, whether you deem yourself to be a "foodie" or not! Whether you are looking for a refined place, a traditional cuisine, or a stop-and-go destination to hit in the middle of the night, the following restaurants all provide a mesmerizing aesthetic and a top notch cuisine that exemplifies the best Italian tradition. Here is my selection of 5 restaurants not to be missed: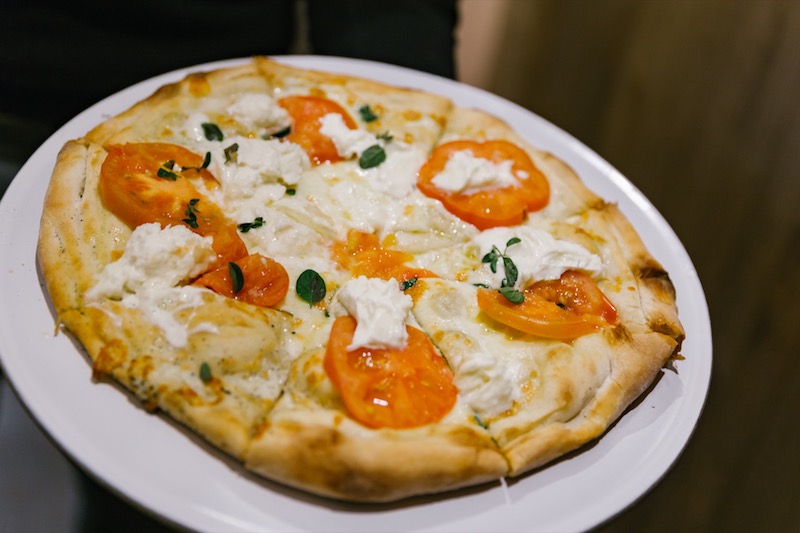 Featured image: Courtesy of Locanda Pandenus Hotel.
Housed in a historic Milanese factory, Carlo e Camilla in Segheria is a restaurant and cocktail bar, born from the encounter between the designer Tanja Solci and the famous chef Carlo Cracco. With interiors decorated with large wooden tables, shabby-chic walls, and crystal chandeliers, you can find a medley of the ages in both the aesthetic and the traditional yet modern cuisine.
If you're looking for a casual destination, look no further than Taglio. Open 7 days a week, from early morning until midnight, this bistro-shop is ideal for breakfast, lunch, and dinner, offering a curated selection of bread, cured meats, cheese, fruits and vegetables that you can buy on the go.
Perhaps the closest place that Milan has to an eatery is Princi, where you can enjoy traditional Italian specialties, such as the unforgettable pizza, bread, buns, and cakes. A few steps from Corso Como, the restaurant is open 24 hours a day and is renowned for its metropolitan and friendly atmosphere.
If you're looking to treat yourself, you cannot miss chef Andrea Berton's gem in the Porta Nuova district, Berton. Not only is it one of the most modern and elegant restaurants in Milan, it is also a culinary must for the most demanding palates who love sophisticated recipes and a well-balanced cuisine.
Close to Central Station, in the Isola district, is Ratanà, chef Cesare Battisti's restaurant. Artfully situated in a former railway warehouse, the venue fuses elements of traditional Lombard cuisine with sustainable ingredients, resulting in elaborate yet perfectly authentic dishes.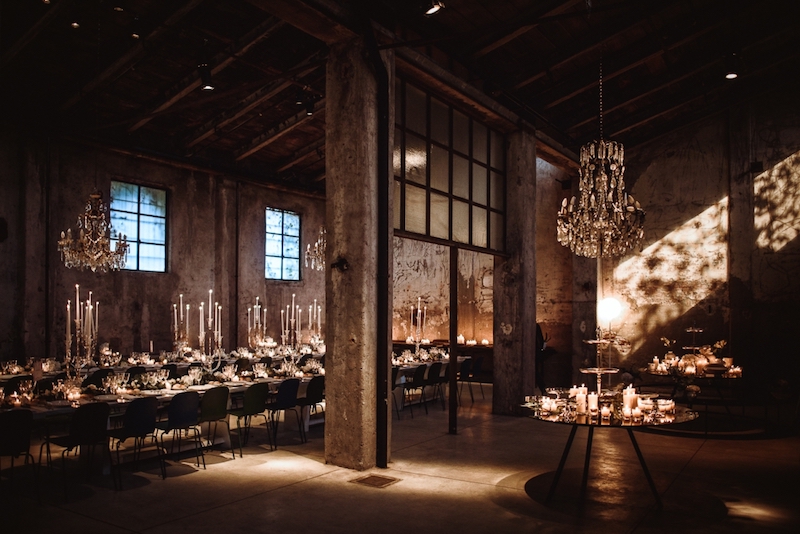 Photo: Courtesy of Giacomo Terraciano.
Mamma mia. That'll definitely keep your short time in Milan filled up… and then some! There is never a dull moment in this urban metropolis, so with a little guidance, you never have to roll your eyes at the prospect of a layover here. Or, of course, you could always just come here on your own accord.