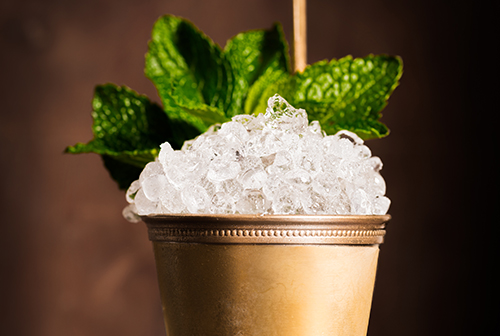 It's Been A Long Week: The Malt Julep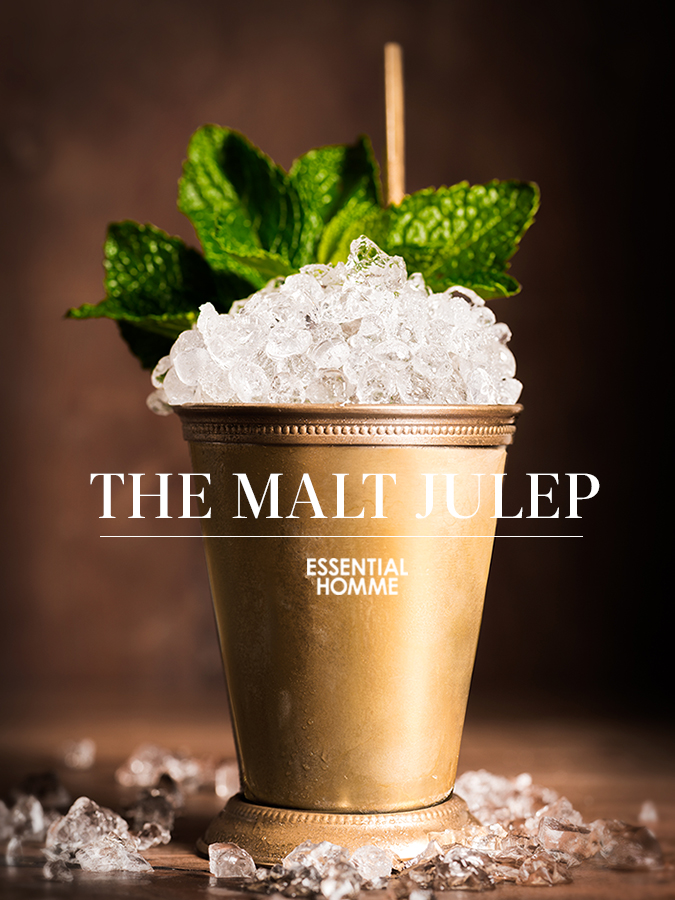 Image: ESSENTIAL HOMME, Glenfiddich.
As true believers of the work hard, play hard mantra, we present you with It's Been a Long Week, a weekly column aimed at awarding some liquid appreciation to you for just being yourself, dammit. Make a glass or two on us, you deserve it.
WHAT
The Malt Julep
A cuttingly crisp frozen cocktail, this icy Glenfiddich gem slices through the heat with a satisfyingly minty fresh edge.
HOW
Ingredients:
2 parts Glenfiddich 14 Year Old
Simple syrup
2 dashes Angostura bitters
Bruised mint leaves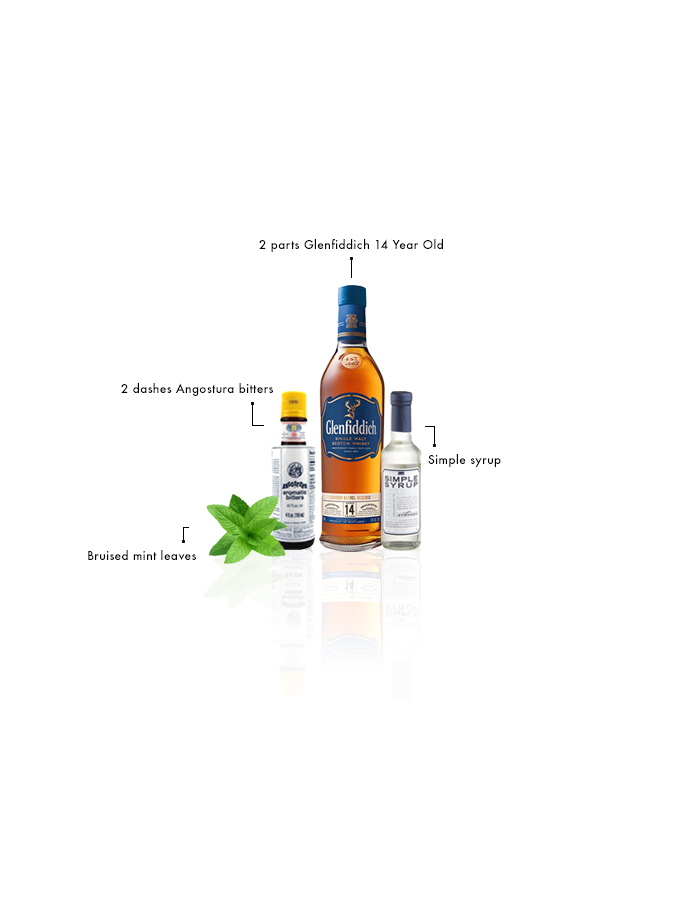 Image: ESSENTIAL HOMME, Glenfiddich, Stirrings, Angostura.
THEN
Combine Glenfiddich with crushed ice and garnish with mint sprigs in a traditional Julep cup.