It's Been a Long Week: Snowball Fight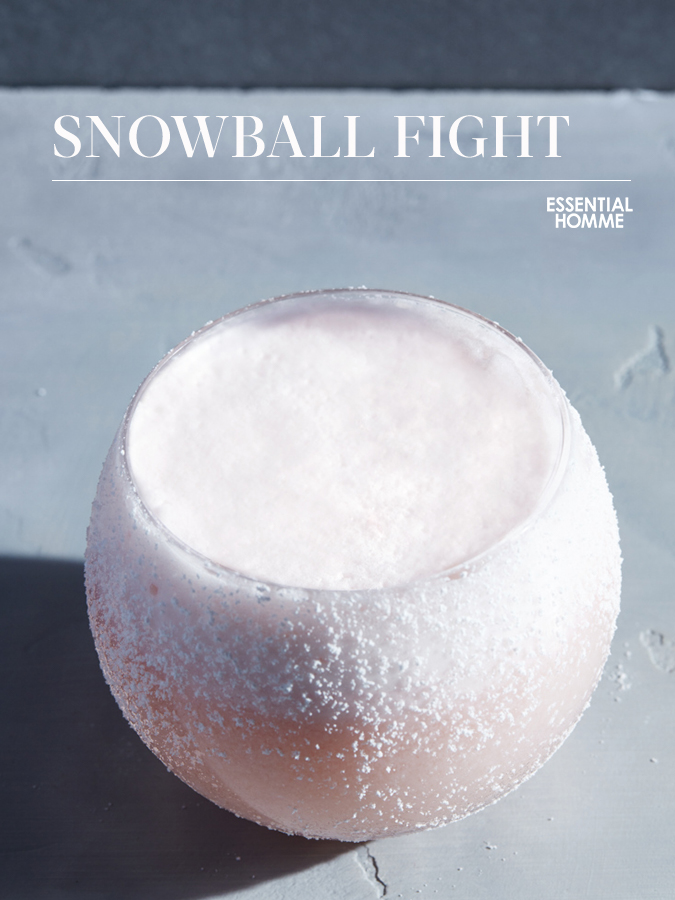 Image: ESSENTIAL HOMME, Absolut.
As true believers of the work hard, play hard mantra, we present you with It's Been a Long Week, a weekly column aimed at awarding some liquid appreciation to you for just being yourself, dammit. Make a glass or two on us, you deserve it.
WHAT
Snowball Fight
Hot chocolate may be delicious, but if you really want to warm up this holiday season sip on a Snowball Fight from Absolut—it's a minty refresher that is sure to get your fingers tingling.
HOW
Ingredients:
2 parts Absolut
0.5 oz. Almond milk
0.5 oz. Lemon juice
0.5 oz. Lime juice
0.5 oz. Peppermint syrup
1.5 oz. Club soda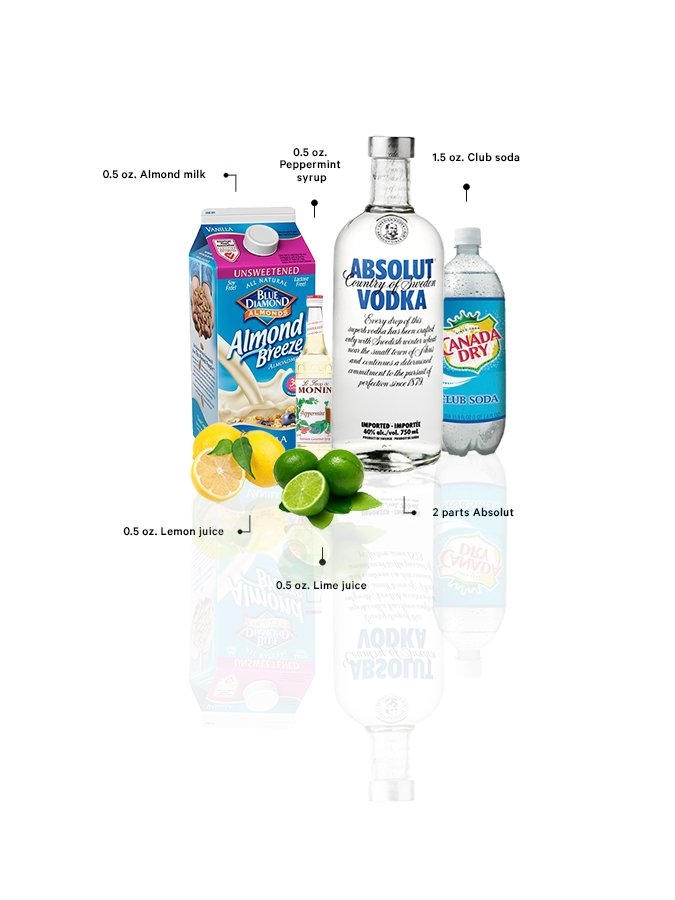 Image: ESSENTIAL HOMME,, Absolut, Le Sirop de Monin, Canada Dry, and Blue Diamond Almonds.
THEN
Combine all ingredients, except soda, in a cocktail shaker. Dry shake until emulsified, then add ice and shake until cold. Coat the outside of a globe with a lemon wedge and then coat overtop with superfine sugar. Strain cocktail into the globe and top with soda.