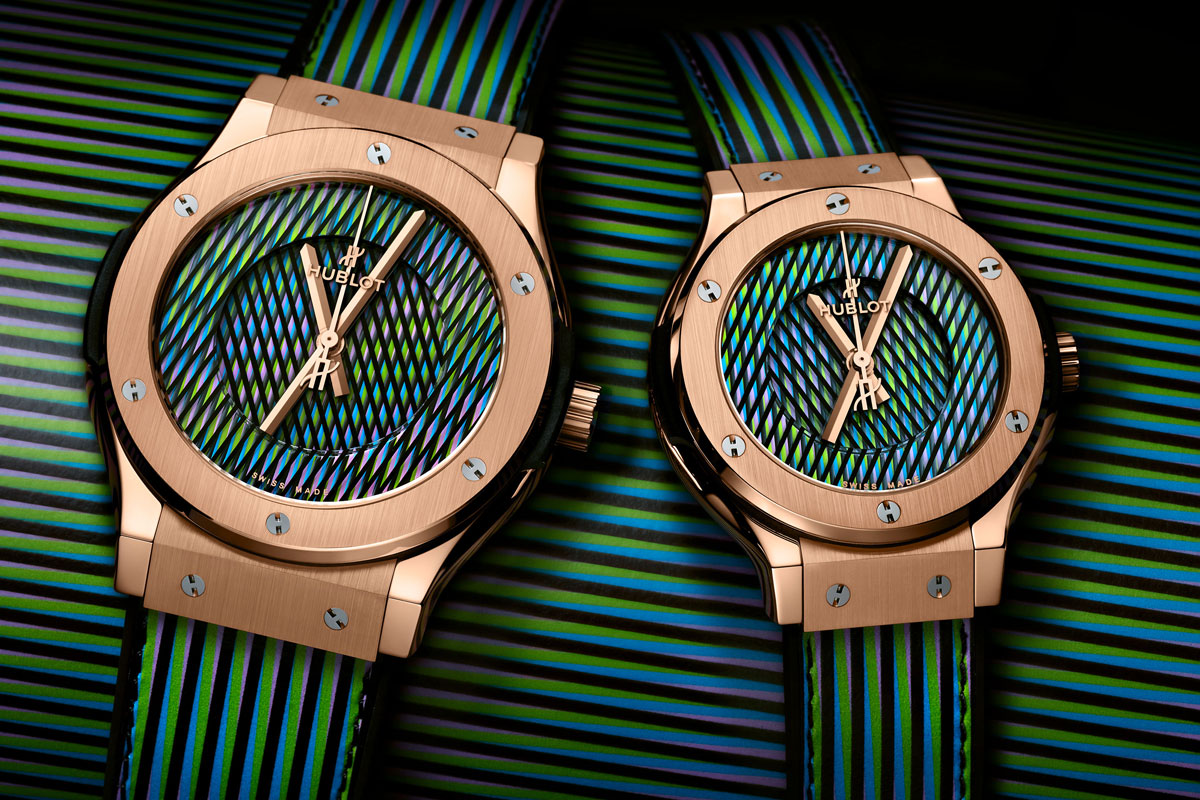 Hublot and Carlos Cruz-Diez Unveil New Timepiece in Miami
With every partnership, Hublot continues to evolve as a preeminent watchmaker and strengthen its rapport with the art world. The ongoing Hublot Loves Art initiative, which enables artists to interpret some of the Swiss watch company's signature models in their own style, has partnered with renowned talents like Marc Ferrero and Shepard Fairey. For its latest collaboration, Hublot worked with the late Venezuelan artist Carlos Cruz-Diez on a limited-edition style of its popular Classic Fusion series that was revealed during Art Basel in Miami.
"We are very excited to present this project. It is the culmination of developments made since our first collaboration with Carlos Cruz-Diez in 2015, and a tribute to his work. Kinetic art is a disruptive art form that places the spectator's perception at the center of the piece in order to question the purpose and status of a work of art," Richard Guadalupe, CEO of Hublot, said in a statement.
Cruz-Diez was recognized as one of the prominent and innovative color theorists of the 20th century. "Color is light, time and space. Color is not in the past, it is a continuous present," he famously said. Throughout his extensive career, his kinetic works, which frequently experimented with themes of color and light through various geometric patterns, have been shown in galleries and public spaces around the world. To encapsulate his groundbreaking style, the Classic Fusion Cruz-Diez features a gradient linear pattern that creates a subtle optical illusion, an effect that is enhanced by a dial on two levels which causes the pattern of colors to fluctuate with each passing second. A printed calfskin leather band and Cruz-Diez's signature on the back of the watch face complete the timepiece's round out the timepiece's polished design. "Together, we have created a working piece of art that can be worn on the wrist," said Guadalupe.
The Classic Fusion Cruz-Diez is available in select Hublot stores and online now.